Louis Carl Dobbs, popularly known as Lou Dobbs is a famous television personality and anchor and is widely known for hosting his talk show 'Lou Dobbs Tonight' on Fox Business Network. Before working for Fox television network, he was associated with CNN since its very beginning from the 1980s. Dobbs left CNN in the year 1999 after facing several clashes with the new President, Rick Kaplan. He later returned in the year 2000 after Kaplan's departure.
Dobbs has bagged himself quite a few prestigious awards and titles. He won the Luminary Award in 1990 for his contribution to the Business Journalism Review. He has also been awarded the prestigious Horatio Alger Association Award. Dobbs has not just gained popularity on television but Radio as well. His Radio presentation 'Lou Dobbs Show', which aired on United Nations Radio Networks, received widespread popularity.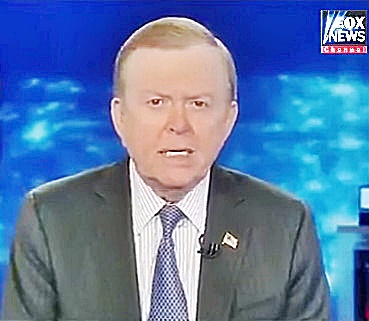 Sponsored link
Early Life and Education
Lou Dobbs was born on September 24, 1945, to a co-owner of a Propane business, Frank Dobbs, and a bookkeeper Lydia Mae. He was born in Childress County in Texas but later at the age of 12 his entire family had to move to Rupert, Idaho, because of the failing family business. Dobbs was a very active child and played tackle on his school football team at Minico High School.
Being a very meritorious student, Dobbs was accepted at the University of Idaho and Ida State University, but he rejected both the applications. After several persuasions from his school staff, he applied to Harvard University where he was accepted and then graduated in the year 1967.
He has been an activist from his early life. Dobbs worked for several anti-poverty programs right after he graduated. He even attended law school before working for the Union Bank of California. He became an imminent television personality by the 1970s when he appeared as a reporter in Phoenix.
Sponsored link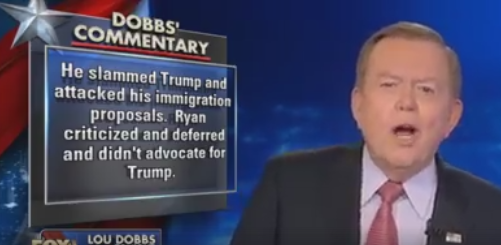 Wife and Children
Dobbs married his high school sweetheart Kathy Wheeler in the year 1969, and they welcomed their son in the year 1970. Even though they did have what looked like a happy marriage, the couple divorced in 1981.
Dobbs remarried Debi Segura a year later after his divorce with his first wife. The couple has four children from their marriage and is still happily bonded.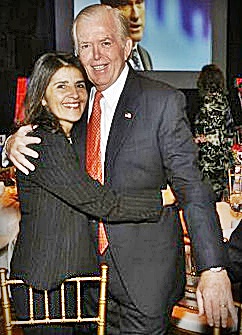 Trivia
Dobbs is a fiscal conservative and is famous for being a great critic for two prospects, American Immigration Policy and Expanded International Trade.
Lou Dobbs is a Republican and has been in controversies because of criticizing the Bush administration, regarding it as 'disgraceful'.
He has been very supportive of the LGBTQ+ rights in the United States.
Dobbs publicized a Twitter link of a victim's phone number and address that came forth claiming to have been assaulted by the 2016 US Election candidate, Donald Trump.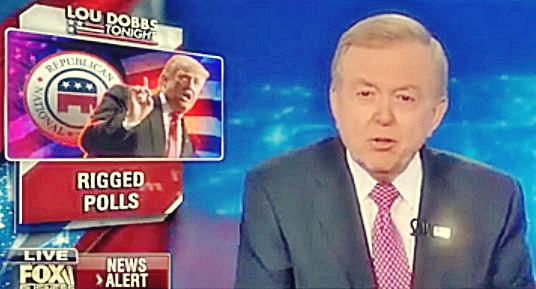 Lou Dobbs – Salary and Net Worth
The 71-year old television presenter has a net worth of $10 million. Dobbs' estimated salary is around $6 million per annum, but the amount fluctuates with time and that too on the positive scale.
Sponsored link