Laurie Walker Dhue is an American TV journalist and the founder, president, and CEO of Laurie Dhue Media.
Laurie is currently in the news for stating that she was also sexually harassed by former chairman of Fox News Channel, Roger Ailes. Her lawyer has stated that Ailes asked Dhue if she was wearing any underwear when she was playing with Ailes' son Zach on a trampoline during a barbecue get-together at Steve Doocy's New Jersey home.
Early Life
Dhue was born on February 10, 1969 in Chapel Hill, North Carolina, to former World Championship Wrestling/WCW VP of wrestling operations, Bob Dhue, and Hutton Dhue. She was raised in Atlanta, Georgia.
Sponsored link
She attended The Westminster School and graduated in 1986. She then attended Chapel Hill's University of North Carolina and graduated with BA degree in political science with dramatic arts as a focus.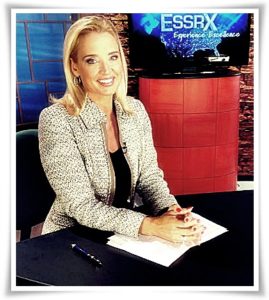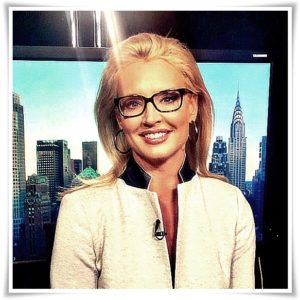 Career
Dhue began her career in journalism in 1990 at CNN where she worked as the host of different weekend shows like CNN Sunday, CNN Saturday, The World Today, and World View. She joined MSNBC in 1999 and served as the host of Newsfront. She also anchored the show 'Special Edition.'
Laurie joined the Fox News Channel in 2000. At FNC, she was a reporter for different shows like 'On the Record with Greta Van Susteren,' 'Geraldo at Large,' and 'The Fox Report with Shepard Smith.' She was also the host of 'Fox Report weekend edition' a highly rated show. Dhue made weekly appearances on 'The O'Reilly Factor,' the No.1 cable program. In 2004, she was the official voice of the launch of Fox News Radio. She also anchored the updates for evening news for many years. Dhue left FNC in 2008.
Sponsored link
In 2011, Dhue was the guest host on HLN's 'The Joy Behar Show' for a few months. In March 2013, she started working as the host of a program called 'For The Record' on a newly launched media channel called TheBlaze. In June 2013, she began hosting the nightly news updates for the channel and got promoted as the main news anchor. She left the channel in 2015.
Dhue currently works as a public speaker at varied conferences, conventions, special events, and corporate events.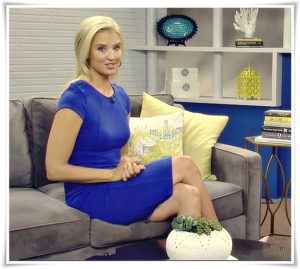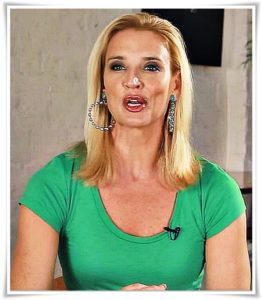 Laurie Dhue – Husband, Height and Trivia
Dhue was married to Thomas Calcoate. The couple later divorced. It is alleged that she is currently engaged to Joe Schrank, a social worker.
Laurie has stated that she was addicted to alcohol and fought it for 15 long years. She is not an alcoholic anymore.
At 6 feet 3 inch, Laurie was one of the tallest journalists in media.
Laurie Dhue – Net Worth
Her net worth is estimated to be about $2 million.
Sponsored link