Kirk Herbstreit is a sports analyst mainly covering college football for ESPN on the show College GameDay. He is also a college football games color commentator for both ABC and ESPN. And on an annual basis he's an NCAA Football commentator for EA Sports. Kirk Herbstreit has also lent his time, money and name to worthy charitable causes such as the 2012 Buckeye Cruise for Cancer.
Early Childhood
Kirk Herbstreit was born in 1969 on the 19th of August in Centerville, Ohio. Kirk Herbstreit grew up under a father who had been an active football player and who gone on to both and coach a football team and this no doubt influenced Kirk Herbstreit's career decision.
Career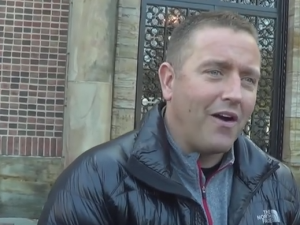 Sponsored link
Prior to joining sports broadcasting Kirk Herbstreit had a career as a football player. He attended Centerville High School and it was here that he showed prospects as a football player going on to be crowned the Gatorade Player of the Year in his senior year. Alongside football Kirk Herbstreit also played baseball and was a standout player.
After high school Kirk Herbstreit enrolled at Ohio State University in 1989. As soon as John Cooper was appointed head coach Kirk Herbstreit was the first player to commit himself to the Ohio State Buckeyes. He went on to co-captain the team in 1992 together with Steve Tovar who was a linebacker. With his father having been co-captain for the Ohio State team of 1960, this was the second father-and-son duo to have captained the team. During that year Kirk Herbstreit was also voted the team's Most Valuable Player.
Sponsored link
But after graduating from Ohio State with a degree in Business Administration, Kirk Herbstreit turned to a career in sports broadcasting. Among the recognitions he has received in the course of his career include a nomination in 1997 for a Sports Emmy award in the category of TV's top studio analyst.
On ESPN's College GameDay Kirk Herbstreit disccuses the college football games of the day and analyzes the players and the highlights of the different games already played and to be played. The show visits colleges all over the US previewing upcoming football games.
As an analyst for ABC Sports he partners with either Terry Gannon or Brent Musburger. At present he is responsible for college football games on Saturday night.
Kirk Herbstreit is also a regular contributor to ESPN The Magazine and the website, ESPN.com. His work for radio includes contributing to 97.1 The Fan an FM station that's an affiliate of ESPN Radio and is based in Columbus, Ohio.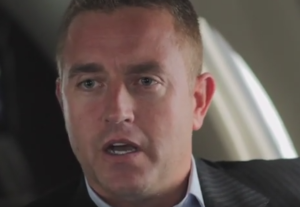 Personal Life
Kirk Herbstreit is married to Alison Butler and they have four sons, two of whom are twins. They got married in 1998. The two met while both were at Ohio State University. He was a football player and she was a cheerleader.
Kirk Herbstreit – House
Kirk Herbstreit and his family currently live in Nashville, Tennessee after relocating from Ohio in 2011 citing harassment and intimidation from fans of Ohio State who accused Herbstreit of being too harsh and critical of the university he once attended.
Net Worth and Salary
Kirk Herbstreit has a net worth of $4 million. His annual salary is $450,000.
Sponsored link