Katy Mixon is a famous American actress and a model. She has earned a name for herself by playing the role of Victoria Flynn in the comedy series 'Mike & Molly' which is broadcasted by CBS television. Apart from that, she is also well known for playing the character of April Buchanon in HBO channel'S show 'Eastbound & Down'.
Early life and background  
Katy Mixon was born on March 30 in the year 1981 in Pensacola, Florida. She is one of the seven children of Peter Mixon and Dorothy. Both her parents had children from previous marriages. Thus she grew up in a big family. Her early life in Pensacola was very carefree. She used to get involved in many fun activities with her siblings as well as her friends. During her childhood, she cherished the desire to become a well known model.  She attended her high school in Birmingham and Pensacola. She completed her school education from Pensacola Private School of Liberal Arts. Thereafter, she joined the Carnegie Mellon School of Drama and earned a bachelors degree in fine arts.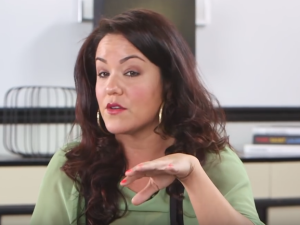 Sponsored link
Career Achievements
Katy Mixon started her acting career in the year 2001. Her maiden role was the character of Calpurnia in the Shakespeare's play 'Julius Caesar' during the Utah Shakespearean Festival. In the year 2003, she shifted her base to Los Angles, California to try her luck. In LA she soon started to get offers from theater groups.  She has also performed in Upright Cabaret. The year 2005 was very remarkable in her career. In that year, her acting skills displayed in the interactive theatre play "American Standard" in the Los Angeles Edgefest helped her to earn fame. Not only that, in the same year she bagged her first movie role in a thriller named "The Quiet". She played the character of Michelle Fell. Apart from this, she has also acted in a number of movies like the Finding Amanda, Four Christmases, The Informers, State of Play, All About Steve and so on.
Sponsored link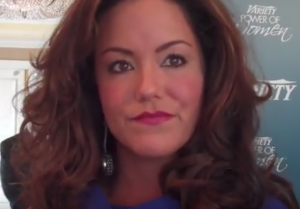 She is also a famous face in the television world. Her role of Victoria Flynn in Mike & Molly is loved by one and all. HBO's Eastbound & Down is one of the biggest hits of her career. There she played the character of April Buchanon. Apart from that, she has been a part of several television shows like the Reinventing the Wheelers, Small Town News, My Name Is Earl, Two and a Half Men, The Looney Tunes Show, Psych, Celebrity Family Feud and so on.
Katy Mixon – Weight Gain
Recently she bagged the lead role in ABC's "Second Fattest Housewife in Westport" in 2016, where is going to play the character of a slightly larger, strong willed woman who is independent and takes care of her flawed family of three members in a wealthy town. For this role, it is expected that she is going to put some weight in order to fit into the character.
Relationships  
Katy Mixon was in a long term relationship with Bobby Deen.  They called off their relationship in the year 2013.
Katy Mixon – Net Worth
Katy Mixon has a net worth of $2 million.
Sponsored link