Jared Corey Kushner is a real estate investor and developer based in the United States of America. He is also the owner of a newspaper publication and is best recognized for his role as the senior advisor of American President Donald Trump. Kushner played an active role in the 2016 Presidential Election in USA, campaigning for President Trump and was named the senior White House advisor on 9 January 2017.
Before his stint at the White house, Kushner was the CEO and principal owner of Kushner Companies, a real-estate development company, and of the publication house Observer Media, an online media company that he founded in 2007. He also co-founded and partly owned 'Cadre' a technology real-estate investment company based in New York. He was also responsible for developing the digital media strategy for President Trump during his run for President of USA.
Early Life and Education
Kushner was born on 10 January 1981, in Livingston, New Jersey to Seryl Stadtmauer and Charles Kushner. His father is also a real estate developer, infamous for tax evasion, witness tampering and illegal campaign donations, for which he was arrested and sentenced to three years in prison. Kusher has 3 siblings, a younger brother named Joshua and two sisters named Dara and Nicole. Kusher's paternal grandparents were Holocaust survivors. They immigrated to America from Navahrudak, Belarus (previously USSR) in 1949.
Sponsored link
Kushner was raised as a Modern Orthodox Jewish and attended Frisch School in Paramus New Jersey, which was a co-ed Yeshiva institution, from where he graduated in 1999. He later attended Harvard University and graduated with a Bachelor of Arts Degree in Government studies in 2003. He also enrolled for a JD and MBA degree from New York University and graduated in 2007.
Career Rise
In 2008, Kushner was named the CEO of Kushner Properties, an off shoot of Kushner Companies founded by his father Charles Kushner. Since taking over as CEO, Kushner acquired various properties in states such as New Jersey, New York and Maryland. In 2007, Kushner purchased a 41 story office building called '666 Fifth Avenue' for a whopping $1.8 billion.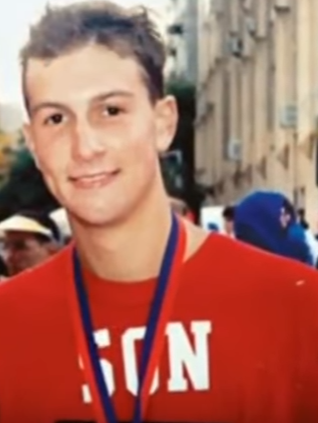 Kushner also owns the New York Observer, a newspaper company that he purchased in 2006, for an estimated $10 Million. It is an online publication, published weekly. Over the years, the paper has found a tremendous following and currently reaches almost six million users.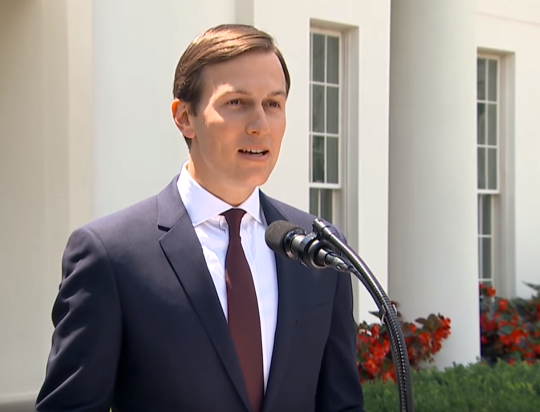 Sponsored link
As of 2016, and following his involvement in the Campaign for Donald Trump, Kushner was named the Senior Advisor to the President in January 2017. Seen as the confidant of the President, he is also Trump's son-in-law and one of his closest advisors. He was also named the head of the transition team, following Trump's election and President Obama's tenure end as President; and is said to be an influential factor behind firing Chris Christie, former New Jersey Governor, as well as anyone connected to him.
Personal Life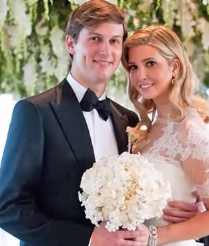 The 1.91 meter tall Kushner married Ivanka Trump, an American businesswoman and the daughter of U.S. businessman and President Donald Trump in October 2009. The couple dated for two years before they tied the knot. Together, they have three children, a daughter named Arabella Rose and two sons named Theodore James and Joseph Fredrick.
Kushner's family follows his Modern Orthodox Jewish beliefs and follow Jewish religious tenets, of keeping a Kosher home and observing the Jewish Sabbath.
Jared Kushner – Net Worth
The entire Kushner family, including his parents Seryl and Charles, and his brother Joshua, have an estimated family net worth of $1.8 Billion, whereas his combined net worth with his Ivanka Trump is that of $740 Million.
Sponsored link