O'Shea Jackson Sr., professionally known by his stage name of Ice Cube is a famous American rapper and actor who rose to prominence in the 1990s when he produced several albums featuring chart-topping singles. Ice Cube began his music career as a 'C. I. A.', a hip-hop group member and was later a part of 'N. W. A.' (Niggaz Wit Attitudes), a seminal rap group. Ice Cube made a huge success of his solo career as a singer and acted in films like 'Boyz n the Hood', 'Friday' and 'Barbershop'.
Ice Cube is recognized as one of the founding artists of the gangsta rap style of music and produces music that feature harsh socio-political commentary. He was ranked on number 8 in list of the Top 10 Greatest MCs by MTV. He was ranked number 14 by 'The Source' in the list of 50 all-time greatest lyricists. He was also ranked at number 11 in About.com's list of 50 Greatest MCs of All Time".
Early Life and Education
Ice Cube was born as O'Shea Jackson on 15 June 969 in Baldwin Hills, Los Angeles, California as the son of hospital clerk and custodian Doris Benjamin and UCLA employee Hosea Jackson. He was raised in the city of is birth along with his only sibling, an older brother. Ice Cube is of African-American ethnicity. His professional name came from his brother who "threatened to slam me into a freezer and pull me out when I was an ice cube".
Sponsored link
Ice Cube attended the Los Angeles George Washington Preparatory High School where he wrote rap songs. He also studied at the William Howard Taft High School, Woodland Hills, California and sold his first song at the age of 16. In the fall of 1987, Ice Cube attended the Phoenix Institute of Technology to study architecture and completed his diploma within a year after which he returned to L.A. to pursue his rap career.
Career Rise
Ice Cube struck gold in 1990 with his debut album 'AmeriKKKa's Most Wanted', a hip-hop album featuring the remixed single "Endangered Species" that became a huge critical and commercial success. He released 'Kill at Will', a 7 track EP (extended play) the same year which became a best-seller and earned great critical acclaim. He made his acting debut in 1991 with the Academy Award nominated crime drama 'Boyz in the Hood', a critically acclaimed film. Ice Cube received an advance sales order for his second album 'Death Certificate' which became one of his greatest best-selling albums with sales of over 1 million copies. His third album 'The Predator' in 1992, became a huge commercial success and featured the single 'It Was a Good Day', which became a huge hit.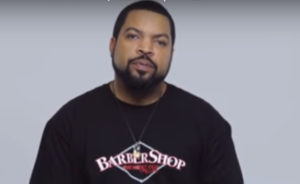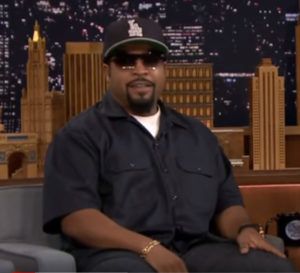 Ice Cube then produced the hit album 'Lethal Injection' featuring the hit singles 'Bop Gunn' and 'You Know How We Do It' in 1993. He starred in the 1997 film 'Dangerous Ground' and released his next album ''War & Peace Vol. 1' which earned the top spot on music charts and became a best-seller. 'War & Peace Volume 2' was released in 2000 and became Ice Cube's most successful album till date. Ice Cube then starred in the 'Barbershop' film franchise in which he played Calvin Palmer. He then released the album 'Laugh Now, Cry Later' which marked his musical comeback after his acting roles. His recent successful albums include 'Raw Footage', 'I Am the West' and 'Everythang's curropt' all of which were huge hits.
Sponsored link
Personal Life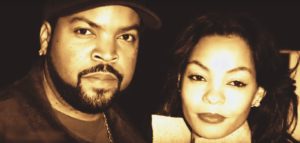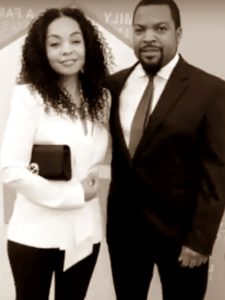 Ice Cube married Kimberly Woodruff in April 1992. The couple are parents to five children together, three sons named O'Shea Jr., Darrell and Shareef and two daughters named Kareema and Deja. His eldest son O'Shea Jr. played the younger version of him in the N.W.A. biopic, 'Straight Outta Compton' that released in 2015.
Ive Cube embraced Islam in the mid-1990s and converted to the religion. Although he doesn't attend the services regularly he claims to be "a natural Muslim, 'cause it's just me and God" and that "going to the mosque, the ritual and the tradition, it's just not in me to do". In an interview in 2017,  The 1.73 meter tall Ice Cube claimed that he "might change religions three or four times before I die" including Christianity and Buddhism".
Ice Cube – House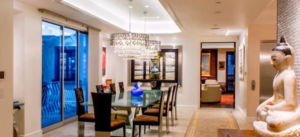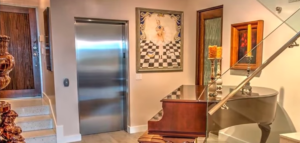 Ice Cube lives in a $7.25 Million mansion in Marina del Rey, California which he purchased from actor and martial artiste Jean-Claude Van Damme in 2016. The 7,575 square feet mansion, built on the Grand Canal banks boasts of six en-suite bedrooms, 11 bathrooms, a formal dining room, a family room, a living room featuring a fire-place, a huge office, a gourmet chef's kitchen, a wine cellar and a home theatre. The terrace, off the main living area, overlooks the water and is great entertaining space in the outdoors. The rooftop includes a swimming pool that provides a 360-degree view of Marina del Ray.
Net Worth
Ice Cube has an estimated net worth of $140 Million.
Sponsored link