Floyd Joy Sinclair known professionally as Floyd Joy Mayweather Jr. is a famous American professional boxer who is widely regarded as one of the greatest boxers in the history of the sport. Remaining undefeated, Mayweather is a Quintuple (five-division world) champion, held 15 world boxing titles and even won a bronze at the 1996 Olympics as a featherweight amateur..
Mayweather is considered one of the most profitable pay-per-view (PPV) sportspersons of all time, topping the Forbes lists of 50 highest-paid athletes in the years 2012-2015. As a pay-per-view attraction, Mayweather has generated an estimated 19.5 Million Dollars in PPV bays and generated approximate revenue of $1.3 billion throughout his career surpassing boxing big-wigs like Mike Tyson, Lennox Lewis, Manny Pacquiao etc. By defeating Conor McGregor in a hyped boxing clash on August 26, 2017,  Mayweather emerged as the most unbeaten boxer ever.
Early Life and Education
Mayweather Jr was born on 24 February, 1977, in the city Grand Rapids, Michigan into a family of professional boxers which included his father Floyd Mayweather and uncles Roger and Jeff Mayweather. Mayweather has four siblings; sisters Fannie Orr, Deltricia Tawanna Howard and Fatimah Mayweather and one brother named Justin Mayweather Jones.
Sponsored link
Mayweather had a rough childhood. His mother, Deborah Sinclair was addicted to drugs and his father was convicted for trafficking drugs illegally. He was raised by his grandmother who saw the boy's talent for boxing and encouraged him to pursue the sport. He enrolled into Ottawa Hills High School but dropped out in order to earn a living as a boxer.
Career Rise
Mayweather made his boxing debut in 1996 and in a career spanning 20+ years, has been the winner of fifteen world titles and won the Lineal championship in four separate weight classes. He also won a bronze at the 1996 Olympics in the featherweight division as an amateur. Additionally he has won U.S. Golden Gloves titles thrice as well as the featherweight U.S. national title. Mayweather was awarded the Fighter of the Year award by Ring Magazine two times, in 1998 and 2007. He also won the Fighter of the Year award from Boxing Writers Association in the years 2007, 2013 and 2015.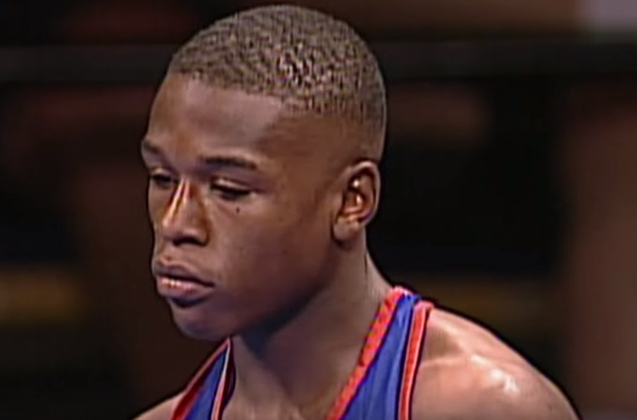 From 2007-2010 and then from 2012-2014, Mayweather won the Best Fighter ESPY Award.  ESPN ranked Mayweather as the greatest pound for pound Boxer in the last 25 years, in 2016. He was also named the greatest all time welterweight, the number one all-time fighter and pound for pound fighter by BoxRec in the same year.
Mayweather is often regarded as the greatest defensive boxer in the history of the sport and the most accurate puncher. His plus-minus ratio is the highest in the history of recorded boxing. In 2015 alone, Mayweather recorded 26 wins without a single loss or draw in all the world title fights.
Personal Life
Mayweather has often openly claimed that he does not believe in marriage or monogamous relationships. He has been in relationships several times but has never been married.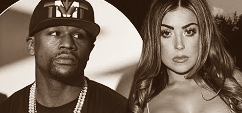 Mayweather has been in relationships with Shantel Jackson, Josie Harris, Doralie Medina and Liza Hernandez. From these relationships, he has fathered four children; two daughters named Iyanna and Jirah and two sons named Koraun and Zion Shamaree.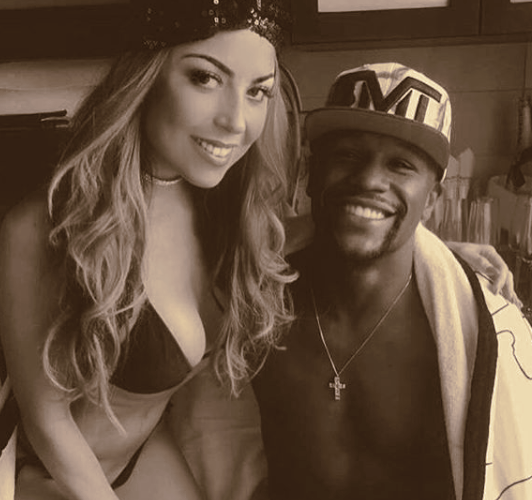 Floyd Mayweather's steady girlfriend for the past few months has been Abigail Clarke. Hailing from Essex, she has worked in the show 'The Only Way is Essex'.  The 25 year old (as on 2017) met with the boxer informally in 2016, and the two hit it well. Abigail  was bowled over by Mayweather's sense of humor and generosity.
It is reported that despite being a 'party animal' Mayweather had taken his time out to support Clarke and help her get over a traumatic breakup with footballer boyfriend, Rob
Sponsored link
House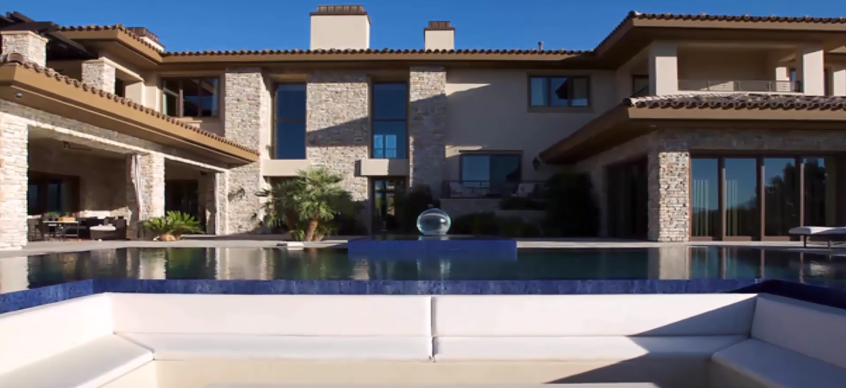 Mayweather lives in a 4 bedroom, 5 bath Miami waterfront mansion, which he purchased for $7.7 Million. It features an illuminated pool on a 5,200 square feet area that offers a glimpse of the Miami Skyline. He also owns a mansion in Las Vegas famously known as the 'Big Boy Mansion which is a 22,000-square-foot five-bedroom and seven-bath mansion'.
Floyd Mayweather-  Cars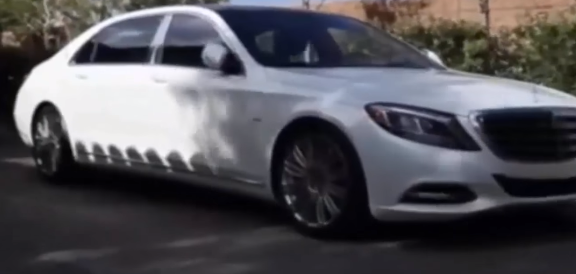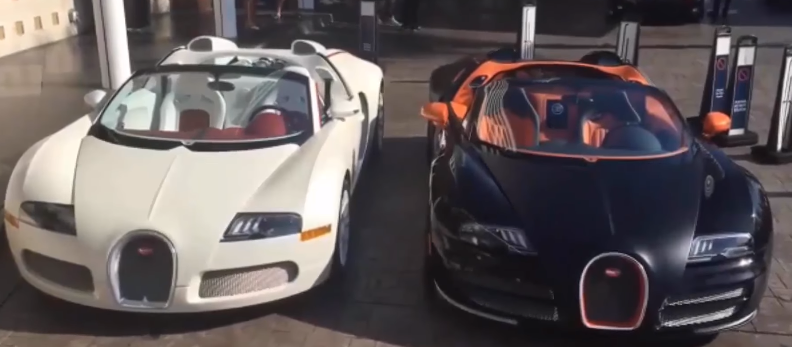 Mayweather is said to have owned more than a 100 luxirous cars which include several Mercedes, Buggatis, Ferraris, Bentleys, Maseratis, Porches, Lamborghinis, A Jeep Wrangler and 2 Rolls Royce Phantoms. He has a fleet of all white cars in Miami and all-black cars in Los Angeles
Net Worth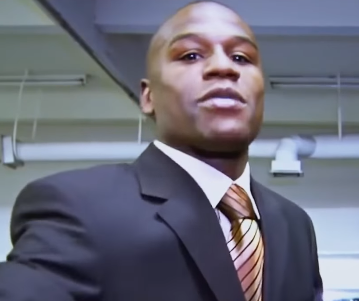 Mayweather has an estimated net worth of $1 billion. In 2017, he started his own boxing promotional company known as 'Mayweather Promotions'. In his career as on July 2017, he has generated 19.5 million in pay-per-view records and $1.4 billion in revenue throughout his career, defeating the likes of Mike Tyson, Manny Pacquiao, Lennox Lewis, Evander Holyfield and more.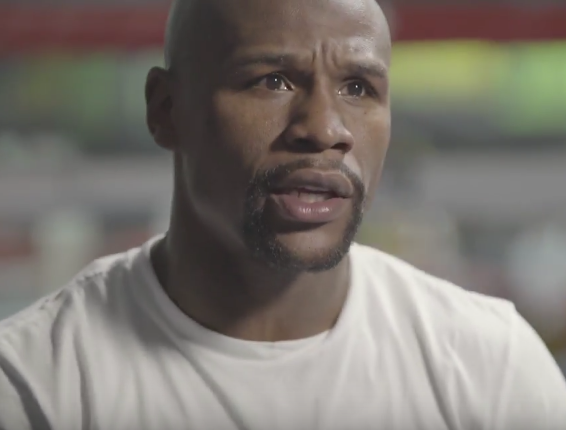 Floyd Mayweather – Salary per Fight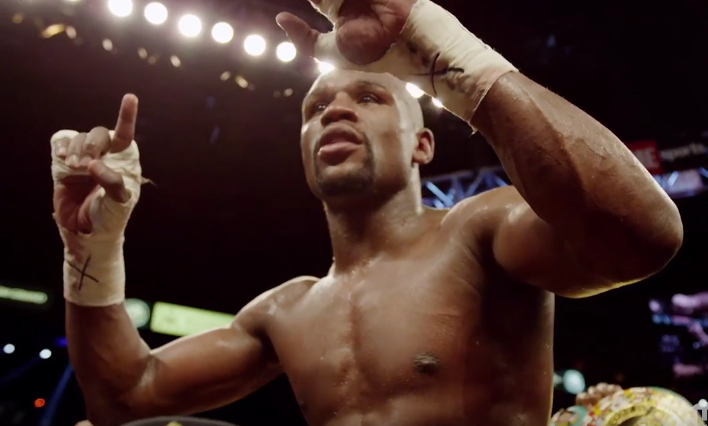 The fight with Manny Pacquiao was a celebrated one with Floyd Mayweather winning the bout and walking away with $180 million. The salary that he gets depends on many variables, like ticket sales, pay-per-view sales, pricing structure of tickets  and more.  With his fight with against Conor McGregor, Mayweather walked away with an additional $200 million in earnings.
Floyd Mayweather slipped into permanent retirement after the fight with Conor McGregor but not before establishing an enviable record of 50-0 win for his career, even better that of boxing legend Rocky Marciano. Floyd Mayweather's net worth is $1 billion.
Sponsored link