Erin Andrews is an American TV personality and sportscaster known for hosting programs like Fox College Football for Fox Sports and College GameDay on ESPN.  She has also been a part of Good Morning America on ABC Network, for which she has  also hosted 'Dancing with the Stars'.  Erin Andrews has also presented major sporting events like the World Series and the Super Bowl series.
Andrews was born  on May 4, 1978 in Lewiston, Maine to  Steven Andrews, a TV journalist and Paula Andrews, a teacher;  in Lewiston, Maine. She also has a younger sister called Kendra Andrews, who is a professional dancer and actress.
Her father is a 6-time Emmy Award winner and has worked as an investigative journalist for WFLA-TV, an NBC affiliate. Andrews moved to Florida, where as a kid, where she studied in Bloomingdale High School. She also began to perfect her dancing skills at the Brandon School of Dance Arts.  After high school graduation in the year 1996, Andrews went on to graduate from Florida University with Bachelor of Arts in Telecommunications.
Sponsored link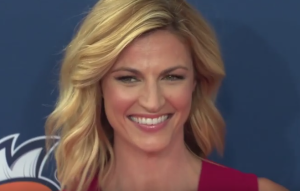 Career Rise
Andrew was hired by Fox Sports in Florida as a freelance reporter, in the year 2000.  She served as a reporter for Tampa Bay Lightning, a professional ice-hockey team in Florida from 2001 to 2002. This job was for Sunshine Network. From 2002 to 2004, she worked as a studio host and TV reporter for Turner South Network.
Andrews was hired by ESPN in 2004 to do reporting for ESPN National Hockey Night.  She covered many events like Little League World Series, College World Series and Great Outdoor Games.  She went to work as a sideline reporter for many events like  ESPN College National Football Saturday Prime Time, ESPN College Football Thursday Primetime and Major League Baseball.  From 2008-10, she covered Scripps National Spelling Bee for ESPN and ABC.
Andrews , in 2010, partnered with Maksim Chmerkovskiy on the tenth season of Dancing with the Stars; the couple secured the third place, in a fiercely held competition.  Since that year, she also worked in another show of ABC called 'Good Morning America'. After covering the Oscars for the channel in 2011, Erin didn't make any appearance on the show.
Post 2013, Andrews shifted to Fox Sports from ESPN.   Since the inception of Fox Sports on August 17, 2013, Andrews went on host several  sports-based programs like Fox College Saturday, Fox College Football Kickoff and Fox Football Daily. She became the first host for Fox College Football show and went on to contribute on several sports show of Fox Channel including NFL Playoffs and MLB All-Star Game. Andrews went on to become one of the co-hosts of Dancing with the Stars on the eighteenth season of the show, in March 2014.  She also became the sideline reporter of Fox's main NFL broadcasting team, replacing Pam Oliver in the process.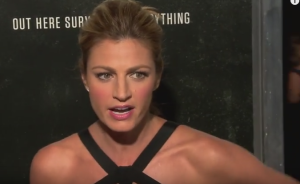 Social image
Erin Andrews was briefly brand ambassador for the Zig Tech Brand of Reebok.  She was also the face of 'Covergirl' and was an active influencer for the social media wing of the cosmetic brand. She has also been a spokesperson for the 'Fight Hunger Campaign' of Kraft Foods, which aimed at raising close to $3 million towards 'Feeding America.' She also promoted StubHub, the biggest online ticketing site in the world, to help launch a campaign called 'Girls Night Out'.
Erin Andrews was voted by Playboy as 'America's sexiest sportscaster' in 2007 and 2008.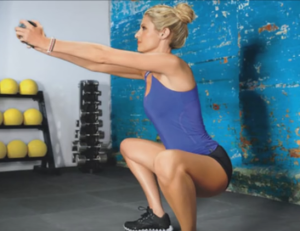 Sponsored link
Erin Andrews Stalking Incident
A certain Michael David Barrett was arrested in 2009 for filming Erin Andrews secretly in hotel rooms in Nashville and Winsconsin.  The video went viral online and Barrett was sentenced to thirty months in prison with $7366 in restitution and $5000 in fines.    He was released in 2012. But Andrews went on to sue Barrett, Radissson Hotels, Marriott International and five other agencies for negligence and invasion of privacy. She mentioned in her suit that the some of the hotel employees had been in cahoots with Barrett (then 48) and had given him the dates when she would be in the hotel and a room adjacent to hers.    In October 2015, Andrews filed another complaint against Barrett and Marriott (Nashville) for $75 million. The hearing began on February 2016 and ended on March 7, 2016 with the Tennessee court awarding $55 million in damages, which Nashville Marriott has to pay.
Andrews had sued Marriott International as well, but the courts had dismissed  the lawsuit saying that it was not legally liable. However, Nashville Marriott has been deemed as behaving in a negligent and unreasonable manner, when their job was to protect their client's privacy..
Erin Andrews – Boyfriend
The 1.74 meter tall sportscaster has been in a relationship with Jarret Stoll, a professional ice hockey player, representing Minnesota Wild.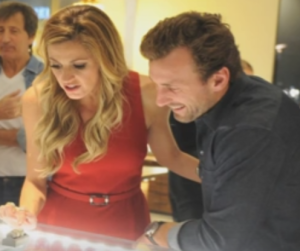 Erin Andrews – Salary and Net Worth
Her net worth is $58.5 million and her salary is $800,000. Her monthly salary comes to USD 67,000.00.   Erin Andrews' net worth took a significant leap from its previous $3.5 million after a Davidson County court at Tennessee awarded her $55 million in damages.  The awarded amount is a successful culmination of Andrews' lawsuit against West End Hotel Partners and Windsor Capital,the two companies  that are in charge of the Nashville Marriott.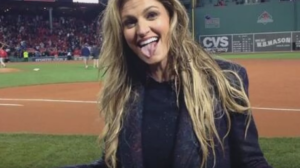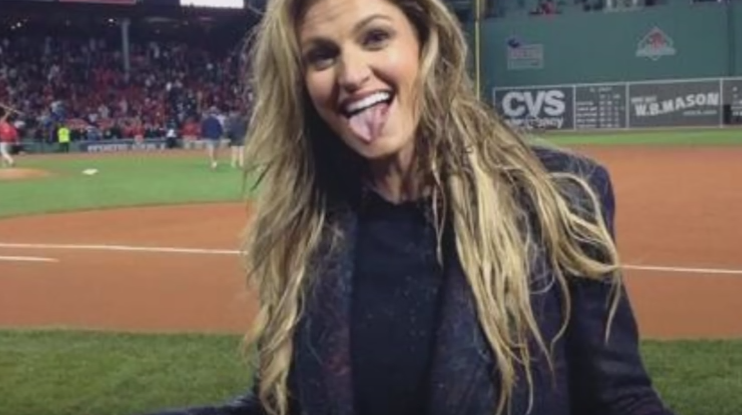 Sponsored link