Cyrus Mistry was the chairman of one of the most successful India-based business conglomerate, the Tata group of companies. He was the sixth chairman of the group. He was also the second one who did not bear the surname "Tata" after Nowroji Saklatwala. Mistry came into authority in the year 2012 after being chosen by a selection panel.
Prior to his works in the Tata group of companies, he was the managing director of the Shapoorji Pallonji and company.  Following his father's retirement from the company, he joined the board of Tata sons on September 01, 2006. He was later appointed as the director of the Tata Elxsi Limited from September 24, 1990 till October 26, 2009. He was simultaneously also the director of Tata Power Co. until September 18, 2006.
Eviction from the post as chairman of Tata
On October 24, 2016 the board of directors planned on evicting him off his post of chairman for the Tata sons and since then Ratan Tata has been elected as the interim chairman for four months till the feud dies down. Cyrus Mistry voiced out his side of the story with an open letter addressed to the Tata group of companies and the former chairman, Ratan Tata himself stating points to support his stance. The email warned of $18 billion write-down at Tata Group and also stated that Tata Nano was just being continued for 'emotional reasons'.
Sponsored link
Early life and education
Cyrus Mistry was born on July 04, 1968 in Mumbai, India to an Indian billionaire Pallonji Mistry and his wife Patsy Perin Dubash. His mother is from Ireland and his father took up the Irish citizenship. So Mistry has an Irish root and their entire family belong to Zoroastrian faith. He has an older brother Shapoor Mistry who is married to the famous Parsi lawyer Rusi Sethna's daughter, Behroze Sethna. He also has two sisters, Laila and Aloo who are both married, Aloo is married to the half brother of Ratan Tata, Noel Tata.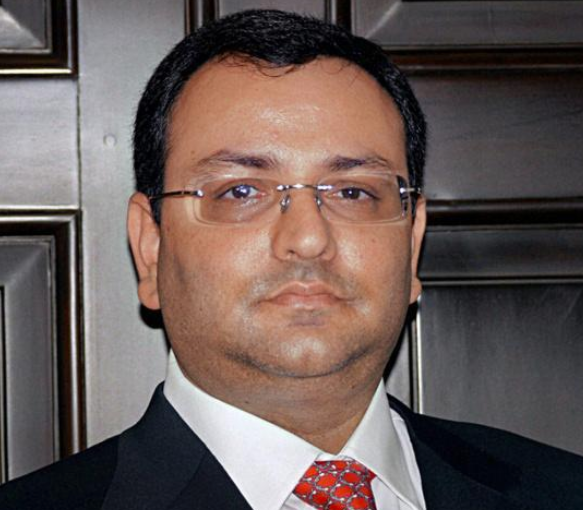 Sponsored link
Mistry completed his schooling from Cathedral and John Connon School which is located in South Mumbai and then completed his Bachelor's degree in Engineering from the prestigious Imperial College in London and further completed his masters from London Business School.
The legacy of business runs through his family and it was around the year 1930s that Mistry's grandfather Shapoorji Mistry acquired a stake at the Tata group of companies. As of today that percentage is around 18.5% which Mistry's father is the owner of. This percentage of stake is the largest percentage of shares owned by a single party.
Cyrus Mistry – Wife and Children
Cyrus Mistry married Rohiqa Chagla who is the daughter of lawyer Iqbal Chagla and the granddaughter of the famous jurist M.C. Chagla. They have two sons from their marriage, Firoz Mistry and Zahan Mistry.
Trivia
Mistry is an avid book lover and likes to pass his leisure time reading novels.
He is also a car lover, especially SUVs and steer cars.
Mistry is a big foodie and his favourite holiday destination is Europe.
Mistry is also very fond of horse racing.
Cyrus Mistry – Salary and Net Worth
Cyrus Mistry has an estimated net worth of around $16.9 billion.  In 2016, he was paid Rs. 11 crores as commission on profits made by the Tata Group, along with Rs.5 crore as salary.
Sponsored link