Craig Delano Melvin is an American news anchor and journalist who currently works as a correspondent and anchor for NBC News and as an anchor for MSNBC. He is the co-host of Today Saturday edition and the anchor of weekdays MSNBC Live.
The South Carolina Broadcaster's Association had named Craig as the 'Best Anchor.' In 2006, he got an Emmy Award for his reporting work.
Early Life
Melvin was born on 20th May 1979 in Columbia, South Carolina to Betty Melvin and Lawrence Melvin. He grew up in Columbia with his older brother Rev. Lawrence Meadows and younger brother Ryan Melvin.
Sponsored link
Craig attended Wofford College and graduated with a BA degree in Government.
Career
Melvin began his career in broadcasting at WIS in 2001. He worked there as a reporter and anchor for 7 years.
Craig joined WRC-TV in 2008. He worked there till 2011 as the 11 PM and 6 PM anchor of Weekend news.
In 2011, Melvin joined NBC News as an anchor. He also works as an anchor for MSNBC. In 2012, he assumed the additional responsibility of an NBC News correspondent. From 2011 to 2014 he worked as the primary anchor for MSNBC Live. From 2014, he became a contributing anchor for MSNBC Live. From 2013 to 2015 he was the substitute co-anchor for the show 'Weekend Today.' In 2016, he became a permanent co-anchor of Weekend Today.

Craig is known to host shows with topics that are a matter of public interest. He has covered and reported on many such matters, including the trial of George Zimmerman; the July 2013 crash of Asiana Airlines 214 which left 3 dead and many injured; the gruesome shooting at Sandy Hook Elementary School in December 2012; the devastating tornado that struck Moore in Oklahoma; and the 2013 explosion of the West Fertilizer Company plant.
Craig also anchored the 2012 Democratic and Republican Party National conventions coverage by MSNBC. He was also the anchor of Election Night coverage done for TVOne with NBC News as its partner.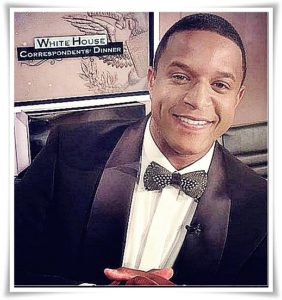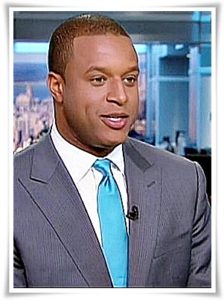 Sponsored link
Personal Life
Melvin married Lindsay Czarniak on 15th October 2011. Lindsay is a former sports reporter for WRC-TV and current sports anchor for ESPN. The two met each other at a charity gala that was hosted by Lindsay.
The couple has a son who born in 2014. The family lives in Connecticut.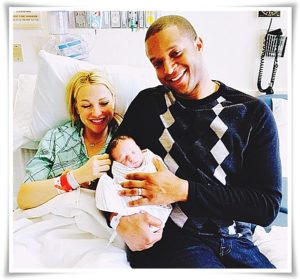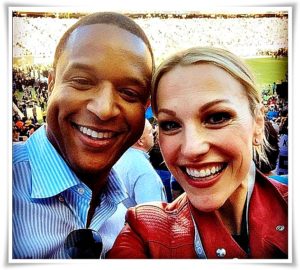 Trivia
Melvin is Kappa Sigma fraternity member.
Craig posted a photo of his son after his birth on Instagram. It was liked by a lot of people. He also has many followers on Twitter.
Melvin is much admired by his peers, different media companies, and others for his responsible journalism as well as his abilities, skills, knowledge, and talent. He is also known for his voice as an anchor.
It is a fact that Craig has never been fired while working as a journalist for the past 15 years.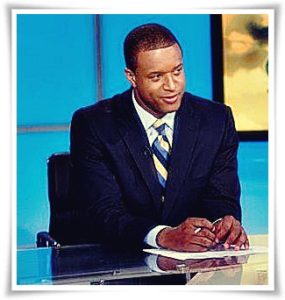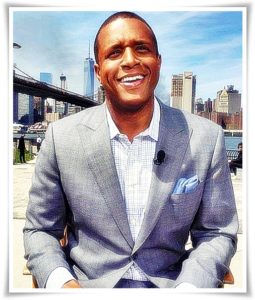 Craig Melvin – Salary and Net Worth
Melvin's annual salary is around $500,000. The combined net worth of Craig and his wife is estimated to be about $5 million.
Sponsored link