Charlie Sheen is a popular American actor and television personality who is best known for his roles in the movies including Platoon, Eight Men Out, Hot Shots!, The Three Musketeers et cetera. Not just movies, Sheen has appeared on several television shows including the popular one Two and a Half Men which gained him the recognition.
Sheen's personal life has been nothing but conspiracies and scandals. There have been numerous reports about his drug and alcohol abuse including his problems in his marriage. It was on November 17, 2015 that he finally released an official statement revealing that he was HIV positive since 2011.
Early life and education
Charlie Sheen was born as Carlos Esteves on September 03, 1965 in New York City to Martin Sheen and Janet Templeton. His father was a well known actor while his mother worked as an artist. He has three siblings, two older brothers, Emilio and Ramon and a younger sister, Renee. They all are actors.
Sponsored link
Sheen did his schooling from the Santa Monica High School in California along with the famous actor Robert Downey Jr. He was later expelled from the school owing to his bad grades and irregularity. It was then that he decided to leave the place and explore his dreams of becoming an actor and took up the stage name of Charlie Sheen.
Career
Sheen's film career started with the 1984 Cold War teenage drama movie Red Dawn. He then started auditioning for more roles and also appeared in Amazing Stories, an anthology series. Since then he has appeared in a number of movie including Major League, Money Talks, Platoon, Scary Movie et cetera.  He played a baseball player in two movies, Major League and Lucas.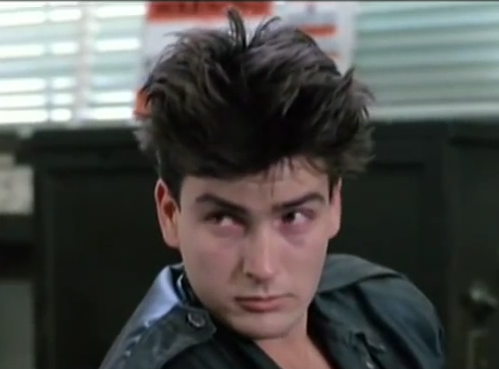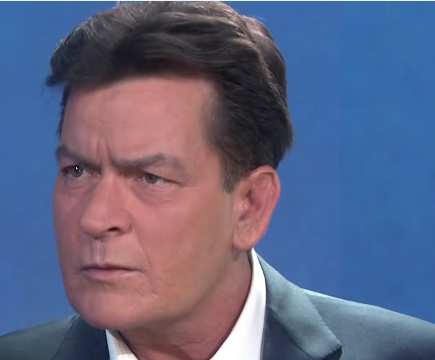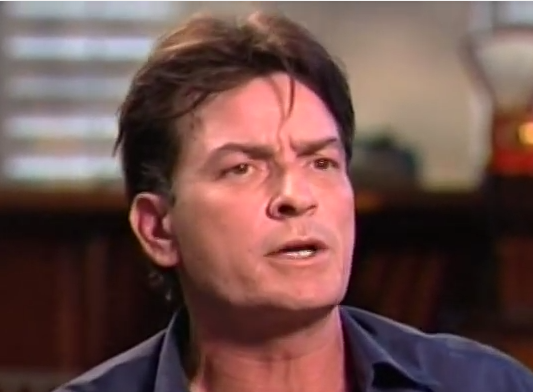 Sponsored link
Apart from the big screen, Sheen has also been seen on a number of television series like that of Spin City, Two and a half men and Everybody loves Raymond.
Charlie Sheen – Wife and Girlfriends
He married thrice, and has 5 children and one grand-child.  His first wife
Sheen has been married three times. He has five children and one grandchild.  His first wife was Donna Peele, whom he married in 1994 to divorce in the following year. In 2002, he married actress Denise Richards, whom he was dating since two years.  Through her, Sheen has two daughters, Sam J Sheen and Lola Rose Sheen. In 2006, Richards and Sheen divorced following her allegations of violence and drug abuse from his side.  The divorce followed custody battle over the daughters.
Sheen married his third wife Brooke Mueller, from whom he has twin sons, Bob and Max (born 2009). Mueller, in 2011, sought a restraining order against Sheen. In 2011, the couple divorced, following which it was revealed that Sheen was romantically involved with adult actress Bree Oslon, along with Natalie Kenly, a graphic designer.  Sheen broke up with Olson in 2011 and with Kenly, later in the same year.  In 'Piers Morgan Tonight' Sheen strated that he was dating actress Georgia Jones.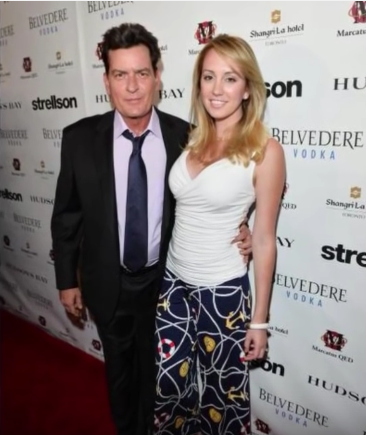 In February 2014, Sheen was dating adult actress Brett Rossi.  Though a wedding was planned for November 2014,  Sheen broke off the engagement in October stating that the two mutually decided to separate as he publically announced that he wanted to focus on his children.  He also wished Rossi all the best, on the status update.  Rossi was found hospitalized with apparent overdose.
Sheen also has his first daughter Cassandra Jade Estevez from his high school girlfriend, Paula Profit. Sheen also had a grand daughter called Luna, born through Cassandra.  Earlier in the late 80s, he was also supposed to get married to actress Kelly Preston, whom he accidentally shot in the arm. She broke off the engagement following the incident. For early part of the 90s, he went on dating a bevy of adult actresses including Heather Hunter and Ginger Lynn
Charlie Sheen – Salary and Net Worth
Charlie Sheen has an estimated net worth of $150 million.  In 2010, the 1.73 meter tall actor was the highest paid actor in American Television. For 'Two and a Half Men', his salary was $1.25 million per episode.  For seven seasons of the CBS show, Charlie Sheen's salary was $49 million per year.
Sponsored link