Brian Kilmeade is a television personality who works for Fox News Channel. During weekdays, he co-hosts a show called 'Fox and Friends' in the morning hours with Ainsley Earhardt and Steve Doocy. He has authored several fiction and non-fiction books and has hosted a program on Fox News Radio called 'Kilmeade and Friends'.
Early Life and Background
Born on 7th May, 1964 in Long Island, New York City, Brian is of an Italian and Irish descent. He graduated from Massapequa High School in 1982 and got admitted in C.W Post for higher education in 1986 at Brookeville, New York. He earned his Bachelor of Arts degree from C.W Post and began his career in Channel One news as a correspondent. He has a major love for soccer. When he is off work, you may find him watching soccer on field or coaching the game.
Career
After serving as a correspondent for Channel One News, he anchored and hosted for KHSC-TV in California. 1993 was the year Brian joined Jim Brown for an Ultimate Fighting Championship event as part of the announcing team. They conducted post-fight interviews together. In 1994 he moved to UFC2 and UFC 3 to do a play-by-play role. Brian began to work as a freelance sports anchor for WVIT in Hartford in the year 1997. The 52 year old anchor later featured as a reporter for Newsport TV. He also anchored Scoreboard Central, a sports program of half-hour duration. Brian also claims to be an experienced stand-up comedian.
Sponsored link
He has written books like It's How You Play the Game and The Games Do Count: America's Best and Brightest on the Power of Sports. Additionally, he anchors "The Five" at 5pm on FNC as well. Brian has worked as a sideline reporter in Giants Stadium for the MSG Network. It is there, that he covered the story of New Jersey/New York Metro-Stars- a major league soccer team.
In 2006, he replaced former Fox anchor Tony Snow for Fox News Radio. Tony Snow had left the work to become a part of the George W. Bush Administration as a Press Secretary. Brian had later written a book called George Washington's Secret Six.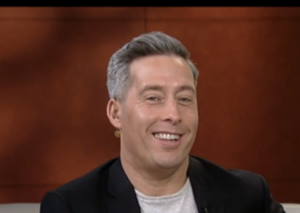 Sponsored link
Brian Kilmeade – Wife

Brian Kilmeade is married to Dawn Kilmeade since 1993. They have three children together namely, Kaitlyn Kilmeade, Bryan Kilmeade and Kirstyn Kilmeade. He is a caring father and makes sure that he gives time to his kids on a regular basis.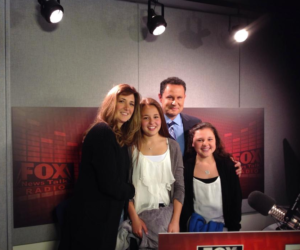 Controversy
Brian is known for his controversial and stereotypical remarks on some people. A statement like All terrorists are Muslims was seen as prejudiced and inaccurate remark by others. This event happened on The View, after the 9/11 incident.
He had also made degrading comments about ethnicities which was criticized by many people. Brian later apologized for such comments.
Brian Kilmeade – Salary and Net Worth

Brian's Kilmeade net worth is expected to be around $1.5 million to $2.5 million with an annual salary of $200,000.
House
Brian had a house in Long Island which got destroyed due to Hurricane Sandy. He currently lives in Massapequa, New York.
 Brian Kilmeade – Books
He has written quite a few books that are popular with readers; these include  Thomas Jefferson and the Tripoli Pirates, George Washington's Secret Six, The Games do Count and It's How You Play the Game.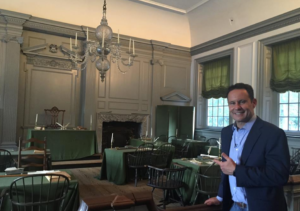 Sponsored link