Brett Ratner is a renowned American film and television producer, motion pictures, television and music videos director, entertainment business and cofounder of the production company 'RatPac Entertainment'. He is regarded is one of the biggest names in production and direction in USA. Ratner rose to prominence in 1997 when he served as the director of the hit film 'Rush Hour'. He has since directed the 2 'Rush Hour' sequels and several hit films like 'The Family Man', 'X-Men: The Last Stand', 'Red Dragon' and 'Tower Heist'.
Ratner has served as both producer and executive producer of several critically and commercially successful films such as 'Skyline', 'Horrible Bosses', 'Jersey Boys', 'Horrible Bosses 2', 'The Revenant'. He also directed the pilot episode of the popular FOX Crime series 'Prison Break' and served as its producer. Furthermore, Ratner has also directed several music videos including '"Don't Wanna Lose You" for Lionel Richie, "I Still Believe", "Heartbreaker" and "Thank God, I Found You" for Mariah Carey, "Beautiful Stranger" for Madonna, and "Unbreakable" for Michael Jackson among several others.
Early Life and Education
Ratner was born on 28 March 1969 in Miami Beach, Florida as the only child of socialite Marsha Pratts and Ronald Rattner. He was raised in a Jewish, middle class- family in the city of his birth until his parents divorced. Ratner considers step-father Alvin Malnik, owner of Foge restaurant, Miami Beach as his father and claims that he doesn't know much about his biological father.
Sponsored link
Rattner was educated at the Rabbi Alexander S. Gross Hebrew Academy from where he completed his elementary education. He then moved to Alexander Muss High School in Israel, Rockville Centre, New York. Ratner graduated from Miami Beach Senior High School in 1986 and attended New York University, graduating in 1990.
Career Rise
Ratner began his career as a music video director. He directed the 1997 action comedy film 'Money Talks' but rose to prominence in 1998 for directing 'Rush Hour' featuring Jackie Chan and Chris Tucker. He also directed the films sequels, 'Rush Hour 2' and 'Rush Hour 3' in 2001 and 2007 respectively. Ratner as was originally considered to direct 'X-Men' in 2000, got the opportunity to direct 'X-Men: The Last Stand' in 2006. Ratner then served as the editor of the English Version of the Bollywood film 'Kites' starring Hrithik Roshan. He also directed the 2011 comedy film 'Tower Heist' and the CBS show 'CHAOS' and served as its executive producer.
Ratner served as an executive producer of several documentary films such as 'Catfish' and 'American Masters: Woody Allen – A Documentary' He also produced 'Skyline' in 2010, Horrible Bosses in 2011 and 'Mirror Mirror' in 2012. In 2012, Ratner established his own production house 'RatPac Entertainment' along with James Packer to produce independent films. He also served as the executive producer of the 'Rush Hour TV series'. In the recent years, Ratner has served as the director of films like 'New York, I Love You', 'Movie 43', and 'Hercules' and produced the films 'Jersey Boys', 'Horrible Bosses 2', 'The Revenant' and 'Rules Don't Apply' among others.
Sponsored link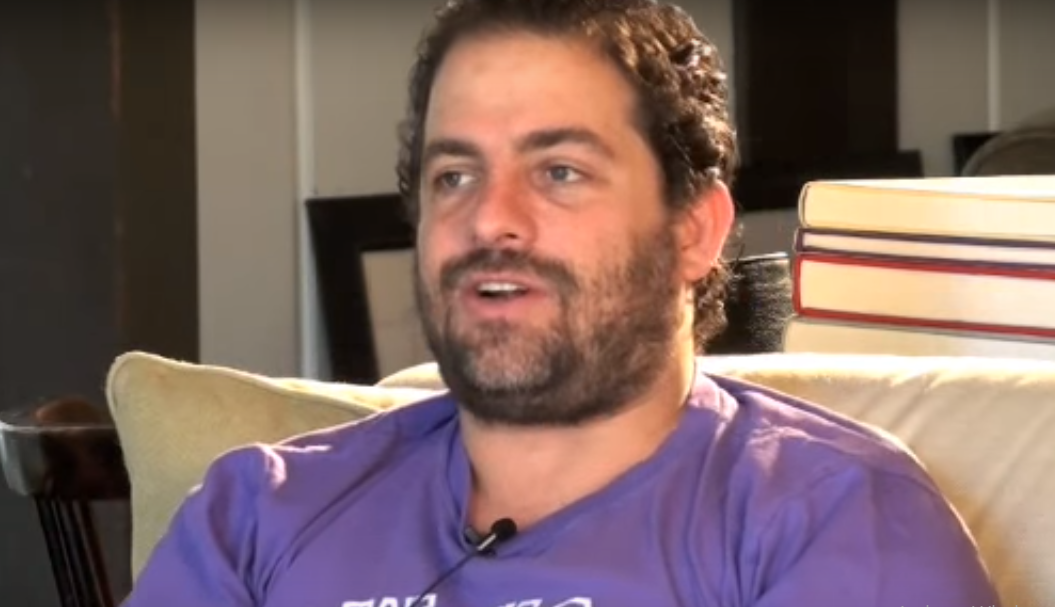 Personal Life
Ratner was engaged to actress Rebecca Gayheart for a brief period. He sits on the board of directors of the American non-profit organization Chrysalis, that helps homeless people to find work, a cause he is committed to owing to his father's situation, as a homeless person in Miami.
In November 2017, Ratner courted controversy when six women, including actresses Natasha Henstridge and Olivia Munn accused him of sexual harassment and misconduct. While the former claimed that Ratner forced himself on her till she had no choice but to give in, the later claimed that Ratner acted sexually inappropriately in front of her on two separate accounts while she was still an aspiring actress Ratner has "categorically" disputed through his attorney Martin Singer.
Brett Ratner – Net Worth
Ratner has an estimated net worth of approximately $400 Million.
Sponsored link