Bret Baier or more precisely William Bret Baier is a famous American television personality. He is currently serving as the host of "Special Report with Bret Baier" which is broadcasted in Fox News Channel. He is also holding the post of chief political anchor for the channel. Apart from this, he has also appeared as the channel's Chief White House correspondent and Pentagon correspondent.
Early Life and Background
William Bret Baier was born on 4th August 1970 in Rumson, New Jersey, United States Of America. He spent his early life in Dunwoody, Georgia. He was raised as per the Catholic views. During his teenage days, Bret used to serve as an altar boy in the church. William attended the Marist High School. It was a private Roman Catholic high school situated in Atlanta. In the year 1988 he completed his high school education. Thereafter, he attended the DePauw University in Greencastle, Indiana. He completed his graduation from the university in the year 1992 and acquired a BA degree in political science and English. During his course of study in the DePauw University he became a member of Xi Chapter of Sigma Chi Fraternity.
Career Achievements
Bret Baier started his career with a local channel based in Rockford, Illinois. After serving the channel for sometime he joined the WRAL-TV. It is the Raleigh, North Carolina based affiliate of CBS Network. In the year 1998, Bret sent an audition tape to the Fox News Channel. He was successful in impressing the channel and was at once hired as the network's bureau chief of Atlanta.
Sponsored link
On 11 September 2001, William Bret Baier, in order to cover the attack on Pentagon, drove from Georgia to Arlington, Virginia. After this incident, Bret was permanently posted as the network's Pentagon correspondent. He held the position for five year. During this period, William undertook 11 trips to Afghanistan and 13 trips to Iraq.
In the year 2007, William Bret Baier was named as the White House Correspondent. He covered the administration of then President of United States of America, George W Bush. By the end of the year 2007, he began substituting Brit Hume in the show "Special Reports". He used to host the Friday edition of the show.
On December 23. 2008, Bret Baier became the host of the show "Special Report" substituting Brit Hume for good. Baier's permanent tenure as the host of the show began on January 9, 2009.The show was later renamed as "Special Report with Bret Baier"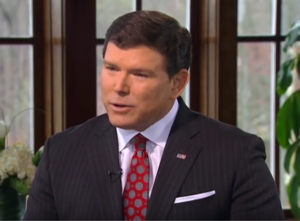 Sponsored link
Controversies
William Bret Baier's life is not devoid of controversy. On 23, 2009, an internal mail from White House communication office was revealed which stated Bret Baier as "lunatic". The incident happened during the Barrack Obama administration. A Freedom of Information Act request was filed to investigate the matter. In the investigation, it was revealed that an anti-Fox News bias person in the Obama administration had done that. The aide who sent the mail later apologized to Baier.
Bret Baier – Wife and Children
The 1.8 meter tall William Bret Baier is married Amy Baier. The couple is blessed with two boys.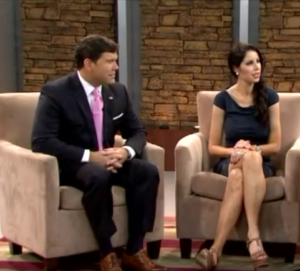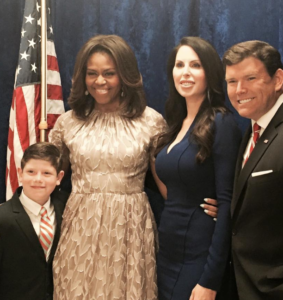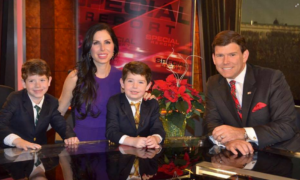 Bret Baier – Salary and Net worth
Bret Baier is one of the top rated television personalities in United States of America. He earns a salary of $7 million and has a net worth of $ 16 million.
House
He lives with his family in a lavish and artistically decked up home in Georgetown, Washington D.C
Bret Baier – Books
He has written a book called Special Heart: A Journey of Faith, Hope, Courage, and Love, which talks about his son's fight with heart disease.
Sponsored link