Robert Allen "Bob" Iger is a prominent American businessman who serves as the Chairman and the Chief Executive Officer of the Walt Disney Company, having held the position since 2005. Iger previously served as the Chief Operating Officer of Disney under Chairman and CEO Michael Eisner, whom he succeeded as CEO. Iger has been credited for bringing about several positive changes at Disney and for spear-heading its acquisition of companies like Pixar and Marvel Entertainment.
Iger began his career with ABC Television in 1974 and held several key positions at the network over the years including those of President and COO of Capital Cities/ABC, Inc. Over the years, Iger has earned recognition as a leader from several major publications including Fortune Magazine that named him in their list of "25 Most Powerful People in Business" and Forbes magazine that named him "Top Gun CEO". He also holds his place in the "hall of Fame" of several organizations such as the American Academy of Arts & Sciences, the Toy Industry and the Broadcasting and Cable industry.
Early Life and Education
Iger was born on 10 February 1951 in New York City, New York, USA as the only child of his parents, father Arthur L. Iger and mother Mimi Tunick who raised him in Oceanside, Long Island, New York. Iger's mother served at Oceanside's Boardman Junior High School while his father was a veteran of the second world war who later served as a General Manager and executive Vice President of Greenvale Marketing Corporation.
Sponsored link
Iger studied at the Fulton Avenue School in Oceanside and later attended the Oceanside High School from where he graduated in 1969. He then enrolled into Roy H. Park School of Communications, Ithaca College, New York from where he graduated magna cum laude in 1973 with a Bachelor of Science degree in Television and Radio.
Career Rise  
Iger started gaining prominence in his career after he was hired in 1974 by the American Broadcasting Company (ABC) where he spent 22 years of his career, before its Corporate parent i.e. Capital Cities/ABC was purchased by Walt Disney Company. Iger served in various roles across different departments. He was promoted to the position of head of ABC Entertainment in 1989. Iger was then named ABC Network Television Group's President in January 1993, and in March 1993, he was also appointed as the ABC Senior Vice President for Capital Cities. In July 1993, he was named Executive Vice President. In 1994, Iger became the Chief Operating Officer and President of ABC's Corporate parent i.e. Capital Cities/ABC.
Sponsored link
When Capital Cities/ABC was purchased by The Walt Disney Company and renamed ABC, Inc., Iger continued to serve as president until February 1999 when he was named Walt Disney International president and ABC Group Chairman. In his new role, Iger was responsible for over-seeing the international operations of Disney. In January 2004, Iger became Disney's Chief Operating Officer and President under CEO and Chairman Michael Eisner. Iger succeeded Eisner as CEO in September 2005. Under Iger, Disney broadened its international market presence. It acquired Pixar for $7.4 billion in 2006, Marvel Entertainment for $4 billion in 2009 and launched the Walt Disney Theme parks in Shanghai and Hongkong. Iger also reinvigorated the Disney Animation Studios and increased the company's market capitalization value to $163 billion from $48.4 billion in just 11 years. Under Iger, Disney featured in Forbes' "World's Most Reputable Companies" from 2006-2015 among several other titles. In October 2017, Iger formally announced his decision to step down as Disney CEO in 2019.
Personal Life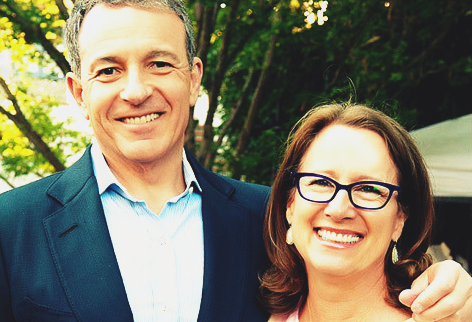 Iger, who has been married twice, was married to Kathleen Susan Iger. The couple have two children together daughters named Kathleen (Kate) Pamela and Amanda Iger. The couple divorced in 1994.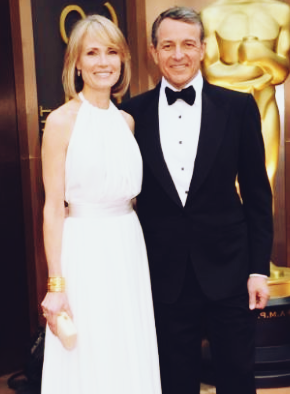 Iger the married American journalist and former model Willow Bay in 1995 in a Jewish and Roman-Catholic interfaith ceremony held in Bridgehampton, New York. The couple are parents to two sons, Robert Maxwell and William Iger.
In December 2016 Iger was named on the Strategic and Policy Forum of President-elect Donald Trump's advisory council. However, he resigned in June 2017 after Trump's withdrawal of US from the Paris Climate agreement. Iger, who formerly identified as a Democrat switched his party registration to independent in 2016.
Bob Iger – Salary and Net worth
Iger draws an annual salary of approximately $43.9 Million. He has an estimated net worth of approximately of $100 Million.
Sponsored link