Betsy DeVos is  the Secretary of Education, in the Donald Trump administration, having assumed the post on February 7, 2017.  She is also a businesswoman, social worker, and a philanthropist. She is also recognized for the assets, which range in billions. She has been able to earn this massive amount of wealth partially because of her inheritance and also because of her keen sense of running a successful business.
She is also known for taking the initiative in the voucher programs and school choice programs. She has strong ties with the Reformed Christian communities. Apart from these activities, she has played a significant role in the government that has been formed in the United States of America.
Early Life and Education
Betsy DeVos was born in the state of Michigan. Her birth name was Elisabeth Prince. She was born on the 8th of January, in the year 1958. She spent her childhood days in the city of Holland, also located in Michigan. Her parents Elsa Prince (mother) and Edgar Prince (father) gave her a lavish upbringing as her father was a wealthy industrialist, who was the founder and owner of Prince Corporation. DeVos also has a brother, Erik Prince, who is the owner of the Blackwater USA. This company is associated with providing security services.
Sponsored link
Holland Christian High School is where she gained an education in the early days of her life. She pursued graduate from the Calvin College, which is located in the Grand Rapids, in the state of Michigan. She graduated with prestigious BA degrees in political science and business administrations. She was also involved in the college politics.
Betsy DeVos – Husband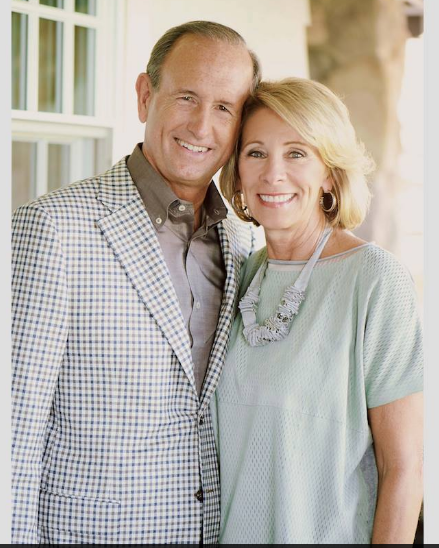 DeVos was married to Dick DeVos, in 1980, who is the son of Amway magnet, Richard DeVos. Betsy DeVos is the proud mother of 4 children.
Career
Apart from making a name in the business sectors, DeVos has been famous for her inclination towards politics since her college days. DeVos, along with her husband, was a part of the Windquest Group. They also invested a massive amount of money in a business that used the power of the wind for energy production. The company was named Energetx Composites. They also invested in Cascade Engineering. They were also associated with a Broadway production called "Scandalous: The Life and Trials of Aimee Semple McPherson."
Sponsored link
DeVos is a Republican Party member and has contributed for school voucher programs, school choice and charter schools. She was a chairwoman for the  Michigan Republican Party from 1996 to 2000; she was re-elected for this position three years later as well. She also served as chairwoman for Acton Institute and Alliance for School Choice.   On November 23, 2016,  it was announced that the president elect Donald Trump would nominate DeVos as the secretary of education.  Though the nominatoin met with stiff opposition from democrats, she was  confirmed on February 7, 2017 as the 11th secretary of education for the United States, by a 51-50 margin through the senate.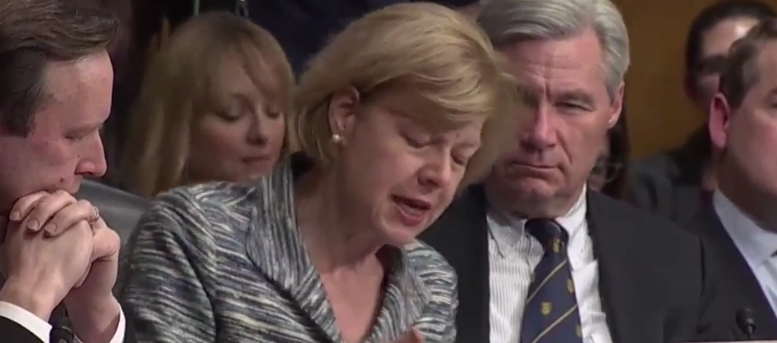 Trivia
As a part of their non-profit works, the foundation that is formed by DeVos and her husband Dick is worth a mention. It was founded in the year 1989. The organization operates in the fields of community, leadership, education, justice, and arts.
Former President of the USA, George W. Bush appointed Betsy DeVos as the head of the Kennedy Center for the Performing Arts in the year 2004. Her office lasted till 2010. The DeVos family denoted a whopping $22.5 million to continue the works on developing art and its management. They also give various kinds of scholarships.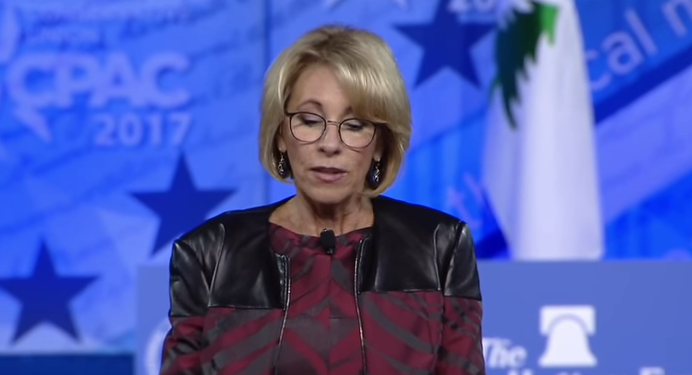 Betsy DeVos – Salary and Net Worth
Betsy DeVos apparently owns a whopping $5.1 billion. As per executive schedule Level 1, as a secretary of education, Betsy DeVos annual salary is $207,800. But she voluntarily stated in January 2017 that she wanted her salary to be just $1.
Sponsored link