Andrew Roane "Andy" Dick is a renowned American comedian, and film, TV and voice-over actor. Dick is also a film and television producer and a musician. Dick is best known for his comedic and eccentric roles and his controversial and outlandish behavior. He has also served on the panel of several Comedy Central Roasts and gained immense popularity for the parody and spoof show 'The Andy Dick Show' that aired on MTV for three seasons from 2001 to 2003.
Dick began his career as a comedian in 1992, featuring on 'The Ben Stiller Show' which was a short-lived sketch-comedy show. He gained further prominence after appearing on the NBC show 'NewsRadio' that aired from 1995-1999 and for appearing as Owen Kronsky on the ABC show 'Less Than Perfect'. Dick has also featured in cameos in several films and served as a guest actor on several TV shows. He is also a renowned voice-over actor.
Early Life and Education
Dick was born on 21 December 1965 in Charleston, South Carolina. He is the adopted son of Presbyterian parents Sue and U.S. Navy Veteran Allen Dick. Dick has a brother named Jeff. As of result of the nature of his father's job, Dick was raised in Connecticut, Georgia, Pennsylvania, and New York, and spent some time in Yugoslavia before the family settled in Chicago in 1979.
Sponsored link
Dick attended and graduated from the Lannister High School in 1983, Georgia where he acted in several theatre productions and became homecoming King during his senior year. He then enrolled into Joliet West High School and graduated in 1984. Soon after graduation, Dick joined the Chicago based improvisational comedy enterprise 'The Second City' while also attending Columbia College. He also took improv comedy lesson at iO Theater.
Career Rise
Dick began his career as a comedian appearing in the sketch comedy show 'The Ben Stiller show' in 1992. He portrayed "Donnie the CBS Page Who Likes to Suck Up" on David Letterman's CBS show in 1993. He also appeared in TV shows like 'The Nanny', 'Get Smart' and 'Go Fish'. Dick has starred on several sitcoms as a series regular with the most notable ones being Matthew Brock on NBC's 'NewsRadio', and Owen Kronsky on ABC's 'Less than Perfect'. He developed 'The Andy Dick Show' for MTV in 2001 in which he spoofed and parodied reality, TV shows and films.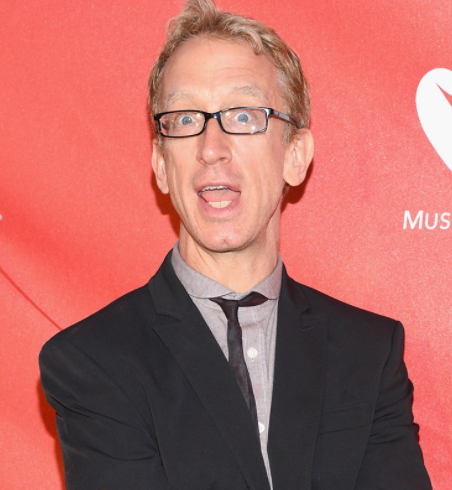 In addition to TV, Dick has done a lot of film and voice over work. He has appeared in films such as 'Bongwater', 'Inspector Gadget', 'Dude, Where's My Car?', 'Road Trip', 'Zoolander', etc. He featured in the 2002 music video "Envy" by the band 'Ash' and in the 2005 documentary 'The Aristocrats'. He debuted as a director in 2006 with the movie 'Danny Roane: First Time Director'. Furthermore, Dick has lent his voice to the characters of the villain Nuka in 'The Lion King II: Simba's Pride', Boingo in 'Hoodwinked!' etc. He served as the host of the radio show 'The Shit Show'. He is also the lead singer of 'Andy Dick and the Bitches of the Century', a comedy band her formed.
Sponsored link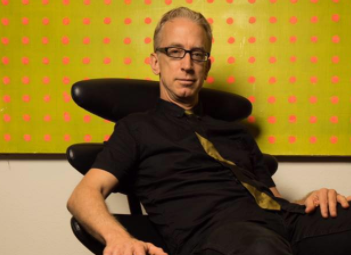 Wife and Girlfriends

Dick married Ivone Kowalczyk in 1986. The couple became parents to a son named Lucas in 1988 and divorced in 1990. Dick was then involved in a romantic relationship with Lena Sved with whom he fathered two children, a daughter named Meg and a son named Jacob. Dick came out as bis**ual in an interview with 'The Washington Post' in 2006.  He was  also known to be in a relationship with Wendy Maddix and Jennifer Gimenez.
Controversies
Dick has battled alcohol and drug abuse for several years, even checking into rehab facilities almost 20 times. In November 2017, Dick courted controversy when several women came forward to allege se*ual misconduct on his part. Dick has confessed to licking women on the face after kissing them, claiming it was "just my thing" but denied accusations like groping and making se*ual propositions. Dick was fired from the film 'Raising Buchanan' following the controversy.
Andy Dick – Net Worth
Dick has an estimated net worth of approximately $3 Million
Sponsored link