Alexander Trebek is a Canadian born Television Host who is most famous as the host of the "Jeopardy" game show since 1984. Other game show credits include 'The Wizard of Odds', 'Classic Concentration', 'Battlestars', 'Double Dare' and 'To Tell the Truth'.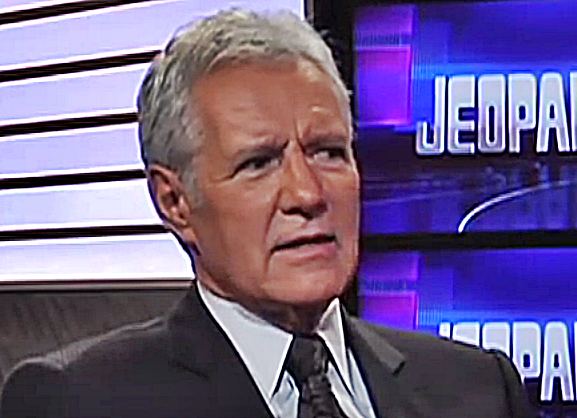 Early life and education
Alexander Trebek was born on July 22, 1940 in Sudbury, Ontario in Canada. His father was a chef who emigrated from Ukraine and his mother was a French speaking Canadian.
Sponsored link
He graduated from Lisgar Collegiate Institute in 1957 and earned a Degree in Philosophy in 1961 from the University of Ottawa. While in university he was a member of the English Debating Society. In the same year he began his broadcasting career in the CBC as a news and sportscaster.
Career
As a show host, he started on the Canadian music program, Music Hop in 1963. Until 1973, he was involved Canadian productions, wherein subsequently he was hired for the NBC game show "The Wizard of Odds". Other game shows hosted by him included NBC's "High Rollers" and CBS's "Double Dare"
What followed were a series of shows which had the dubious distinction of being cancelled under unfortunate circumstances. In 1981, Trebek began to host Battlestars for NBC, which was cancelled after only six months on the air. After this was the show Pitfall, which was also cancelled after the production company went bankrupt.
It was in 1984 that Trebek's fortunes took a turn for the better. His hosting of the revived jeopardy program sparked a return to form and the show has been screening ever since.
He has done other shows while hosting jeopardy. In 1987, he hosted the day time show Classic Concentration for NBC. This lasted until 1991 when Classic Concentration aired its last episode. This was the same year wherein Trebek made the record for being the first person to host three American game shows at the same time, with the third show being NBC's Tell the Truth, filling in for that show's host Lynn Swann until that series end in the same year.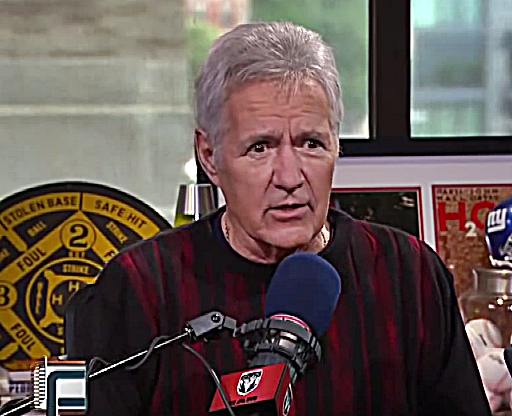 Sponsored link
Alex Trebek – Wife
Trebek became a naturalized American citizen in the year 1998. Before that, in 1974, he had married Elaine Callei. The couple had no children and eventually divorced in 1981. Trebek remarried in 1990, this time to Jean Currivan with whom he has two children.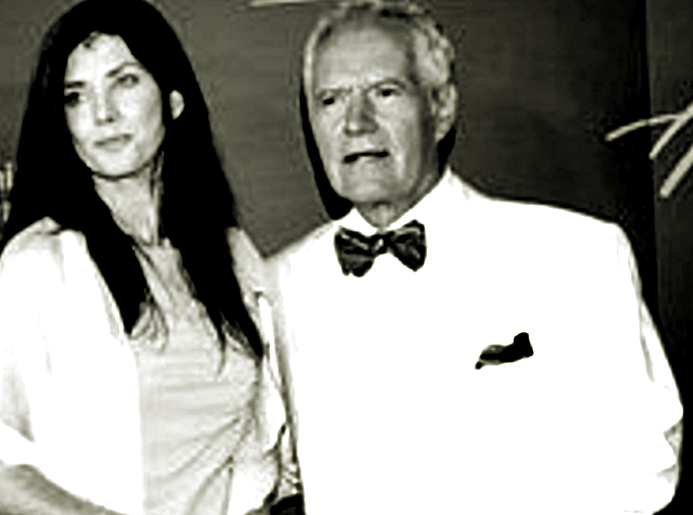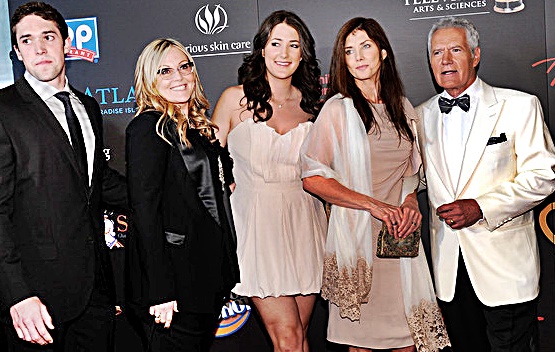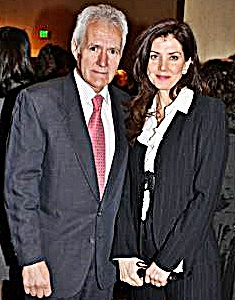 Trivia
For the 1996 Olympics, he ran the Olympic Torch during the Florida leg of its journey.
He has guest starred and cameoed in other shows and promotional spots including the commercials of Colonial Penn Life Insurance , How I met your Mother, Hot in Cleveland and also The Colbert Report.
He is famous for his moustache which he had kept for almost three decades.
He has been awarded Five Outstanding Game Show Host Emmy Awards.
He has a star each on both Hollywood and Canadian Walk of Fame.
Lifetime Achievement Award Holder of the Daytime Emmy Awards, 2011.
He is  a Guinness World Record Holder of most gameshow episodes of the same programe as of June 13 2014 for hosting 6,829 episodes of jeopardy!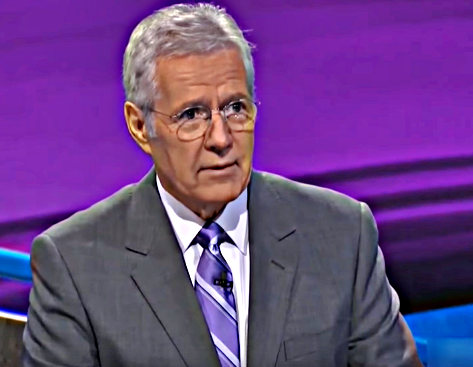 Alex Trebek – Salary and Net Worth 
Alexander Trebek has a net worth estimated to be around $50 million with annual earnings of $10 million.
Sponsored link