Kathie Lee Gifford/Kathryn Lee Gifford is an American TV host, songwriter, singer, actress, and comedian. She is most popular as the co-host of the talk show "Live! with Regis and Kathie Lee." played on  WABC-TV.  She was nominated for 11 Daytime Emmy awards and won her first one in 2010 as a team member of the Today show.
Early Life
Gifford was born in Paris, France on August 16 1953 as Kathryn Lee Epstein to Aaron Epstein, a former US Navy Chief Petty Officer and musician, and singer Joan Epstein. At the time of Kathie's birth, her father was stationed in France. After returning to the US, the family settled in Bowie, Maryland.
Gifford went to Bowie High School where she performed as a singer in a folk group called Pennsylvania Next Right. She then studied music and drama at Oral Roberts University located in Tulsa, Oklahoma.
Gifford had a Jewish upbringing. But at age 12 she converted to born-again Christian after watching the movie 'The Restless Ones' produced by Billy Graham.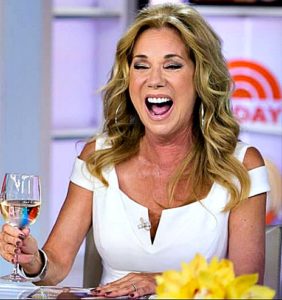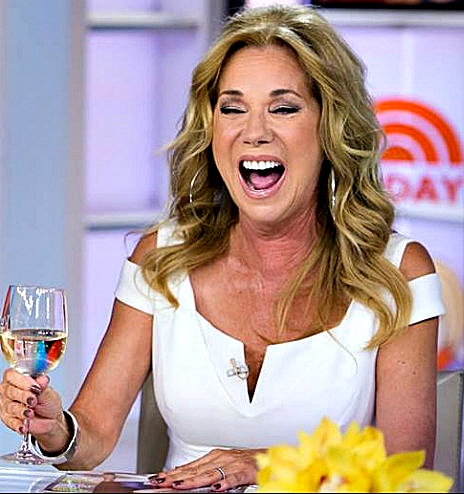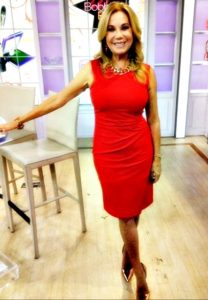 Sponsored link
Career
In the early 70s, Kathie worked a summer as Anita Bryant's live-in babysitter/secretary in Anita's Miami home.
Gifford's career began after she got the role of Tom Kennedy's sidekick and vocalist/singer on the game show called "Name That Tune." She was on the program from 1974 to 78. In 1978, she worked as the cast on a show called "Hee Haw spinoff, Hee Haw Honeys." From 1984, she began appearing in TV commercials for Carnival Cruise Lines.
In June 1985, Kathie replaced Ann Abernathy and became co-host of the WABC-TV show called The Morning Show with Regis Philbin. The show began broadcasting nationally in 1988 as 'Live! with Regis and Kathie Lee.' Gifford co-hosted the show for 15 consecutive years till 2000. This show got her national recognition and popularity.
In the late 1990s, Kathie started working as a writer and contributor to musical numbers, etc., in musical theatre. After leaving the talk show in 2000, she made guest appearances in many TV series and movies. She also released several CD albums independently.
Gifford began working as a special correspondent in September 2005 for 'The Insider.' She left it in 2008 after she was offered a co-host slot on the 4th hour of Today with Hoda Kotb. Kathie is also a contributor correspondent for NBC News and sometimes appears during the first 3 hours of the show 'Today.'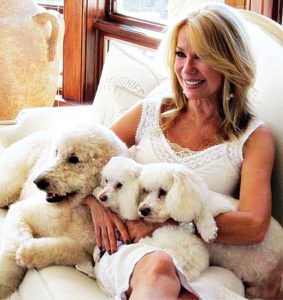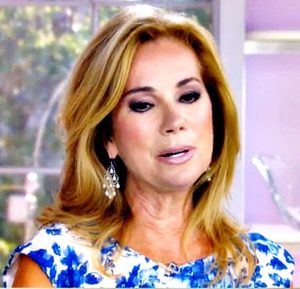 Sponsored link
Kathie Lee Gifford – Husband
Kathie Lee Gifford has had 2 marriages.

She married arranger/Christian composer/publisher/producer Paul Johnson in 1976 and divorced him 1983.
She married sports commentator Frank Gifford in 1986 and they remained married till Frank's death in 2015. The couple has two children Cody and Cassidy.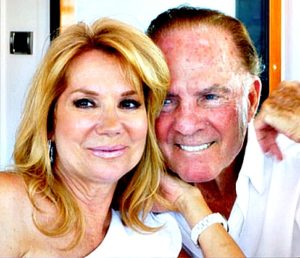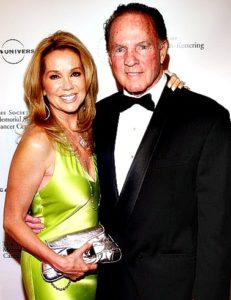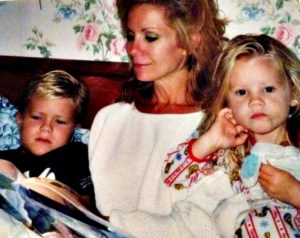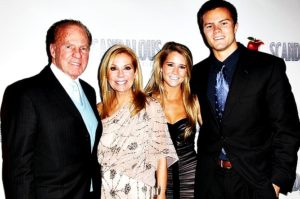 Controversies
Kathie was embroiled in a controversy in 1996 after she was accused of using child labor in sweatshops for making apparels for her Kathie Lee line. She then worked with Federal lawmakers and authorities to protect children from such sweatshops.
Kathie Lee Gifford – House
Gifford's Connecticut home is a Spanish Revival style mansion with red roof tiles and white stucco. Amenities and luxuries include a pool, large garage, tennis court, and a beautiful lawn. She along with the kids is in recipient of $10 million worth property in Connecticut, Florida and assets in cash.




Kathie Lee Gifford – Salary and Net Worth
The prolific anchor draws a salary of $2 million. Kathie Lee's net worth is $20 million.
Sponsored link