Kate Bolduan is a popular American journalist and news anchor, she co-anchors 'At This Hour with Berman and Bolduan' with John Berman. She is also the anchor of  'State of the Race with Kate Bolduan' at weekdays on CNN International.
Bolduan also co-anchored shows like New Day with Michaela Pereira and Chris Cuomo. She was also a part of the show 'The Situation Room' with Wolf Blitzer.  Most of the content presented by Bolduan features around breaking news, live reports and feature-based news.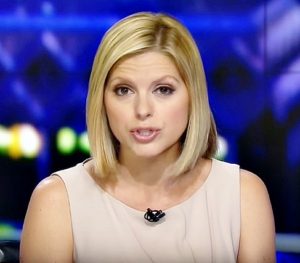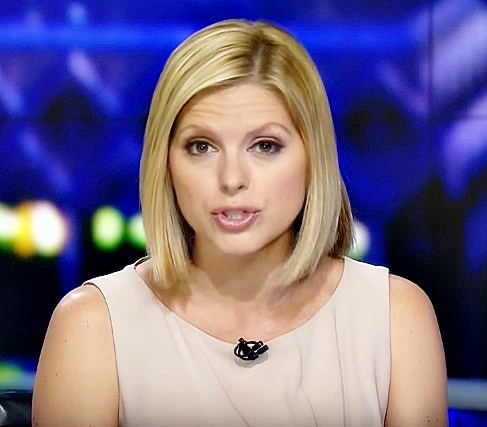 Sponsored link
Early life
Kate is the third child of Dr. Nadine and Jeffrey Bolduan. She attended Goshen High School and later she did her graduation in journalism from George Washington University in the year of 2005. During her university days, Kate used to also dabble in women's volleyball and theater.
Before joining CNN, she was the general assignment reporter and worked for the WTVD TV in North Carolina. Kate started her television career as a role of production assistant for NBC News and MSNBC. She was previously involved with NBC News, Dateline NBC, MSNBC and NBC Nightly News.
Career achievements
It was in CNN network where Kate's career began to flourish and she found the exact charm of being a journalist. At first Kate was garnered with the responsibilities of delivering breaking news and featuring reports for CNN Newsource. In 2008, she covered the President Election of USA and covered the entire States. The other story which Kate covered was the bridge collapse of Minneapolis, armed robbery case of O. J. Simpson etc.
Kate also worked as the co-anchor of The Situation Room with Wolf Blitzer. It was the evening newscast from Washington DC's network and it provided political headlines, breaking news and current events. After that, she anchored the CNN morning television show New Day, which was inaugurated in the replacement of the show Starting Point, previously anchored by Soledad O'Brien. In 2016, Kate was named the anchor of CNN International and covered USA Presidential race.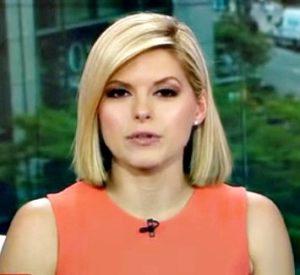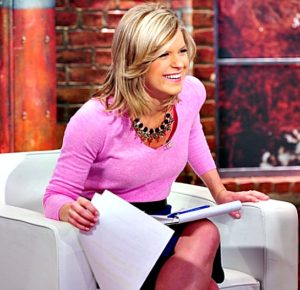 Sponsored link
Kate Bolduan – crying incident
 Known to be a reporter and anchor who has a penchant for tough questions and being emphatic at the same time, Kate Bolduan broke down and began to cry while reporting on the 5-year old Syrian child Omran Daqneesh. As the pictures of the child sitting in the ambulance with blood and mud all over him, Bolduan choked up while talking about how Omran and his family were pulled out of the rubble, which was once their house. Her voice cracked while she reported the news and in the end composed herself with, "This is Omran. He's alive. We wanted you to know."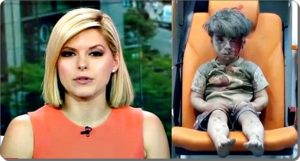 Husband
In 2010, Kate got married to Michael Gershenson and the couple used to live in Washington DC. In 2013, they had to move to New York because Kate got the opportunity to conduct the morning show in CNN. In the first half of 2014, she announced in her show that she is going to have a child.  In September 2014, she gave birth to a girl child named Eve Gershenson. Currently Kate resides in New York with her daughter and husband.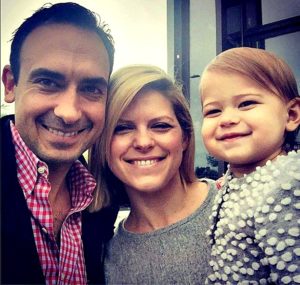 Kate Bolduan – Salary and Net Worth
With her association with many channels and programs, Kate Bolduan has considerable amount of experience in the field. It is believed that her salary is $200,000, while her net worth is $3 million.
Sponsored link