Judith Susan Sheindlin better known as Judge Judy is a television personality, an American lawyer, and judge. She is an author too. Sheindlin was born 21 October 1942 in Brooklyn, New York. Since 1989, she has been presiding her own reality courtroom series that is named after her, Judge Judy reality show. It's an award winning reality series. Sheindlin passed the bar examination for New York in 1965 before she became a prosecutor handling the family court system. She was appointed by Mayor Ed Koch in 1982 as a judge where she first started in criminal court before she became the supervising family court judge in Manhattan in 1986.
Sheindlin is the longest arbitrator in area of courtroom programming and in early September 2015, she will be celebrating her 20th anniversary since she founded the Judge Judy reality courtroom television series.
Judith Susan Sheindlin- education
Sheindlin took her high school studies at James Madison High School in Brooklyn. She later joined American University in Washington, D.C graduating with a Bachelor of Arts degree and a major in government. Sheindlin joined the Washington College of Law at American University being the only woman in the class of close to 126 students. She earned herself a Jury Doctorate in 1965 after finishing her education at New York Law School.
Sponsored link
Judge Judy – court TV series
Her no-nonsense attitude got the attention of New York Mayor, Ed Koch something that led to her being appointed as a criminal court judge. She served that position for four years and was promoted to become Supervising Judge in the family courts of Manhattan division. Sheindlin was known to be a tough judge. This earned her a lot of reputation but she often disagrees the label describing her as harsh or tough judge.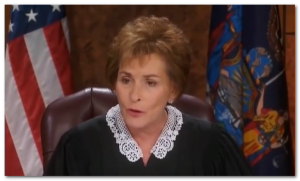 In 1993, she was the subject of discussion when she featured in a Los Angeles Times article that profiled her as women who was determined in making the court system to work for common good. All this was due to her outspoken reputation. She also featured in the program 60 Minutes of CBS thus bringing her national recognition. This also led her to write her first book entitled Don't Pee on My Leg and Tell Me It's Raining, which was published in 1996.
In the same year (1996), she retired as family court judge where she had heard over 20,000 cases. Despite her retirement, Sheindlin received a huge public attention. After featuring in the 60 Minutes special in 1993 and following the first book she authored, Don't Pee on My Leg and Tell Me It's Raining, she was approached to star in a reality courtroom series that featured real cases with real rulings.
Sheindlin accepted the offer. The show debuted on 16 September 1996. Sheindlin says that the primary goal of her show is to try to motivate people to do the right thing. Judge Judy show has remained the number one ranking court show with over 10 million viewers daily. In 2009 and 2010 television season, it is believed that Judge Judy beat The Oprah Winfrey Show by having more daytime viewers. It has remained as the highest rated daytime television show.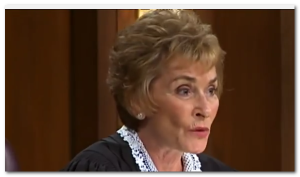 Sponsored link
Judith Susan Sheindlin- Net worth and Salary
In mid 2012, it was reported that Sheindlin was the most paid television personality who made way over $123,000 from her episode the Judge Judy. This equates to $45 million annual salary when calculated based on the number of days she tapes the show. In 2013, she was again reported as the most paid TV star commanding over $47 million in a year from her show. This translates to about $900,000 in a workday. She has a net worth of about $250 million.
Judge Judy – Husband and Children
Judy Sheindlin married Ronald Levy, a juvenile court prosecutor in 1964. They divorced in 1976. Sheindlin has two children from her first husband. Then she dated and married Judge Gerard Sheindlin in 1977. The couple have 3 children. Though they divorced in 1990, they remarried the following year. Judge Judy has twelve grandchildren.
Judge Judy – House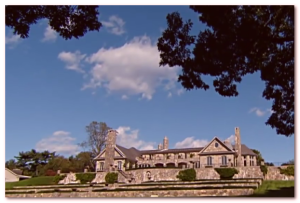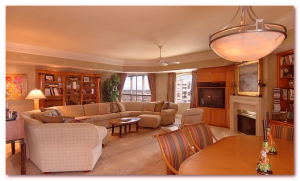 Judge Judy owns a beautiful condo complex at Montage Beverly Hills, California valued at $11 million. This mansion covers 5000 square feet and has 3.5 bathrooms, 7 balconies and an underground garage with four parking areas.
She also owns homes in New York, Wyoming, Naples and Connecticut.
Judy Judy – Yacht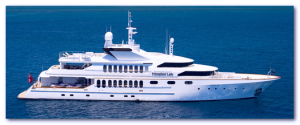 Judy Sheindlin has a luxurious yacht known as the Triumphant Lady. The 152 long yacht has 5 cabins, good enough to house 14 guests.
Sponsored link