Jonathan Dwight "Jon" Jones better known as Jon Jones is one of the greatest fighters of all time. He  is well known for his mixed martial fighting style. In March 2011, Jon became the youngest champion in the Ultimate Fighting Championship's history by winning the title; he was only 23 at that time. For many years, he was retained at the No.1 spot by various sections of media. He was also ranked as the #1 pound-for-pound fighter in the world by several publications. Jon got involved in felony hit and run case in April 2015 which cost him his title. His arrest was not taken lightly and he was removed from the official rankings.
Early life and background
This eminent fighter was born on July 19, 1987 in Rochester, New York. His father is a preacher at the Pentecostal church in Endicott, New York. And his mother is a nurse. Jon has two brothers named Arthur and Chandler and a late sister named Carmen. He and his entire family are known to be guided by their religion. Jon dropped out of college to pursue his MMA career.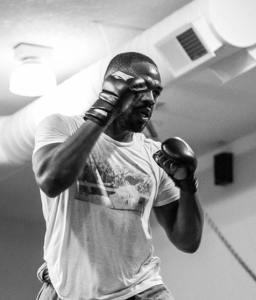 Sponsored link
Career Achievements
He was recognized as a state champion and stand-out high school wrestler while studying in Union-Endicott High School in New York. Inspired by his father who was a wrestler, he managed a 2005 state wrestling championship as a senior. Jones also played football as a defensive lineman. While studying in the lowa CENTRAL Community College, he achieved a national JUCO championship. Jon had to quit his studies at Morrisville State College in order support his girlfriend pregnant Jessie. Financial obligations led him to step into the Bomb Squad training facility with the purpose of being a MMA fighter. Jon won his first MMA fight over Brad Bernard by TKO on 12th April, 2008. After achieving the fame, he was picked up by the UFC. He won his introductory fight over Andre Gusamo at UFC 87.
Sponsored link
On April 28 2015, Jon was stripped of his title and deferred from the UFC in connection with a hit-and-run incident that he was engaged in.
In October, 2015, the UFC declared that Jones had been rehired to the active roster, almost six months after the suspension.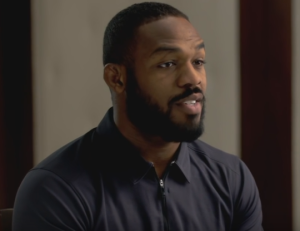 Relationship and personal life
Jones and his fiancée Jessie have three daughters named Leah, Carmen Nicole Jones and Olivia Haven.
In August 2012, as the first mixed martial artist he was sponsored by Nike on an international scale. The 1.93 meter tall professional fighter was also entitled as the first MMA fighter to represent Gatorade and MuscleTech.
Jon Jones – Fight Record
According to March 2016, here are his stats
Total   –  22
Wins  –   21
By knockout –    9
By submission  –   6
By decision –    6
Losses  –   1
Controversies
On April 27, 2015, Jon ended up behind the bars for a hit-and-run incident in Albuquerque, New Mexico. He was blamed to have run a red light and crashed his car in an accident engaging two other vehicles. Jon not only fled from the scene but also left behind an injured pregnant woman.  In September 2015, he was found to be guilty and was sentenced to up to 18 months of superintended trial period.
Jon Jones – Net Worth
Jon Jones is known to possess an approximated net worth of $10 million.
 House
He stays in Ithaca New York where he obtained a house in March 2012. Along with a price tag of $644,500, this house has  four bedrooms and four bathrooms including whirlpool tub in the master bedroom, fireplace in the living room, gourmet kitchen and three-car garage.
Sponsored link