Joe Scarborough is the co-host of the popular MSNBC show 'Morning Joe'. Joe is also an author, radio host, a lawyer and he was also engaged with the 'U.S House of Representatives' as a Republican from 1995 to 2001. According to New York City Mayor Joe's unbiased speaking and love for the Country earned him a spot in the 'TIME 100' list of most influential people in 2011.
Early life and background
On 9th April 1963, Charles Joseph Scarborough was born to George Francis Scarborough and his wife Mary Joanna Clark. Joe grew up with his two siblings in Atlanta, Georgia. From an early age Joe was drawn towards music, he wrote many songs and produced many CD's along with his band 'Dixon Mill'. Joe completed his education from Alabama University. He is also having a degree of Law from Florida College of Law 1990.
Career highlights
Joe's political career started with winning the Republican Party primary for 'Florida's 1st Congressional district'. This win created a massive ripple throughout the city, as this made Joe the first Republican to denote this part of Florida since reconstruction. Joe created a massive impact and defeated the Democratic candidate with 61% vote.
Sponsored link
Joe's tenure as a member of Congress was quite long, he was engaged with the party from 1995 to 2001. While in politics, Joe was an active member of 'the judiciary', 'oversight' and 'armed services'. Later on Joe became the Political Director of the incoming legislators.
Joe declared his intention to take a leave from Politics and spend more time with his children.
As a lawyer Joe's most high profile case was when he anti-abortionist Michael F. Griffin and made several court appearances on behalf of him. After sometime, he pulled himself out of the case saying "There was no way in hell I could sit in at a civil trial, let alone a capital trial". However, Joe extended his support and protected Griffin's family from media attention.
Joe hosted a primetime news show 'Scarborough Country'. Later on MSNBC offered him to co-host 'Morning Joe' with Mika Brzezinski. The show focuses on the in depth analysis of the day's biggest stories and covers interviews with top newsmakers. This show became extremely popular and was given the number spot in 2008 'New York Times' countdown.
Even after pulling out of politics, Joe still supported the Republican. In 2010, he donated $4,000 to Republican candidate and was immediately suspended for 2 days for not taking approval for the same.
Joe has not only been in politics and television, but he has also authored the NY times bestselling book 'The Last best Hope : Restoring Conservatism and America's Promise'.
In his television career Joe surprised everyone by using the F word live on air.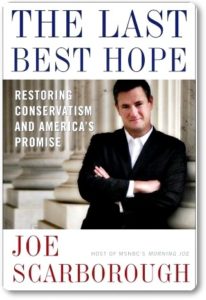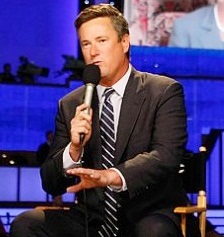 Sponsored link
Controversy
Recently, the 1.93 meter tall Scarborough got involved in the Melania Trump plagiarism case and commented on the same. According to Joe. Trump should hire some professional people rather than relying on his family for this sort of big events. Joe turned to his twitter handle to express his view on this matter. He tweeted "Nobody in this family has ever run a political campaign before… time to bring on pros"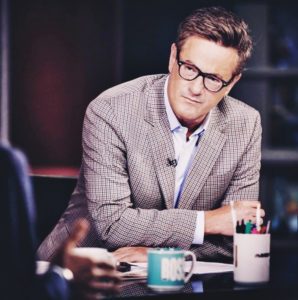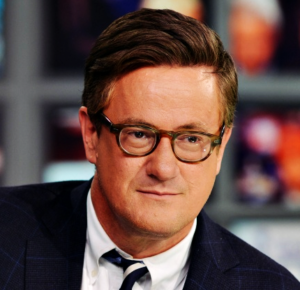 Joe Scarborough – Wife and Children                                                      
Joe's first two marriages ended abruptly. According to sources, Joe and his co-host Mika Brzezinski may marry soon.  While Joe divorced his second wife in 2013, Mika who was 49 (as on 2016) divorced husband Jim Hoffer after a marriage of 23 years. Mika has two teenage daughters from her previous marriage.
Joe is blessed with two sons from his first marriage with college sweetheart Melania and two sons from his second marriage with Susan Warren.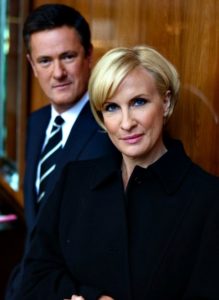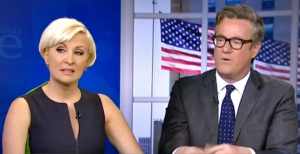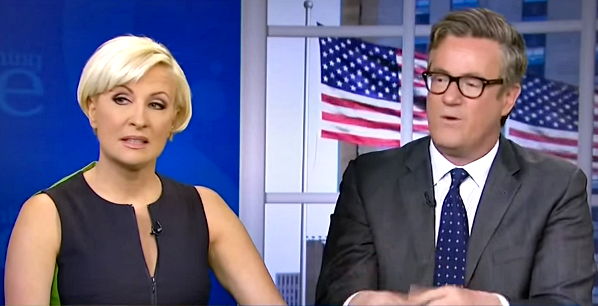 Joe Scarborough – Salary and Net Worth
Joe is reported to earn $6 million per year. This man is having an approximated net worth of $18 million.
Sponsored link