Jimmy Fallon is a well-known American comedian. Fallon is also a host, singer, mimic, producer, actor and singer. Fallon is one of them who dropped out of college to chase his dream of becoming comedian. Fallon's talent helped him to bag his dream in NBC, he was selected to join as a cast member of 'Saturday Night Live'.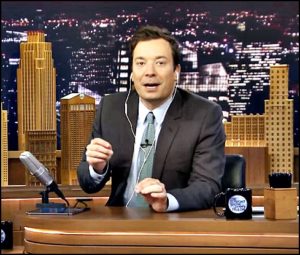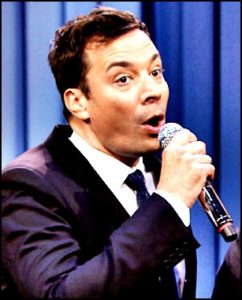 Sponsored link
Early life and background
Fallon was born on September 19, 1974 in New York City. His father James W. Fallon worked as a machine repairman in IBM in N.Y. City. Fallon revealed that his parents Gloria (née Feeley) and James were too overprotective, he and his sister were not allowed to leave home, they were asked to ride bicycles in their backyard.
In the early days, Fallon's passion for comedy kept him up for nights. He went on to attend the College of St.Rose in Albany, but his desire to be a comedian made him quit studies.
Career highlights
Fallon after pursuing full time Comedy in Los Angeles, he shifted to New York in 1990. He auditioned for the famous show 'Saturday Night Live' and bowled over the co-creator and producer of the show Lorne Michaels with his acting. He was immediately recruited to act along with Molly Shannon, Tracy Morgan and Will Ferrell.
Fallon was also seen co-hosting 'Weekend Update' with Tina Fey. The presentation of the duo was widely accepted and loved by the fans.
Fallon's next assignment was with NBC. He was made the host of 'Conan O'Brien's late night talk show' in 2008.  By this time Fallon has already made a name in the industry. His show 'Saturday Night Live' gained popularity. His next assignment was quite challenging, in 2009 'Late Night with Jimmy Fallon' had high expectation from him as a host. He brought in big names like Justin Timberlake and Robert De Niro. Fallon with his charming personality won over the audience eventually.
In 2014, Fallon launched his own show called 'The Tonight Show Starring Jimmy Fallon'. The show turned out to be the most popular late-night TV show since 2015. It pulls in 3.3 million viewers on an average whenever it is broadcast.
It was only obvious that Fallon started getting movie offers. He debuted with a movie called 'Taxi', a remake of a French film.  The movie did not do well in the box office, it was not at all accepted by the audience. He also starred with Drew Barrymore in 'Fever Pitch' a romantic comedy in 2005.
His talent was acknowledged with awards like 'Webby Awards' for 'Life time Achievement' in 2009, 'Primetime Emmy Awards' for 'Outstanding Creative Achievement in Interactive Media – Nonfiction' in 2010, 'People's Choice Awards' for 'Favorite Late Night TV Host' in 2011 and lot more.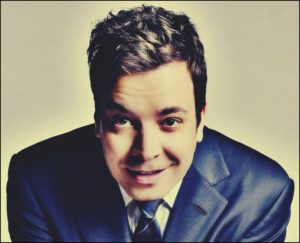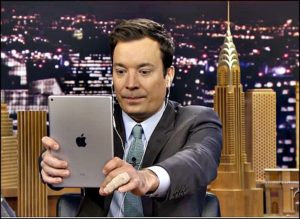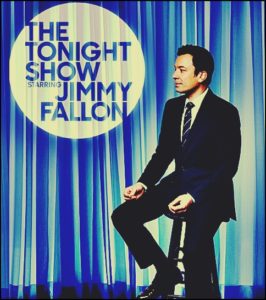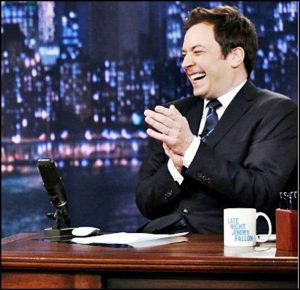 Sponsored link
Wife and Children
The 1.83 meter tall Fallon met his wife Nancy Juvonen, a producer in 2005. They tied the knot on 22nd December 2007 on Necker Island in Caribbean. They were blessed with a daughter, Winnie Rose in 2013. A year later they welcomed their second daughter, Frances Cole on 3rd December.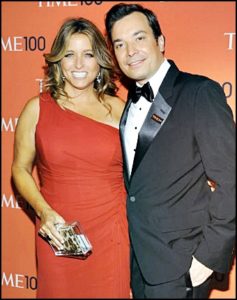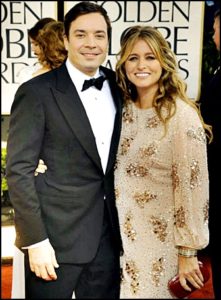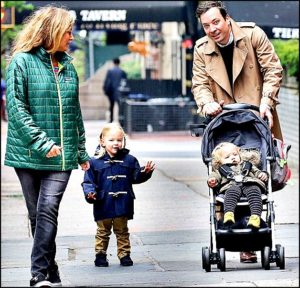 Jimmy Fallon – Salary and Net Worth
Fallon's salary from the 'Tonight Show' is $12 million per year. He is having an approximated net worth of $25 million.
House
 Jimmy Fallon owns 4 apartments and a studio house at 34 Gramercy Park East, Manhattan.  While the value of the homes when they were bought were $1.35 to $1.6 million, the studio apartment which doubles as an office was purchased for $725,500.  The host also owns a huge farmhouse dating back to the 19th century in Sagaponack, The Hamptons.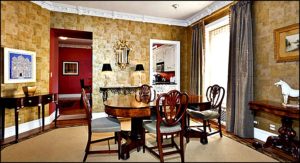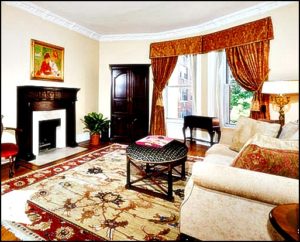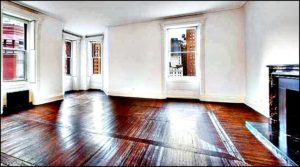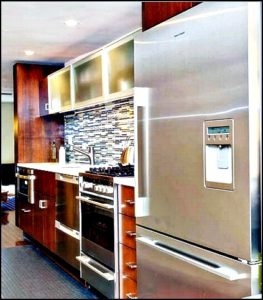 Sponsored link