James Earl "Jimmy" Carter Jr. is a reputed American politician and Democratic Party member who became the 39th President of the United States of America, serving from 1977 to 1981. Carter was the 76th Governor of the state of Georgia and held office from January 1971-1975. Post his term as U.S. President, Carter has continued to remain actively involved in public life and was felicitated with the Nobel Peace Prize in 2002 for his work at his non-profit NGO 'Carter Center' that works towards advancing human rights.
Soon after graduating high school, Carter embarked upon a career in the United States Navy and served as a nuclear submarine, but chose to leave the navy in 1953. He started a career in politics in 1963 serving with the Georgia State Senate, and became the state's governor in 1971. He was nominated as the Presidential candidate of the Democratic Party in 1976 and won the election, defeating Republican candidate and 83th President of USA, Gerald Ford.
Early Life and Education
Carter was born on 1 October, 1924 in Plains, Georgia to local businessman and farmland investor James Earl Carter Sr. and nurse Bessie Lillian Gordy as the couples eldest child. Carter has three younger siblings, a brother named Billy and sisters Gloria and Ruth. As a teenager, Carter planted and sold peanuts on an acre of land provided to him by his father.
Sponsored link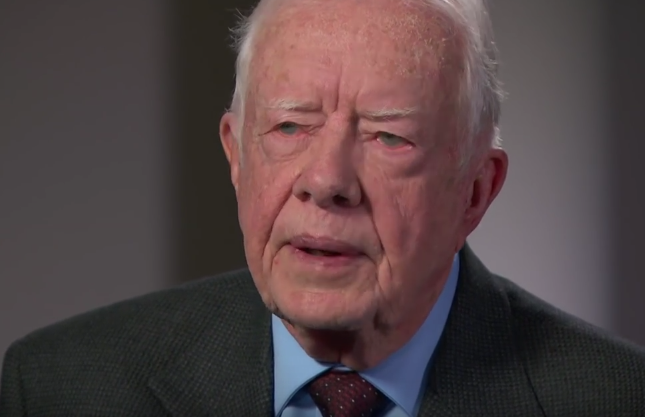 Carter enrolled at the Plains High School in 1937 and played on the school's basketball team. He graduated in 1941. Carter attended Georgia Southwestern College where he studied engineering but transferred to Altanta's Georgia Tech in 1942. Carter fulfilled his life-long dream of attending the U.S. Naval Academy, Annapolis in 1943 and graduated with a Bachelor of Science degree in 1946.
Jimmy Carter – Childhood Pics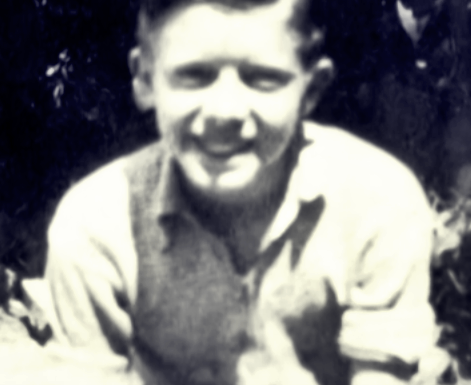 Career Rise
Carter began a career in the navy as an ensign in 1946 and served aboard the USS Pomfret. He later became a junior grade lieutenant in 1949 and served in the navy until 1961, when he decided to leave it after the death of his father in order to take over his family's peanut business. He retired as a lieutenant and won several military awards.  He continued farming in 1963 when he entered politics.
Carter started his political career in 1963, serving in the George State Senate, and became Georgia's governor in 1971, holding the office for its entire term until 1975. He then went on to become the Democratic Party's presidential candidate in 1976 and became the President of The United States of America in 1997, defeating President Gerald Ford, standing for his second term as President.
Jimmy Carter – Young Pictures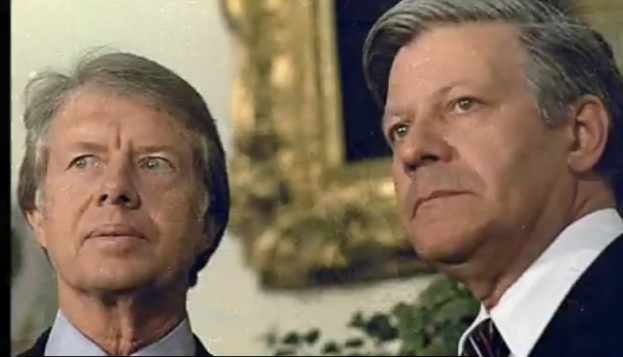 Sponsored link
Presidential Career
During his term as President he established the 'Department of Education' and the 'Department of Energy' as two new departments at the cabinet level, while also establishing the 'National Energy Policy' that worked towards conservation and new technology.  His foreign affairs work includes the Panama Canal Treaty and Camp David Accords. By the time his tenure came to an end, there was crisis in USA owing to the 'Iran hostage crisis' situation. He stood for a second term as president but lost to Republican Ronald Reagan.
Jimmy Carter – Wife and Children
Carter married Rosalynn Smith in July 1946. Together they have three sons; Donnel, Jack and James Carter and a daughter named Amie Carter. The couple are also grandparents to 11 grand-children and great-grandparents to 2 great-grandsons. July 2016, marked the couple's 70th wedding anniversary and they became the  second-longest married Presidential couple in USA after George and Barbara Bush.
Carter's son Jack Carter and grandson Jason Carter also have political careers. He lost all his siblings to Pancreatic Cancer and was himself diagnosed of the disease in his brain and liver in 2015 after which he underwent treatment. He identifies himself as a devout Christian.
Jimmy Carter – Net worth
Carter has an estimated net worth of approximately $7Million.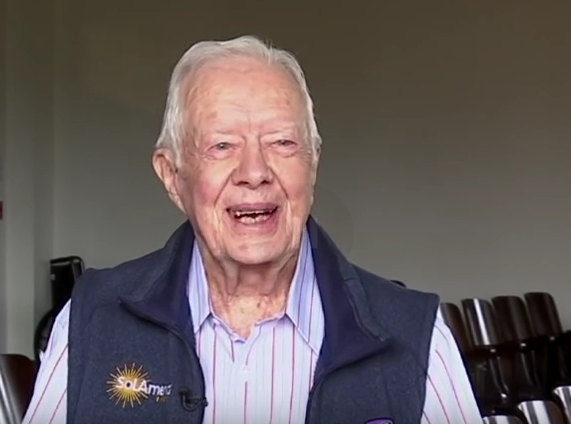 Philanthropy
One of the most loved presidents and leaders in the United States, Jimmy Carter is hailed for his commitment to making the world a better place. Along with his wife, he works relentlessly with his wife Rosalynn, building homes for the deprived in various parts of the world, as a part of Habitat For Humanity Project.
Sponsored link