Jennifer Anne 'Jenna' Lee is an American reporter, journalist, and former co-host of Fox News Channel's show 'Happening Now with Jon Scott.'
Departure from Fox News
On June 2, 2017, Jenna announced on her show that she was voluntarily and immediately leaving FNC to pursue other prospects and assignments, which many have speculated to be the replacement White House Press Secretary in President Trump's administration. Several twitter users tweeted their best wishes to Jenna on her future projects, including Mike Huckabee, former governor of Arkansas, who called her a total professional journalist and a classy young lady.
Early life and Education
Jenna was born on 30th May 1980 in San Francisco, California to former NFL quarterback Bob lee and Janice. Zac Lee, her brother, also played as a professional quarterback.
Sponsored link
Jenna went to the University of California located in Santa Barbara and graduated with a bachelor's degree in global studies and English in 2002. She then enrolled at Columbia University Graduate School of Journalism and graduated in 2005 with an MA degree.
Career
From 2002 to 2004, she worked as a freelance reporter for community newspaper in San Francisco called Marina Times. During her time at Columbia University, Lee had a job at NY1 and was a freelance writer for Forbes.com. Later, she began working full-time for Forbes.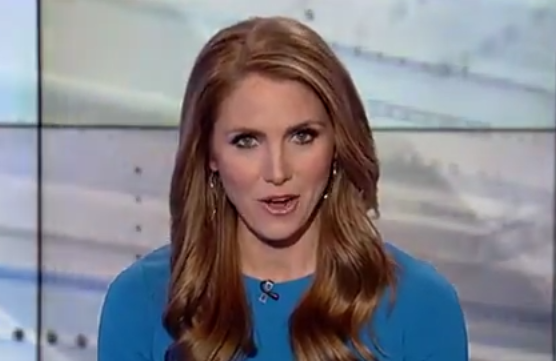 In 2007, Jenna was hired by Fox Business Network where she anchored the show 'Fox Business Morning' with Nicole Petallides. She later became a contributor for the program 'Money for Breakfast' and an anchor for 'Live Morning Edition' which aired on internet-only FoxBusiness.com. In 2009, she became a part of 'Imus in the Morning' show after Money for Breakfast was cancelled.
Sponsored link
In July 2010, Jenna moved from Fox Business Network to FCN and began co-anchoring the show 'Happening Now' with Jon Scott.
Jenna Lee – Husband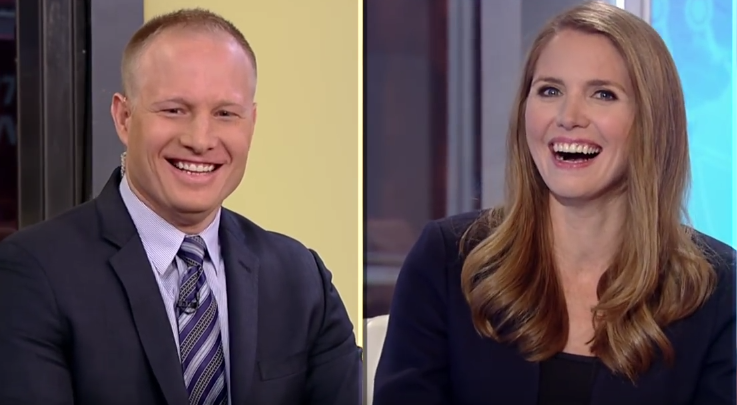 Jenna got married to Lieutenant Commander Leif Babin on 3rd July 2011 at the chapel of the Old Glory Ranch located in Wimberley, Texas. The couple met for the first time in 2008 at a Navy SEAL Warrior Fund dinner held in New York's Waldorf Astoria. They have two children.
Babin is a former Navy SEAL officer and a recipient of a Bronze Star, a Silver Star, and a Purple Heart for his service in 2006 in Anbar Province located in Iraq. American Congressman Brian Babin is his father.
Babin co-wrote the 2015 New York Times Bestseller 'Extreme Ownership: How U.S. Navy SEALS Lead and Win.' Jenna had edited the book's manuscript.
Trivia
Lee played collegiate softball in the 1999 season for University of California Santa Barbara Gauchos. She has been a participant in Olympic distance triathlons and remains active in the sport.
Jenna Lee – Salary and Net Worth
Jenna's net worth is estimated to be around $5 to $5.5 million. Her annual salary at FNC was approximately $1.2 million.
House  
Jenna and Babin live in West Liberty, Ohio. They had bought a house in 2002 for a hefty price-tag of $1.1 million. The family owns 2 cars, a Ford and a BMW.
Sponsored link