Jemele Jaunita Hill is a reputed American sports journalist, news anchor and columnist who gained nationwide recognition for her work at the ESPN network where she has been serving for the past decade. Hill has served in the capacity of an anchor on prominent ESPN shows such as 'Numbers Never Lie', later renamed 'His and Hers', which is also the name of the networks podcast. In February 2017, Hill was appointed as the co-host of another flagship show for ESPN, 'SportsCenter' alongside Michael Smith, who has also served as her co-host on 'His and Her', podcast and TV show.
Hill started her career in journalism in 1997, when she was employed by The Raleigh News & Observer in North Carolina. She then served at The Detroit Free Press as a beat writer for Michigan State and later moved to The Orlando Sentinel, Florida as a general sports writer. Hill began her career at ESPN in 2006 and is one of the most popular sports journalists of the network. She won the inaugural Van McKenzie Cup at the Poynter Media Summit in 2007 and has also been felicitated with a North Carolina Press Association Award and a Michigan Rising Star Alumni Award.
Early Life and Education
Hill was born on 21 December 1975 in Detroit, Michigan, U.S.A. and was raised in Houston, Texas and in Southfield, Detroit. She is the only daughter Denise Dennard and Jerel Brickerson, both of whom are of African American ethnicity. Hill parents separated when she was an infant and she was mostly raised by her mother. Hill's father, who was an aspiring hockey player became addicted to heroin after his hockey career failed to take off.
Sponsored link
Hill studied at the Mumford High School, Detroit from where she graduated and attended the Michigan State University, East Lansing. She earned a Bachelor's Degree in the field of Journalism. Hill developed a passion for writing at a young age. She was a huge fan of the Detroit Free Press and read its Sports section religiously. Hill was also accepted in the Free Press for a high school journalism program at 15.
Career Rise
Hill began journalism career soon as a general assignment sports writer at the News & Observer in Raleigh, North Carolina where she served from 1997 to 1999. Hill was then employed as a sports writer by the Detroit Free Press in 1999. During her tenure at DFP, Hill covered national and international sports events such the NBA Playoffs and the 2004 Summer Olypmics. She resigned from DFP in 2005 and joined the Orlando Sentinel, Florida where she served as a columnist for 1 year until 2006 when she joined ESPN.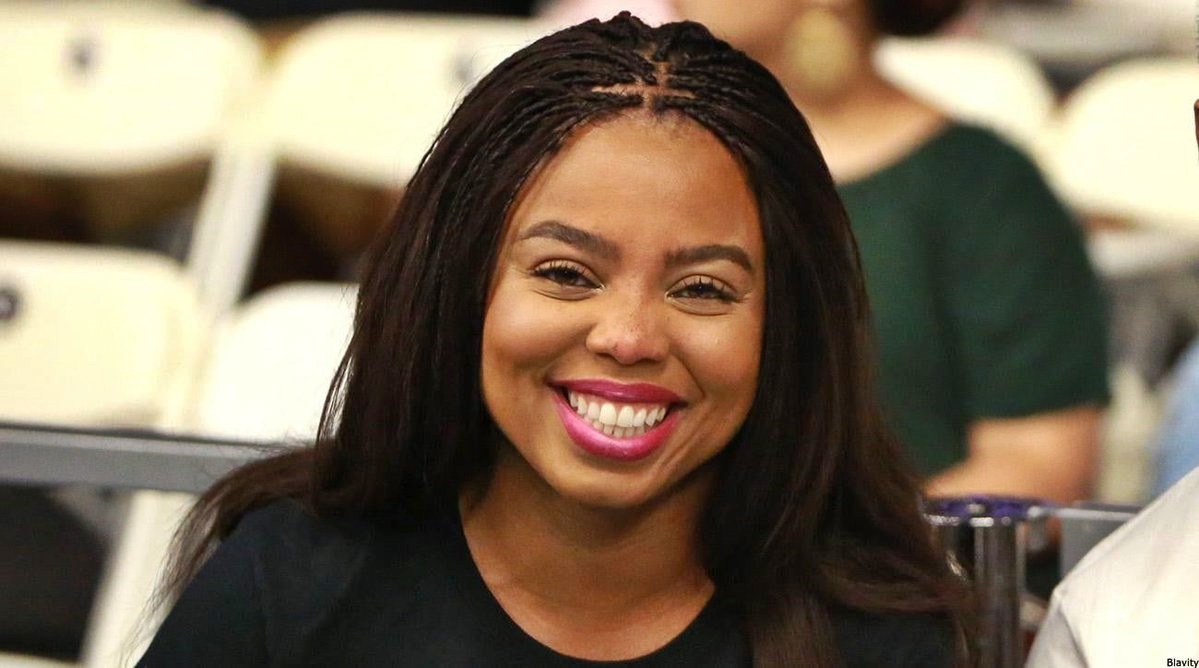 Sponsored link
Hill began her career at ESPN in November 2006 as a national columnist for the website ESPN.com. She also started gaining prominence as a television correspondent and reporter and appeared on shows such as 'Outside the Lines', 'The Sports Reporters' and 'ESPN First Take'. During the college football season of 2012, Hill was made a side-line reporter on Friday Nights alongside Carter Blackburn and Rod Gilmore. In 2011, Hill began hosting the 'His and Hers' podcast along with Michael Smith which became immensely popular. This resulted in Hill being named a co-anchor on ESPN2's 'Numbers Never Lie' alongside Smith in 2013. The show was later given the same name as the duo's popular podcast 'His and Hers' and aired until January 2017. Hill and Smith were once again named as co-hosts together on ESPN's flagship 'SportsCenter' named 'SC6 with Michael and Jemele'.
Personal Life
Hill is dating a man, a fellow Michigan State University alumnus, but has refused to divulge his name. Hill dated actor Idris Elba for 2 years and was also linked to ESPN colleague Ray Lewis. Hill's SportCenter co-anchor Michael Smith calls Hill his work-wife.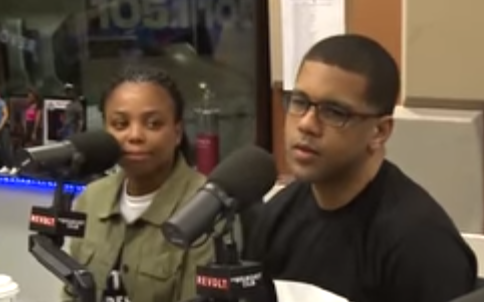 Jemele Hill – Donald Trump Controversy
Hill has been subjected to various controversies. In 2008, during the NBS play-offs, Hill in an article, referenced the Boston Celtics to Adolf Hitler for which ESPN suspended her for one week after she issued an apology. Hill became a subject of a bigger controversy on 12 September 2017, when, through a series of Tweets, Hill called US President Donald Trump "A White Supremacist", adding that this was her opinion and ESPN had no role to play in it. Hill's actions were considered "a fireable offence" by White House press secretary Sarah Huckabee Sanders.
Jemele Hill – Salary and Net Worth
Hill draws $1 Million in salary annually and has an estimated net worth of approximately $4 Million.
Sponsored link