Jeffrey Preston Jorgenson or popularly known as Jeff Bezos is a popular American investor, entrepreneur and philanthropist. He is best known for being the founder and chief executive officer of the world's largest shopping website, Amazon.com. Amazon is the largest ranked online retailer on the World Wide Web.
Apart from that, Jeff is also has his ties with businesses in aerospace and newspapers. He is the owner of the aerospace developer, Blue Origin, which is privately funded. It has done test flights to the space in the year 2015 and the suborbital human spaceflight for commercial purposes will be done by the year 2018.
Bezos gained ownership of The Washington Post in the year 2013. The business investments just don't stop there though because there are a number of other business investments that have been made by the Bezos Expedition.
Sponsored link
Early life and education
Jeff Bezos was born on January 12, 1964 in Albuquerque in New Mexico, United States. He was born to a humble and modest family to Jacklyn Jorgenson and Ted Jorgenson. Bezos always had a inclination towards mechanics. He even dismantled his own crib with the help of a screwdriver when he was a toddler.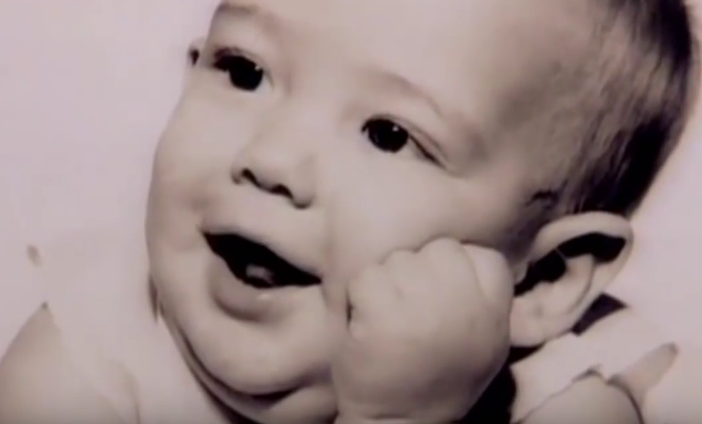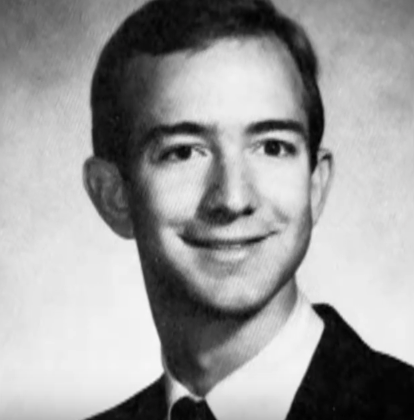 Bezos' mother conceived him when she was in her teens and his parents soon divorced later when he was four years old. His mother later remarried a Cuban immigrant, Miguel Bezos when Jeff was fifteen years old.
Bezos was later legally adopted by Miguel Bezos and he took up his name. The entire family relocated to Houston in Texas where Miguel bagged a job as an engineer for Exxon.
Bezos did his schooling from River Oaks Elementary School which is located in Houston, Texas from the fourth to sixth grade. He was really close to his grandparents and often spent his summers working in his grandfather's farm helping him.
He was very much into science and technology from a very young age and even made an alarm system to keep his siblings out of his room. Bezos completed his high school from Miami Palmetto Senior High School after their entire family moved to Miami, Florida.
Bezos was the graduation valedictorian and even received the National Merit Scholar. He attended Princeton University where he graduated with two Bachelor degrees in Science, one in electrical engineering and the other in computer science. He was also the President of the Students for exploration and Development of space in the Princeton University.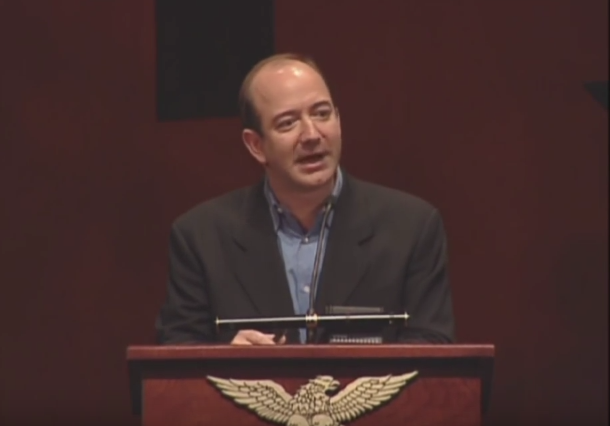 Business career and expansion
Before opening the world's largest online retail store, Amazon, Bezos worked as an employee on Wall Street in the computer science section. He next worked for an international trade company, Fitel. His penultimate venture before Amazon was working for Banker's Trust and then he lastly worked for D.E Shaw and Co.
Jeff Bezos – wife and children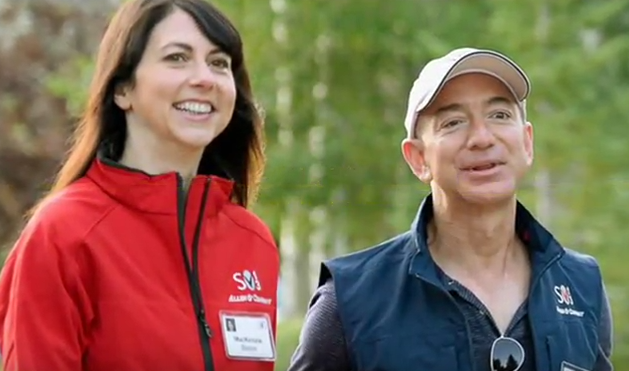 Sponsored link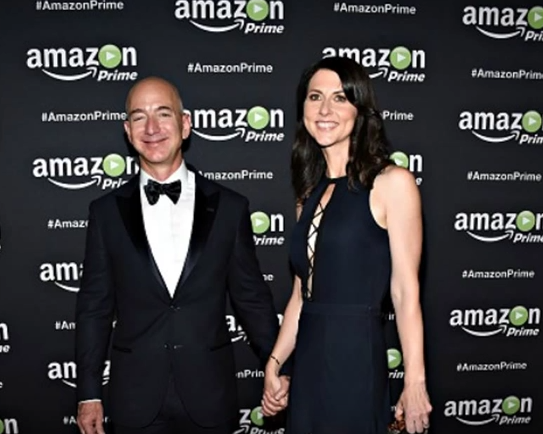 His wife's name is MacKenzie Bezos; she is a novelist. The couple have four children.
Amazon
The idea of Amazon popped up in Bezos' head while he was driving to Seattle from New York and he didn't waste any time and chalked the idea down. Initially, he put his idea into action in the year 1994 in the garage of his house.
Bezos is one of the most detailed businessmen and he makes sure to look into the smallest of the details when it comes to his company and how to help it grow. He made the company public and sold one million shares of Amazon.com for $671 million. As of 2016, Bezos own 16.9% of the total shares of the company which amounts to more than $62,100,000,000,00.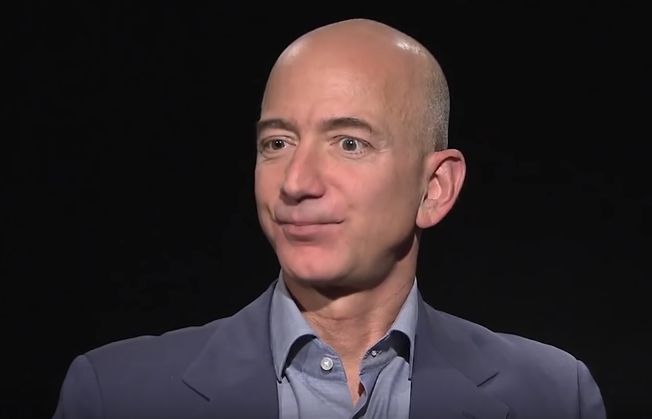 Blue Origin
Bezos founded the aerospace developer, Blue Origin in 2000. The company was kept under the wraps till 2006 when it finally came into public eye when they bought a land for the launch and test facility in Texas.
In several interviews, Bezos has mentioned that he founded the company for making the space trips possible for every person who will be fit enough to do so. He also mentioned that he intends to lessen the cost so more people can actually afford it.
It was in 2015 when Blue Origin's first successful launch and journey happened. The space vehicle which finally had a successful launch was named as "New Shepherd". It flew up to an altitude of 329,839 feet and then finally landed back at the launch site that is located in West Texas.
The new projects are under development and they are planning to do the commercial trips from 2018 after doing a test flight in the year 2017. There has been no further news or declarations about the "test flights".
The Washington Post and Google
Bezos bought The Washington Post in 2013 for a whopping amount of $250 million and that too in cash. Little of the people know that Bezos was one of the very first investors of Google, investing an amount of $250,000.
Philanthropy
Bezos has always been very supportive for any cause that encircles around the climate and environment. He has donated a lot of money for causes which included these issues.
He also initiated a lot of fundraisers and charity events to raise money for different causes. Not just that, Bezos and his wife donated a large sum of around $2.5 million for same sex marriage referendum.
Jeff Bezos – Net worth
Jeff Bezos has an estimated net worth of $75.6 billion. He earns a salary of $80,000 from Amazon.com. In 2016, he sped past Warren Buffet and Zara's Amancio Ortega in wealth stakes.
Jeff Bezos – House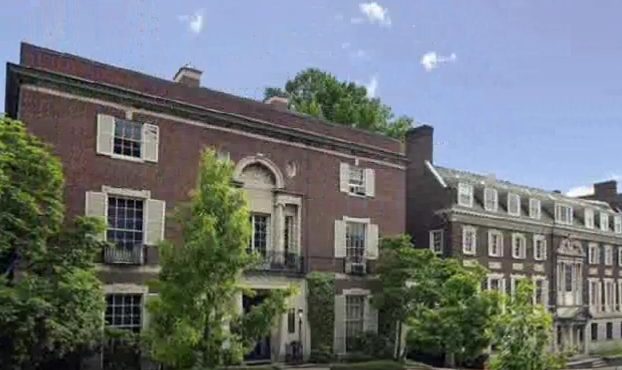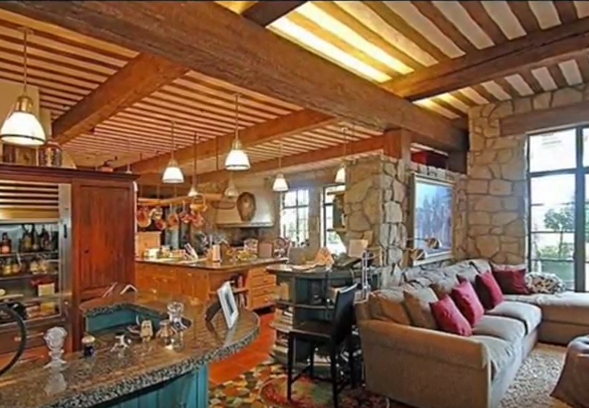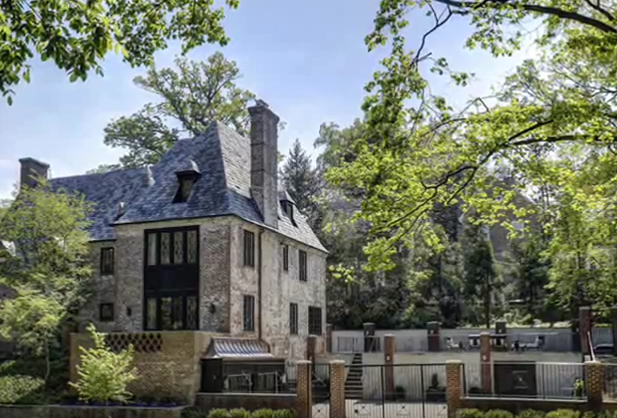 Apart from a number of holiday mansions, Bezos owns and resides in his multi-million dollars mansion in Seattle, Washington.  He is the owner of the biggest house in Washington. The 27,000 square property in Kalorama neighbourhood was bought for $23 million in cash.
Sponsored link