Janice Dean is a senior meteorologist for the FNC – Fox News Channel as well as the Fox Business Network. She is also a substitute headline anchor for Fox News Live. Since she has largely been associated with weather reporting she has earned such nicknames as 'Janice Dean the Weather Queen' and 'Janice Dean the Weather Machine', with the latter nickname being attributed to Shepard Smith who is an anchor on Fox News Channel. At FOX Janice also occasionally appears as a guest on the show Red Eye w/ Greg Gutfeld that airs on Fox News. Janice Dean is also an author and has written a children's book, Freddy the Frogcaster.
Early Childhood
Janice Dean was born on the 9th of May in 1970 in Toronto, Canada. She grew up in Canada's South-eastern parts of Ontario in Ottawa.
Career
For her tertiary education Janice Dean studied Radio & Television Broadcasting at Algonquin College. She graduated with an honors diploma. Prior to kicking off a career in radio and television broadcasting Janice Dean first worked as a by-law enforcement officer in Canada. The job involved chasing dogs and issuing out parking tickets among other tasks all revolving around enforcing by-laws.
Sponsored link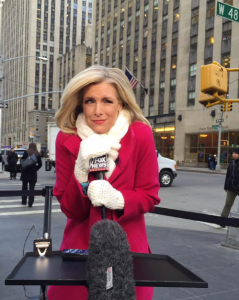 Janice Dean's broadcasting career started in Ottawa, Canada when she joined CHEZ-FM to work as a co-host on a morning show. She also served as a disc jockey and a reporter. With another employer, CHUM Limited, also based in Ottawa, Canada, she took up a role as a host and producer of a show called The Broad Perspective airing on CFRA. She also served as a KOOK-FM anchor and a news anchor in a morning show known as Breakfast at the New RO.
Dean has also served as an entertainment reporter and a news editor on Imus in the Morning. She has also worked with WCBS-TV in the city of New York as an on-air traffic reporter during the weekends. And between 1998 and 2001 Dean was living in Houston, Texas where she was radio host on a variety of shows at KLDE-FM, KKBQ-FM, KODA-FM and Metro Networks. Before her time in Houston, Janice Dean had worked for CBOT Television as an on-camera weather host back in 1997.
Sponsored link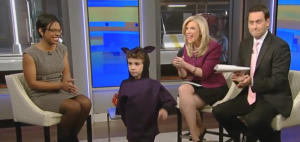 Janice Dean joined Fox in the January of 2004 rising to the position of senior meteorologist that she currently holds. In her time at Fox News Channel she has reported on quite a number of storms including Hurricane Katrina, Hurricane Irene, Hurricane Earl, Hurricane Igor and Hurricane Sandy.
Janice Dean has membership to the American Meteorological Society and in 2009 she was granted the American Meteorological Society Seal of Approval.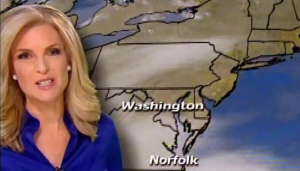 Personal Life
Janice Dean is married to Sean Newman, a member of the New York City Fire Department. The two met while she was interviewing him and they got married in 2007. The couple has two children with the first one having been born in 2009 and the second one in 2011. Janice Dean and her family reside in Long Island.
Janice Dean was diagnosed with multiple sclerosis in 2005
Janice Dean – Net worth
Although, Janice Dean's net worth is uncertain, it is estimated to be above $2 million. Her salary is said to be close to $1 million.
Sponsored link