James P. O'Neill/Jimmy O'Neill is an American police officer currently working as NYPD Chief of Department. He assumed that post in 2014. From Sep 2016, Officer O'Neill will officially assume the post of Police Commissioner of NYC. Carlos M. Gomez will replace him as NYPD Chief of Department.
Family Background
58 year old James was born in East Flatbush neighborhood in Brooklyn. He grew up with 7 siblings.
O'Neil is separated. He has two sons.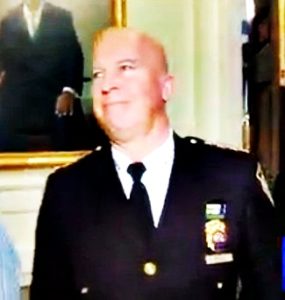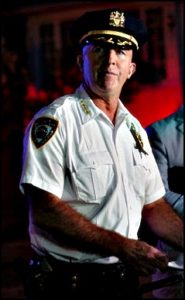 Sponsored link
Career
O'Neil began his career in 1983 as an NYC Transit Police patrolman. He worked with the people in Transit District 1.
In 1987, he got a promotion to Sergeant and became a Lieutenant four years later. In 1997, he was promoted to Captain. Promotions continued; in 2001 he was a Deputy Inspector; in 2003, an Inspector; and in 2005 a Deputy Chief.

His career and growth in NYPD faced a few problems in 2008. Due a scandal that involved payment of drugs to informants by officers, James was moved out from the Narcotics Division and transferred to the less significant Fugitive Enforcement Division. He was a Commander in Narcotics division, but handled the cold-case squad and warrants in the new division. It is known that James was not involved in the scandal. However, he had to pay the price as he was the commanding officer of the narcotics division.

O'Neil later held varied important posts such as commanding officer of Central Park precincts and of the Office of the Police Commissioner, etc. In May 2014, he was promoted as the Chief of Patrol. A few months later in November 2014, James became the Chief of Department, i.e., the highest ranked uniformed position in NYPD.

It may be noted that this promotion occurred just a few months after the death of Eric Garner via a chokehold in Staten Island and a week or two before the murder of two officers/cops who were sitting in their patrol car.

On 2nd August 2016, it was announced that O'Neil will be promoted as Police Commissioner of New York City.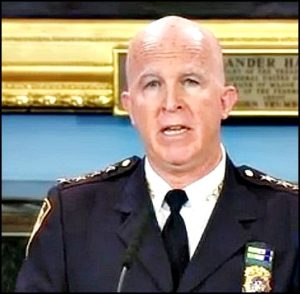 Sponsored link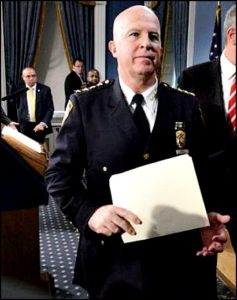 Trivia
O'Neil is a motorcycle enthusiast and likes to cruise around in his Harley motorcycle. During the late 2000s, he regularly used to cruise to upstate New York whenever he was not busy.
He likes Irish soda bread and discussing the details and meaning of the books that he reads.
James rode his bicycle for nearly 1000 miles along with his son along the West Coast when his son took a 9000 mile road trip.
O'Neil is a keen athlete. He likes roller and ice hockey. He occasionally plays 2 to 3 games in one single day.
James is very fond of his mom Helen O'Neil. He choked up when he talked of his mother during the press conference that was held to announce his promotion. He has stated that it was his mom who taught him about the ideals and aspirations of good cops. He has stated that she has been his inspiration to living a morally just life.
His colleges call him JPo, abbreviation for "Jimmy Police."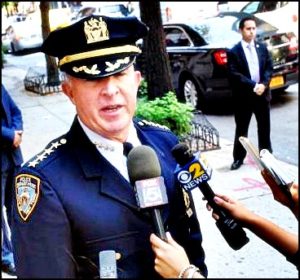 NYPD Police Commissioner's Salary
As a police commissioner of NYC, James O'Neill is expected to receive a salary of $219,775 annually.
Sponsored link