Hugh Marston Hefner was a famous American businessman, best known as the creator of Playboy Magazine. Hefner was a magazine writer, publisher, editor and businessman. He served as the editor-in-chief of the Playboy magazine which he founded in the year 1953. He also served as the founder of the Playboy Enterprises, where he also held the position of chief creative officer. Hefner built a multi-million-dollar empire on his own terms, often facing flack and criticism for his life choices. He was also a philanthropist and social activists, but was mostly known as the quintessential American playboy.
Hefner gained notoriety owing to his polygamous life-style. He served as the torch-bearer of an unabashedly lavish lifestyle and was unafraid to voice his opinions on matters of national significance through his magazine. One of the pioneers in his field, Hefner, through Playboy, brought the discussions of bedroom preferences into the American living room. Although he faced a lot of criticism, Hefner stood his ground and continue to venture into virgin territories fearlessly. Hefner died of natural causes on 27 September 2017 at the Playboy Mansion at age 91.
Early Life and Education
Hefner was born on 9 April 1926 in Chicago, Illinois as the eldest son of teachers and Nebraska natives Grace Caroline Swanson and Glenn Lucius Hefner who raised him in a "conservative, Midwestern, and Methodist household". Hefner had one sibling, a brother named Keith who passed in 2016. he has German and English ancestry on his father's side of the family and Swedish ancestry on his mother's. Hefner claimed to be a direct descendant of William Bradford, the Plymouth governor.
Sponsored link
Hefner studied at the Sayre Elementary School and later attended Steinmetz High School. During the Second World War, Hefner worked as a U.S. Army military newspaper writer. He graduated with a Bachelor of Arts in Psychology and double minors in art and creative writing from University of Illinois, Urbana Champaign in 1949. He also attended Northwestern University to take a graduate course in sociology for a semester, but soon dropped out.
Hugh Hefner  – Young Pictures
Career Rise
Hefner started his career as a copywriter, working for Esquire magazine but quit after being denied a raise of $5. Hefner launched Playboy in 1953 after raising $8000 from almost 45 investors (including a $1000 loan from his mother who "believed in him"), and a bank loan of $600 as well as a mortgage. The first issue of the magazine went on stands in December 1953 and sold more than 50,000 copies. It featured Marilyn Monroe on the cover. Hefner was known for publishing bold and hard-hitting stories, creating a new wave of tabloid journalism. He agreed to publish Charles Beaumont's sci-fi story "The Crooked Man" about the persecution of straight men in a homosexual world in 1955, after it was rejected by Esquire magazine for which he was harshly criticized.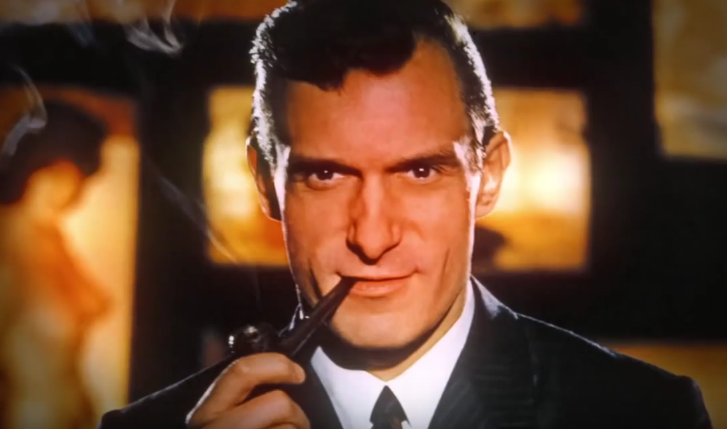 Hefner was arrested in June 1963 for promoting obscene pictures of Jayne Mansfield in an issue of Playboy but the case ended in a hung jury. Hefner also made appearances on several television shows and served as a financier. He lent his voice in a episode of 'The Simpsons' in 1993.
In 1999, he financed the documentary "Discovering the It Girl" on actress Clara Bow. Hefner also has a Hollywood Walk of Fame star. In 1996, a 10-part documentary series titled 'Hugh Hefner: American Playboy' was released which documented Hefner's journey and how he built his multi-million-dollar Playboy empire. Hefner unabashedly gave his opinion on several topics of national news and significance through the editorial. The success of the magazine and playboy clubs resulted in them being launched at international destinations with the London club being the most successful one.
Wives and children

Hefner has been married thrice. His was first married in 1949 to Mildred "Millie" Williams and has two children with her, a daughter named Christie and a son named David. Williams' allowed Hefner to engage in physical relations outside marriage. The couple divorced after 10 years of marriage in 1959 after which Hefner was involved with several other women including Donna Michelle, Lillian Müller, Marilyn Cole, Shannon Tweed, Karen Christy, Barbi Benton, Carrie Leigh and Sondra Theodore.
In 1959, Hefner married Kimberly Conrad, who was 36 years younger to him and fathered two sons with her named Marston Glenn and Cooper Bradford. The couple separated in 1996. Hefner then dated Holly Madison, twins Kristina and Karissa Shannon and 26-year-old Crystal Harris whom he married on December 31, 2012, at age 86.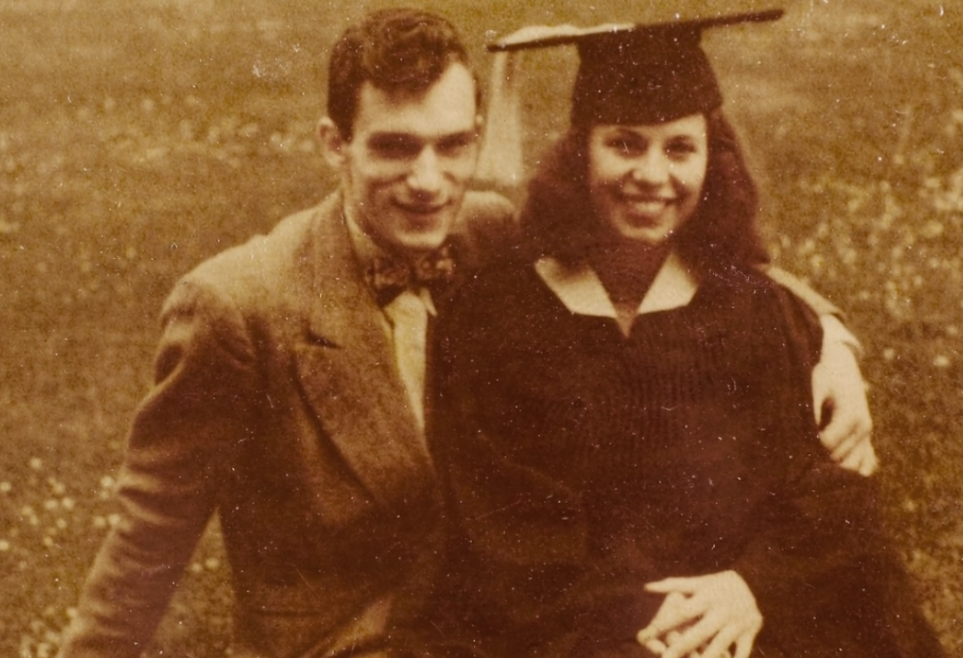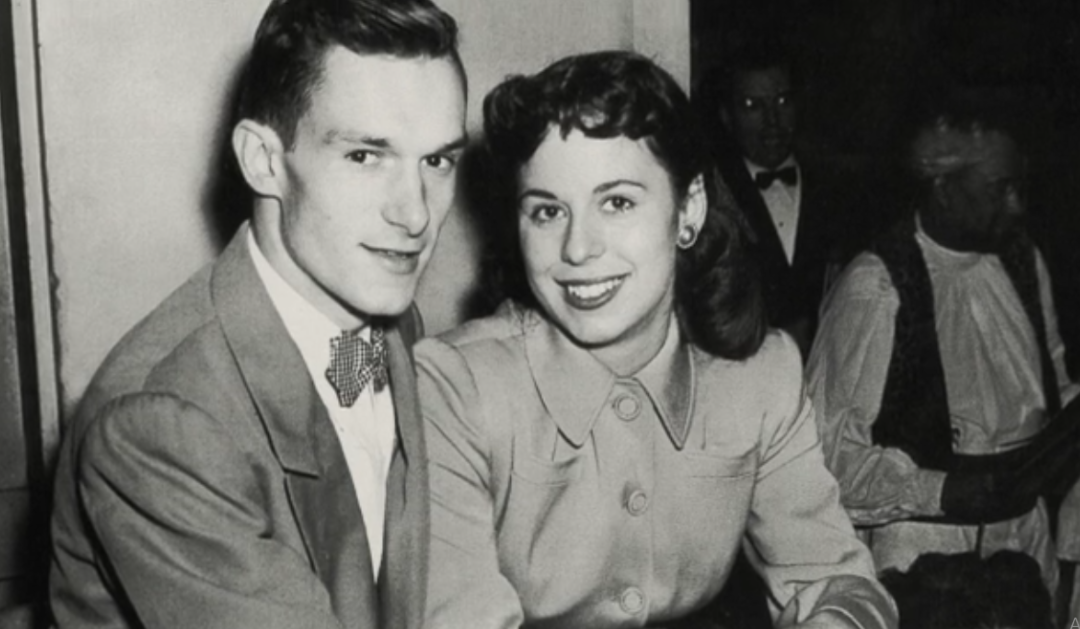 Hugh Hefner's first wife Mildred
Sponsored link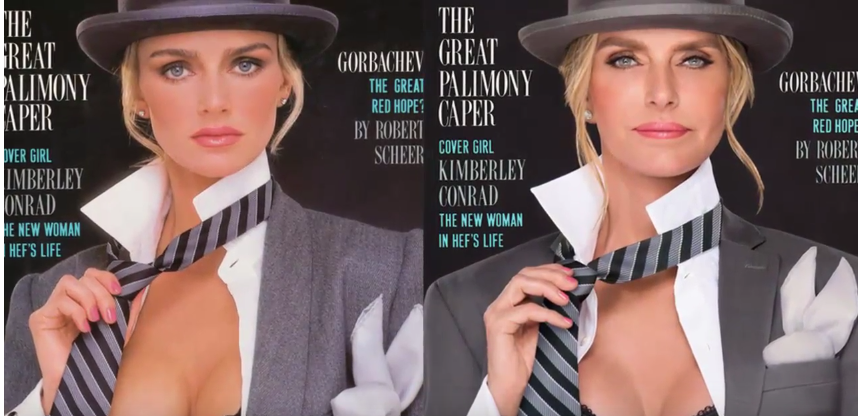 Hugh Hefner's second wife Kimberly Conrad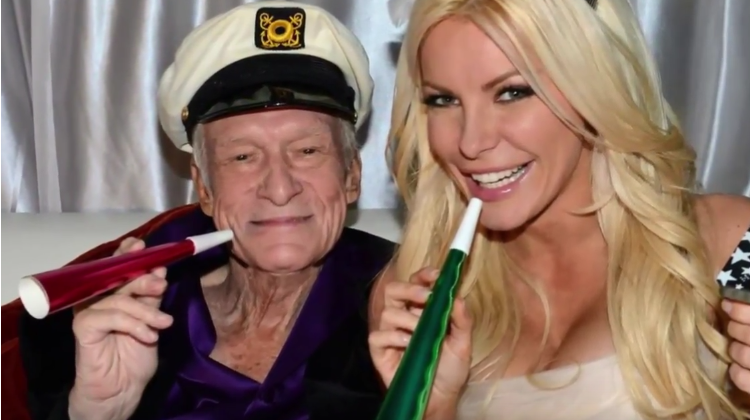 Hugh Hefner's third wife  Crystal Harris
Hugh Hefner- Net Worth and Salary

When Playboy was at its peak, Hefner had a net worth of $200 Million. Hefner's estimated net worth at the time of his death was $43 Million. At the time of his death, Hugh Hefner had stocks and bonds worth $36 million, with a $6 million in earnings with a person who is a joint account holder.  He had 35 percent stake in the brand Playboy and owned 100 percent of the magazine.
Hefner's salary in terms of monthly income came from the magazine which was just $100,000, while the rest of the monies came from pension.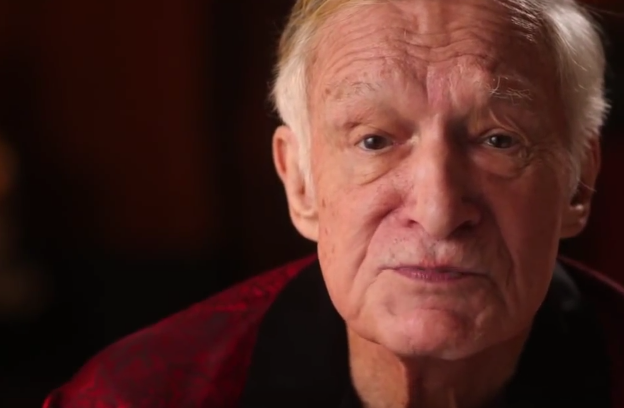 Playboy Mansion Inside (Pictures)
How much is the Playboy Mansion worth?
The Playboy mansion was sold in 2016 for $100 million. The house is built Gothic -Tudor style and has 22 rooms sprawling across 5.3 acres. The actual construction of the property began in 1927.
What happens to Playboy Mansion after Hugh Hefner's death?
The 20,000 square property was sold in 2016 to Daren Metropoulous, who represents private equity firm Metropoulos & Co. Metropoulous is the next door neighbor to Hefner's palatial home.  Though the Mansion was sold for $100 million, it was half the asking price for the most expensive homes that went on sale in 2016.
Hefner never actually owned Playboy Mansion. It was bought by his company Playboy Enterprises for $1 million in the year 1972 and leased to Hefner.  Hefner lived in the house for more than 44 years, he passed away in the same home.
It is reported that Hefner paid $1 million per year to live in the mansion. As a part of the sales agreement for the Playboy Mansion, Hefner had the right to live in the property for as long as he wanted, as long as he paid $1 million per year.
The home was never technically owned by Hefner. Playboy Enterprises bought the mansion for just over $1 million 45 years ago and leased it back to him. He reportedly paid just $100 a year to live there under the arrangement.
Metropoulous stated that he intended to combine the property of Playboy Mansion and adjoining property which he had purchased in 2009, for $18 million as one.
Does wife Crystal Hefner inherit Hugh Hefner's wealth?
Crystal had signed an iron-clad prenup agreement, when she had married the Playboy Mogul on the eve of New Year, 2012. By virtue of the agreement, she is to inherit nothing and his estimated $43 million is to be  among his four children, a set of charities and the University of California. It is not clear as to how the money earned by selling Playboy mansion is divided.
Hugh Hefner – Life Story in Books and Movies
Hugh Hefner's former girlfriend Holly Madison wrote a tell-all book on Hugh Hefner and Playboy mansion called Down the Rabbit Hole.
Amazon Prime Video produced a riveting docu-drama on the life and times of Hugh Hefner, called the American Playboy
Sponsored link