Harvey Weinstein, CBE is a famous American film producer who began his film career as a studio executive. Weinstein, along with his brother Bob, under their distribution studio and banner 'Miramax' has produced several Hollywood blockbusters which have gone on to win 65 BAFTA Awards, and 75 Academy Awards from over one hundred nominations across various categories. The success of the production studio resulted into Miramax receiving an ownership deal from Disney in the 2000's. The brothers set up another production house, 'The Weinstein Company' in 2005.
Under Miramax and The Weinstein Company, Weinstein has produced several blockbusters including 'Pulp Fiction', 'Sex, Lies, and Videotape', 'The Crying Game', 'The English Patient', 'The Lord of the Rings' franchise, 'The Aviator', 'The Reader', 'Inglorious Basterds', 'The King's Speech', 'Django Unchained', etc. In October 2017, following a high profile public scandal and allegations of se*ual harassment, assault and misconduct, Weinstein was fired by 'The Weinstein Company' board.
Early Life and Education
Weinstein was born on 19 March 1952 in Flushing, New York as the oldest son of homemaker Miriam Postel and diamond cutter Max Weinstein. He was raised in the Electchester housing co-op along with his only sibling, a younger brother named Bob, who later became his business partner. The Weinstein brothers were raised as Jews in a middle-class family.
Sponsored link
Weinstein completed his primary and secondary education and graduated from the John Bowne High School. He later enrolled into the State University of New York at Buffalo from where he completed his graduation. The Weinstein brothers along with Corky Burger produced independent rock concerts under the Harvey & Corky Productions in Buffalo throughout the 1970s. In 2000, Weinstein received an honorary Doctorate of Humane Letters from his alma-mater, SUNY.
Career Rise
Weinstein along with his brother Bob founded the Miramax, an independent film distribution company, named after their parents (Miriam and Max) in the 1970's. The brothers delivered their first hit 'The Secret Policeman's Other Ball' in May 1982 which became a huge hit and raised money for Amnesty International, the human rights organization. The Weinstein brothers continued to distribute arthouse films. Weinstein and Miramax started gaining recognition with Errol Morris's 1998 documentary film 'The Thin Blue Line' that highlighted Randall Adams' struggle and wrongful conviction. The film was effective in getting Adams released and earned Miramax some much needed publicity.
Weinstein gained prominence with the release of the 1989 film 'Sex, Lies, and Videotape' propelling Miramax to the position of one of USA's most successful independent studios. In the same year, Miramax released two more art-house films titled 'Tie Me Up! Tie Me Down!', and 'The Cook, the Thief, His Wife & Her Lover'. However, both the films were given an X-rating by the MPAA rating board, which also stopped its nationwide release. Weinstein sued the rating board over its rating system. Although the lawsuit was thrown out, Weinstein's fight became instrumental in the introduction of the NC-17 rating system.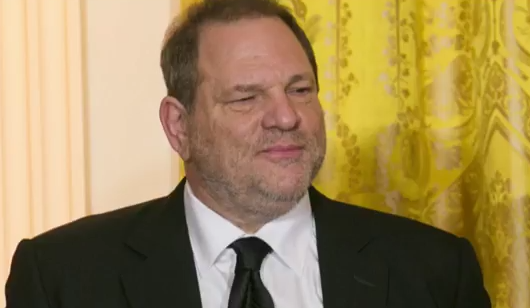 Between the 1990's and 2000′ Miramax entered into an ownership deal with Disney. The Weinstein brothers sold the studio to Disney for $80 Million but continued to serve as company heads. The banner distributed films like Quentin Tarantino's 'Pulp Fiction', 'Clerks', and won their first Oscar for 'The English Patient' in 1997. Other hits produced by the studio include 'Good Will Hunting', 'Shakespeare in Love', 'Gangs of New York', 'Reservoir Dogs', 'The Lord of the Rings' Franchises etc. In 2005, the Weinstein brothers along with a few of their trusted associates bowed out of Disney to form The Weinstein Company and produced several hit films like 'The Reader', 'Inglorious Basterds', 'The King's Speech', 'Silver Linings Playbook', 'Django Unchained' etc. In October 2017, Weinstein was fired from the company following several allegations of se*ual misconduct.
Sponsored link
Harvey Wienstein Scandal
Weinstein courted national outrage and controversy when two New York reporters accused him of rape in October 2017. Weinstein's se*ual notoriety remained a speculation for several years until it was exposed in October 2017. Several women publicly came out to share their stories about how Weinstein's associates resorted to legal threats, monetary pay-offs and nondisclosure agreements to suppress the stories.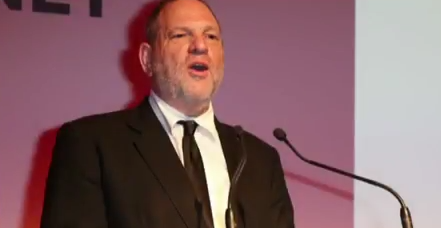 Following the scandal, several high-profile celebrities publicly came forward with stories of alleged se*ual assault and harassment on Weinstein's part including Angelina Jolie, Gwyneth Paltrow, Rosanna Arquette and Italian film actress and director Asia Argento among others. He was also publicly renounced by major Hollywood A-listers like George Clooney, Meryl Streep, Judy Dench, Jessica Chastain etc.
Harvey Weinstein – wife

Weinstein has been married twice. His first marriage with Eve Chilton, his assistant lasted from November 1997 to February 2004. The union produced three daughters named Lily, Emma and Ruth.
In December 2007, Weinstein married Georgina Chapman, an English actress and fashion designer who is the daughter of billionaire Coffee baron Brian Chapman. The couple have two children together, a daughter named India Pearl and a son named Dasheill. Chapman announced her intention to separate from Weinstein in the wake of his infamous se*ual assault scandal in October 2017.
Net worth
Weinstein has an estimated net worth of approximately of £153 million
Sponsored link