The Voltaire with a funny streak. That is Greg Gutfeld, the bestselling author of 'Not Cool' and 'Joy of Hate'.  But, Greg is more than just an author. He is a television personality, a well-known blogger and magazine editor. The Weekly Standard has called him the most dangerous man of television. He has his own show called The Greg Gutfeld Show, since May 2015.
Rise in Career
Greg a promising young man, born on 12th September 1964, had graduated from the University of California Berkeley with a degree in English. It is in Berkeley that his political thought went through a sea change. He worked as an intern after completing his graduation.
As he gained experience, he landed a job in Prevention magazine. Here he worked as a writer. This skill later on helped him craft his bestsellers. Greg did not limit himself within the boundary of magazine only. He pushed for more with each step of his life. He wrote for Huffington Post as a guest contributor.
Sponsored link
Gradually he has climbed the ladder in his career and became the editor in chief in the 'Stuff'. His talent and hard work together made Stuff a hit among the readers. Its' circulation went up to 1.2 million.
His had been a slow start. However, once it began rolling, Greg did not look back. The rise had been like a skyscraper kissing the sky within a short while. It is through his television he gained his fame across the globe.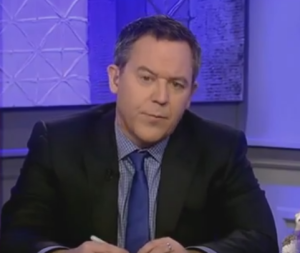 The shows like The Greg Gutfeld Show and The Five have made him a celebrity. However, it's his books that require special mentions.
Not cool – The Hipster Elite and Their War on You, The Joy of Hate and How to be Right are some of his bestselling books. These have acquired critiques' acclamation and readers' praise.
Sponsored link
Not Cool has taken a shot at people looking for approval. This book has gained praise from Amazon reviewers. Greg has created a battle plan in this book for the American citizens. He has urged the US people to build businesses, protect freedom, to stand out rather than seeking approval. It is a fight back plan. This mocks the phonies and the creeps. The book, due to its funny yet direct approach, has gained many five star reviews.
The Joy of Hate is another one of his famous book. This one deals with realistic issues, like intolerance in the guise of tolerance. He has mockingly given many examples in this book. This book funny. It is also sarcastic. Some may even call it mean. However, Greg's approach is brave and engaging enough to make readers stick to the pages till the end.
He belongs to a catholic family. However, the religious belief did not last for long. Greg grew up to be an atheist. He is an active blogger. His posts can be found in GGutfeld.com and Breitbart.com. In these two blogs he writes about pop cultures. Also conservative libertarian is a popular subject matter of his writing.
Greg Gutfeld – Wife Elena Moussa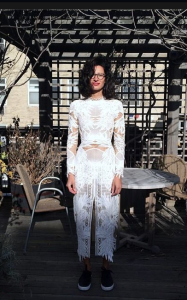 Guilty of occasional improper remarks, this personality teaches the art of satire. Greg lives in New York City. His wife Elena lives with him. Their love story began in London. When he was the editor-in-chief of Maxim UK, he happened to bump into Elena Moussa, who apart from being a photo-editor for Maxim, was also a model in her own right.  They fell in love and married in December 2004.
Gret Gutfeld – Salary and Net Worth
From Prevention magazine to Fox, it has been a fairy tale journey for the talented TV personality. Gret Gutfeld draws a salary of $2 million annually and his net worth is a cool $4 million.
Sponsored link