Virginia Marie "Ginni" Rometty is a renowned American business executive who is best known for her work at the computing company International Business Management of which she is the current Chief Executive Officer, President and Chairman. Rometty began her career at IBM in 1981 in the capacity of a senior vice president and also served as the company's Group executive for marketing, sales and strategy. She succeeded Samuel J. Palmisano as the CEO in October 2011 and was named Chairman the following year.
In her role as the CEO of IBM, Rometty has been felicitated with several prestigious awards and accolades. Rometty was named by Bloomberg magazine in the list of the World's '50 Most Influential People'. She has also been featured in Fortune magazine's list of "50 Most Powerful Women in Business" for the last 10 years consecutively. However, Rometty's tenure as CEO as received criticism on accounts of outsourcing, executive compensation and decline in revenue for 21 consecutive quarters.
Early Life and Education
Rometty was born as Virginia Marie Nicosia on 29 July 1957 in Chicago, Illinois, USA in a middle-class family as the eldest child of her parents. Rometty's parents divorced when she was 15 years old and she, along with her 3 siblings were raised by their mother in the city of their birth. Rometty's mother was not much educated and while she was home-maker before her divorce, she took odd jobs to support her children. She also attended night college, and earned her college degree while Rometty took care of her siblings.
Sponsored link
Rometty completed her primary, secondary and high school education from Chicago. She later moved to Evanston, Illinois to attend Northwestern University's Robert R. McCormick School of Engineering and Applied Science from where she graduated with high honours in 1979 with a Bachelor's degree in computer science and electrical engineering. Rometty became the president of her sorority, the Kappa Kappa Gammas at Northwestern University. She has been felicitated with honorary doctoral degrees from the Rensselaer Polytechnic Institute and the Northwestern University.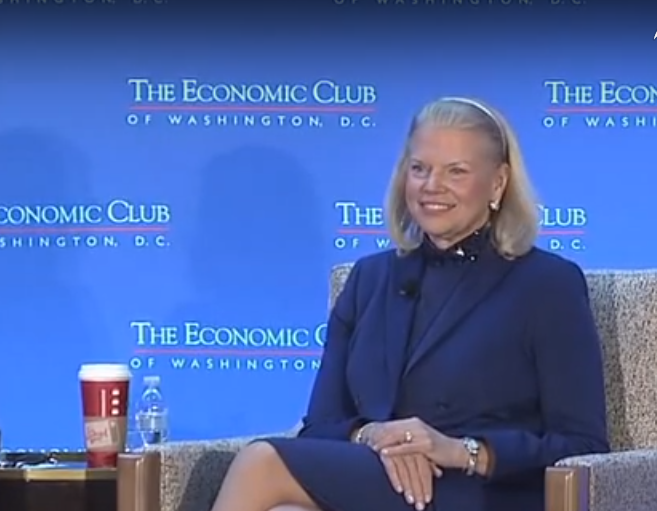 Career Rise
Rometty began her career as an executive with General Motors Institute soon after graduating in 1979 and served at the company until 1981 until she was offered the position of a systems Engineer at International Business Machines' (IBM) Detroit Office. Rometty joined the Consulting Group of IBM in 1991 and in 2002, became the "champion" behind the purchase of PricewaterhouseCoopers' business consulting firm for $3.5 billion. In 2009, Rometty advanced to the position of Senior Vice President and the group executive for of marketing, sales and strategy. She is often credited with spear-heading the company's growth strategy by getting it involved in analytic businesses and cloud computing.
Sponsored link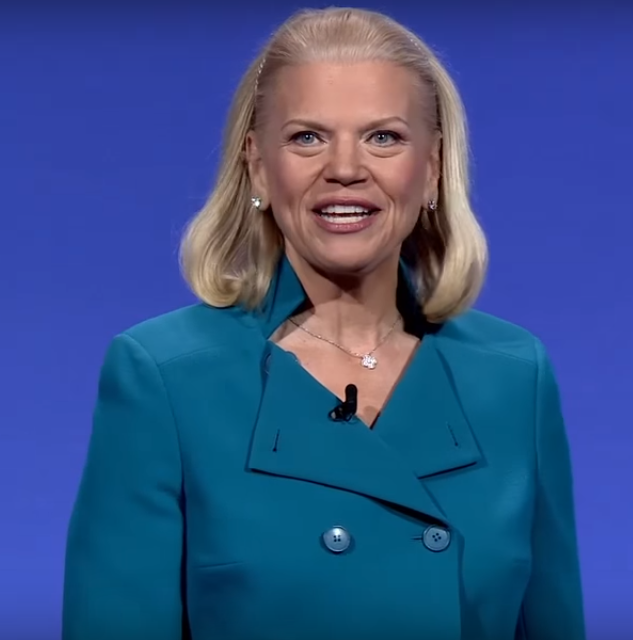 Rometty was named IBM's President and CEO on 25 October 2011, succeeding Samuel Palmisano, who continued as Chairman. She became the first woman to serve IBM's CEO in a move that Palmisano claimed "she deserved". When Palmisano announced his intention to retire as company Chairman in September 2012, Rometty once again took over his position and became IBM's chairman, stepping into the role on 1 October 2012. She aims to focus the company's efforts to cognitive and cloud computing systems.
Personal Life
Rometty met Mark Anthony Rometty when the duo was working with GM. The couple dated for a few years and tied the knot in 1981. Rometty's husband is one of the principal investors of the Bam Oil Company and served as the company's secretary and treasurer. The couple do not have any children. They couple own homes in New York City and Bonita Springs, Florida and enjoy scuba-diving and Broadway plays together.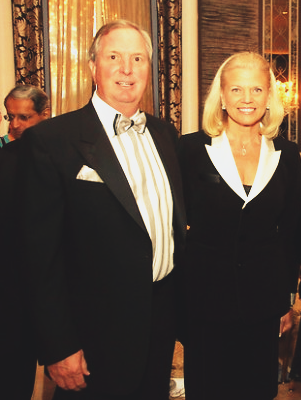 Rometty featured in 'The Boomer List', a PBS documentary in 2014 and became the third female Augusta National Golf Club member in the same year. Fortune magazine ranked Rometty 3rd in their September 2015 list of 'Most Powerful Women'. She also featured on the 11th position in Forbes' '100 Most Powerful Women in the world' list.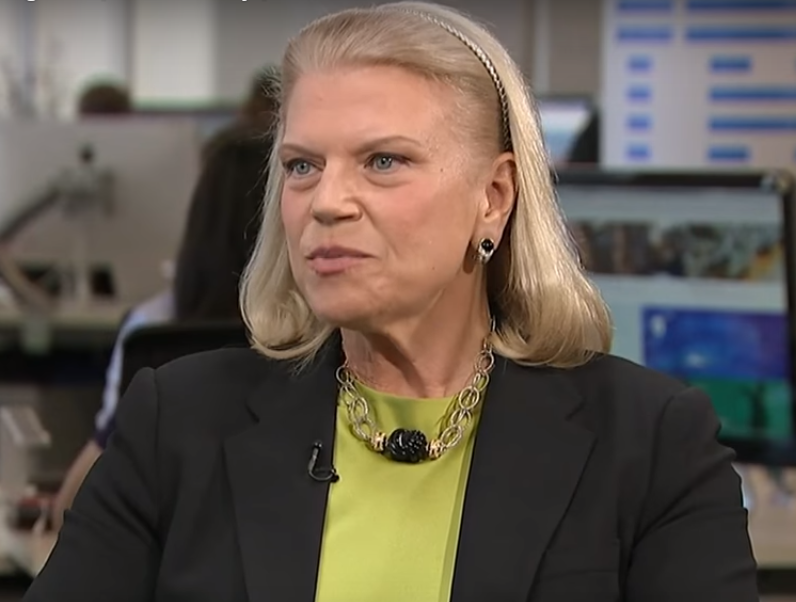 Ginne Rometty – Salary and Net Worth
Rometty draws an annual salary of approximately $33 Million  and has an estimated net worth of approximately of $45 Million. When her salary got a 60 percent hike, Ginni Rometty whizzed past ahead of the salaries of other respectable CEOs like Satya Nadella,  Larry Page, Tim Cook and Jeff Bezos.
Sponsored link