George Stephanopoulos is a famous American journalist. He also served as a former U.S Democratic Party political advisor. At present he is working as a chief anchor and chief political correspondent for ABC News, co-anchor of ABC News' "Good Morning America"  and  ABC's Sunday morning " This Week".
Early life and Education
George Stephanopoulos was born on February 10, 1961 in Fall River, Massachusetts. His parents, Robert George Stephanopoulos and Nickolitsa "Nikki" Gloria, both belong to Greek descent. His father is a Greek orthodox priest and serves as Dean Emeritus of the Archdiocesan Cathedral of the Holy Trinity in the New York. Goerge's mother, for many years served as director of national news service of Greek Orthodox Archdiocese of America.
George earned his Bachelor of Arts Degree in Political Science from Columbia University, New York, in the year 1982. During his college days, he became the sports broadcaster for WKCR-FM, the University's radio station. In the year 1984 he earned M.A in Theology from Balliol College, Oxford
Sponsored link
Career Achievements
In the year 1992, Stephanopoulos worked as a communications director for the U.S presidential campaign of Bill Clinton. Later, he became the White House Director of Communications. George resigned as a senior advisor for policy and strategy from Clinton's administration in the year 1996.
After leaving his job left from the White house, George he joined the ABC News and became a political analyst and later started working as correspondent on "This Week". In the year 2002, George became the host of this show. The ABC News officially named him "Chief Washington Correspondent." on December 2005. Apart from this, the 1.69 meter tall news anchor has made contributions to "World News Tonight", "Good Morning America" and many more news-oriented programs.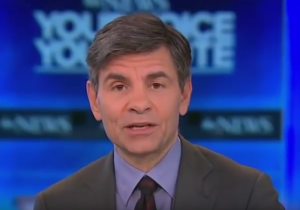 George Stephanopoulos – Wife and Children
In year 2001,   George got married to Alexandra Wentworth. She is an actress, comedienne and writer at Archdiocesan Cathedral of the holy Trinity on New York, Upper East Side. He has two daughters Elliott Anastasia Stephanpolous and Harper Andrea Stephanpolous and the family resides in Manhattan
Sponsored link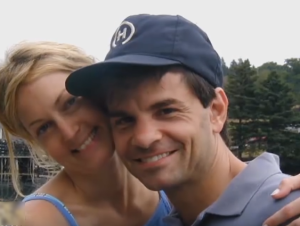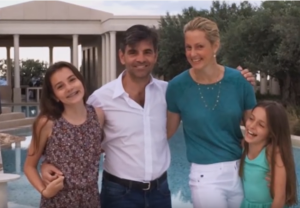 Controversies
George had a real estate loan controversy in year 1994. As per the reports of columnist Jack Anderson, George had sealed the deal of a $ 850,000 commercial estate deal which consists of two-story apartments, including an eyewear shop with  'lower than market loan rate' from a bank owned by Hugh McColl,  former chairman and CEO of Bank of America.  A bank regulator went on to say that if Stephanopoulos was just another guy and didn't work in White House, he wouldn't have got a deal like this.
Stephanpolous's personal life was too plagued by a controversy. In the year 1995, Goerge met an accident. He collided with a parked vehicle in front of a restaurant in Georgetown neighbourhood, Washington DC. He was arrested on account of fleeing from the accident scene and also for driving with an expired licence and licence plates. But later on, the charge for leaving the accident scene was dropped.
 George Stephanopoulos  – Salary and Net Worth
In year 2012, it was estimated that Stephanopoulos' net worth was $14 Million. However, in 2014, his total net worth was estimated to be $18 Million. George Stephanopoulos earns a salary of $8 million per year.
Sponsored link