Erin Burnett is a prominent reporter, news anchor, actor and financial analyst currently working at CNN, where she hosts the Erin Burnett OutFront show. Apart from CNN, she has worked with CNBC and has made appearances in popular platforms like Donald Trump's The Celebrity Apprentice, Today, and NBC Nightly News among others. Burnett has also filmed documentaries, some of which have caused the U.S. government and multinationals to review their strategies. At one time she was also a vice president in the media department of one of the biggest global financial institutions.
Early life and education
Burnett, who was born on July 2, 1976, grew up in Mardela Springs, Maryland. Her mother's side of the family has Bostonian origins while her father's grandparents were part of the group that migrated into Canada to escape from the Great Irish Potato Famine.
Burnett's Interest in financial matters was probably acquired from or inspired by her dad. Kenneth King was a long time corporate attorney in Maryland.
Sponsored link
After graduating from St. Andrew's School in Middletown, Delaware, she went on to join Williams College in Massachusetts, where she pursued her Bachelor of Arts degree in Political Economy.
In college, Burnett engaged in field hockey and lacrosse. She would later return to St. Andrews on their 2009 graduation ceremony to give an inspiring commencement speech on saving, entrepreneurship and happiness.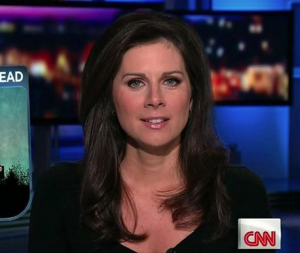 Career
Burnett got her first job as a financial analyst at Goldman Sachs, an institutional investment banker. It is while working here that she received invitation from CNN, which was looking for a writer and booker for their long running program, Moneyline, whose current version is now broadcasted on Fox Business Network.
She later left CNN and joined Citigroup, where she acted as the vice president of the digital media department. This is the same company where her husband is the incumbent finance executive.
From Citigroup, Burnet moved to Bloomberg Television for a short while to become a stocks editor, before joining CNBC in 2005. At CNBC, she hosted Street Signs as well as Squawk on the Street.
It was a charged moment on her last appearance at Squawk on the Street, when Burnett made the announcement that she was leaving the network. Mark Heins, her co-host, while visibly emotional, said to Burnett that "Coming to work for the last 5 1/2 years has been an absolute joy" because of her. Heins died a few weeks later.
Four months later, Burnet rejoined CNN, where she started hosting Erin Burnett OutFront. The hour-long program, which is anchored from different sites, airs at 7 pm. ET.
Burnett has worked on more than 5 documentaries. In addition, she is also part of the cast in Edge of Tomorrow, starring Tom Cruise.
Sponsored link
Erin Burnett – Husband and Children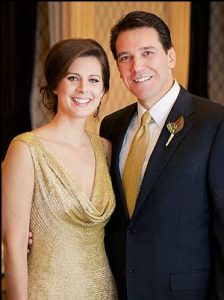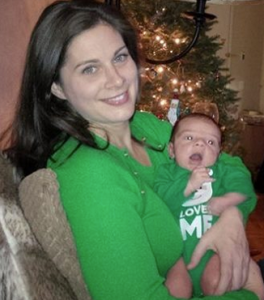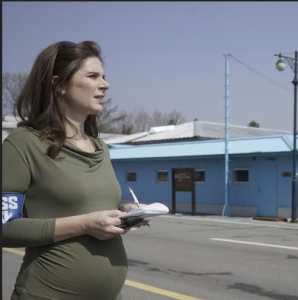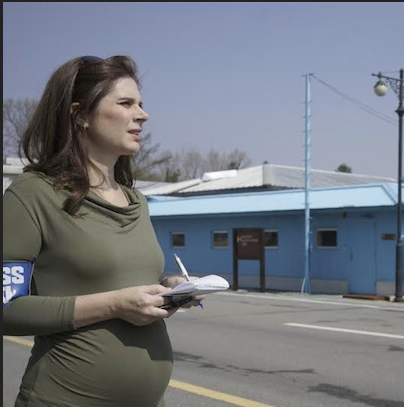 Erin Burnett married David Rubulotta in 2012. A blind date led to close friendship and love, before culminating into marriage. Rubolla is the managing director of Citigroup. They have a son called Nyle Thomas Burnett Rubulotta (born 2013) and a daughter Colby Isabelle (born 2015)
Controversies
The 1. 68 meter tall Erin has faced opposition from a section of the public in her position as a financial anchor, especially after she uttered a few terse statements against Occupy Wall Street.
Bloggers like Glen Greenwald feel that Burnet is not the right person to provide a fair coverage of the poor vs. rich "battle", since she has strong historical and family attachment with multinationals.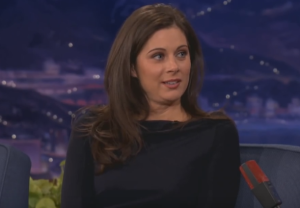 Erin Burnett – Net worth and salary
Erin Burnett earns $2 million per year and has a net worth of $12 million.
Sponsored link