Erica Ruth Hill-Yount is an American newscaster and journalist currently working as an HLN anchor and CNN correspondent. She was listed #35 in the 100 Most Beautiful People list of People Magazine in 2006.
Early Life
Erica was born on 20th July 1976 to a single mother in Clinton, CT. Her mother Jennifer separated from her father when her pregnancy term was about 7 months. Erica was raised as the only child and she has no siblings.
Erica attended Boston University and got a BA degree in Journalism in 1998.
Career
Hill began her career as a journalist in 1998 when she found work as a production assistant for PC Week magazine's online news show called PC Week Radio. She also worked for Software Publishers Association Europe as a conference coordinator during this period.
TechTV: From 2000 to 2003, Hill was a team member of the TechTV News show; she initially served as a reporter for a year and was later promoted as a correspondent and co-host for the show. During this period she became famous for her live reporting of 9/11.
CNN: In Jan 2003, she moved to Headline News channel of CNN and worked as a general news host for varied shows. A year later she was a national correspondent for CNN Newsource. From 05 to 06, she was the co-anchor of Prime News Tonight. From 06 to 08, she anchored the show Prime News with Erica Hill. After giving news updates for AC360°/Anderson Cooper 360° for a few years, Erica became a permanent on the show in 2008. She co-hosted CNN Tonight for 3 months.
CBS News: In 2008, Hill started co-anchoring CBS program 'The Early Show' Saturday edition. She left CNN and joined CBS News in Jan 2010. Soon, Hill replaced Russ Mitchell on The Early Show weekday edition. The same year she was named a temporary anchor of CBS Evening News due to the absence of Katie Couric. In June 2010, she became the main female host for The Early Show after Maggie Rodriguez went on maternity leave. In Jan 2011, Hill became permanent co-anchor of The Early Show. In Nov 2011, Erica, Gayle King, and Charlie Rose were named as the co-anchors of 'CBS This Morning' a new morning program on CBS News. Norah O'Donnell replaced Erica on the show 'CBS This Morning' by the end of 2012.
NBC News: After working as CBS News Special Correspondent for a couple of months in late 2012, Hill left CBS and joined NBC as a co-anchor of the show 'Weekend Today.' She also served as a national correspondent for NBC News.
HLN and CNN: In June 2016, Hill joined HLN as a daytime news program anchor as well as a contributor for CNN.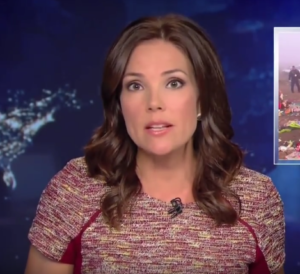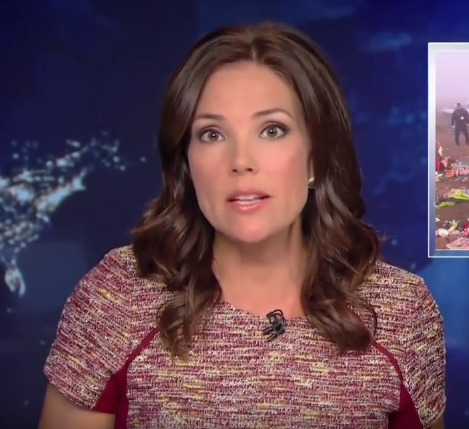 Sponsored link
Personal life

On 15th October 2005, Erica married David Yount at a beach wedding in Atlanta.  He worked as a lawyer at Levenson & Associates from 2004 to 2008. The two met in 2004 after which he proposed her marriage in the following year.  He went on to create LicenseLogix, a business for licensing needs; he serves as the CEO of this company. The couple live with their two sons in California.
She is fluent in French.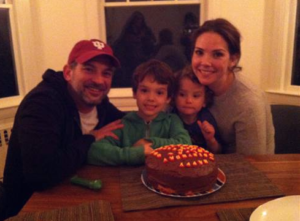 Sponsored link
Erica Hill – Salary and Net Worth
Her annual salary is $750,000. Erica Hill has a net worth of $4 million.
Sponsored link