Ellen DeGeneres is a famous American comedian, television presenter, philanthropist, actor, author and a producer. She is currently presenter of The Ellen DeGeneres show which she has been presenting since 2003 and is basically a talk show which also includes a lot of charity work within the show as well.
Ellen's career kick-started right in the late 1980s after her interaction with one of the most popular stand up comedians, Johnny Carson who invited her to share a chat onscreen on his show. She has also been part of a number of films including Mr. Wrong, The Love Letter et cetera. Not just that, she has also done some voice over in Finding Nemo and Finding Dori.
On November 22, 2016, Ellen was awarded with the highest American civilian honour, The Medal of Freedom by Barack Obama. She was praised for her candor and courage and her contributions to the society. She even teared up while accepting the honour.
Sponsored link
Ellen DeGeneres – Childhood Pics
Early life and education
Ellen DeGeneres was born on January 26, 1958 in Metairie, Louisiana in United States of America to Betty DeGeneres and Elliott Everett DeGeneres. Her father was an insurance agent while her mother worked as a speech therapist. She has a brother, Vance who is a famous musician and producer.
Her parents separated and finalised their divorce in the year 1973 and Ellen moved in with her mother while her brother stayed with her father. Following the divorce, Ellen's mother remarried a salesman, Roy Gruessendorf and they all relocated their lives to Atlanta, Texas.
Ellen started her high school at Grace King High School in Louisiana but soon had to change schools due to their relocation to Texas. She finally finished her schooling and graduated from Atlanta High School in the year 1976. She later graduated from the University of New Orleans with a bachelor degree in communication studies.
Ellen DeGeneres – Wife
Ellen DeGeneres came out as lesbian in the year 1997 in an appearance on The Oprah Winfrey Show. She has had to face a lot of backlash and criticism following her coming out but soon spiralled back to becoming her normal self over the course of time. She had a number of on and off relationship with a few celebrities back in the day but her relationship with Portia de Rossi started budding after they met in 2004. The couple finally got engaged and married in the year 2008 after the legalisation of the same sex marriage in California. They both got married in a private wedding in their Beverly Hills house and have been since then staying there with four dogs and three cats.
Sponsored link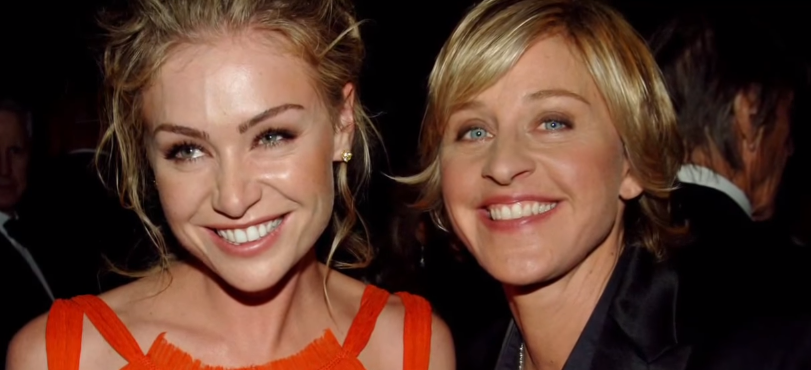 Career
After graduation and working small jobs here and there, Ellen started performing comedy skits in small clubs and soon after started touring through America performing small comedy gigs here and there. Her first television appearance was in the sitcom The Open House. She also had her own sitcom titled Ellen which she presented from 1994-1998 and has been hosting her own talk show since 2003.
She has won a number of awards for her contributions to the comedy and entertainment world. As of 2016, Ellen owns 29 Emmys, 17 People Choice Awards and a number of other prestigious awards.
House
Since the two have been together, Portia and Ellen have stayed in seven homes for seven consecutive years. The sprawling Beverly Hills Mansion is their seventh home.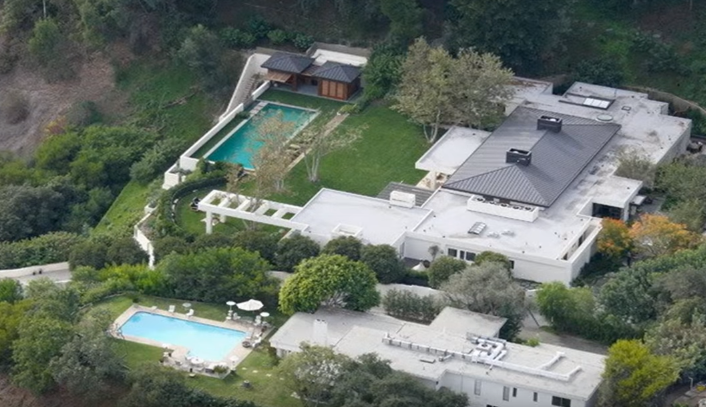 Ellen DeGeneres – Net Worth and Salary
Ellen DeGeneres has an estimated net worth of $105 million with a salary of $45 million per annum.
Sponsored link