Edward Christopher "Ed" Sheeran, MBE is a famous English all-round musician know is known for his singing and song-writing talents. Sheeran is also a record producer and a guitarist. In 2008, Sheeran started pursuing music as a career professionally. Having released 7 EP's before, Sheeran gained mainstream recognition for his eighth EP, 'No. 5 Collaborations Project' which resulted in music production company Asylum Records signing him on. In 2011, Sheeran debuted with his first album '+' (read as "plus"), and later produced two more albums titled 'x' (read as "multiply") and '÷' (read as "divide").
Sheeran has been felicitated with several awards for his musical creations including 2 Grammy Awards, 1 MTV Video Music Award, 1 World Music Award among others, 4 BMI London Awards and 4 BRIT Awards while also winning popular choice awards like People's Choice and Teen Choice Awards. His 2017 single "Shape Of You" became an instant chart-topper. As per the 2017 Debrett list, Sheeran is considered one of the most influential people in the United Kingdom currently.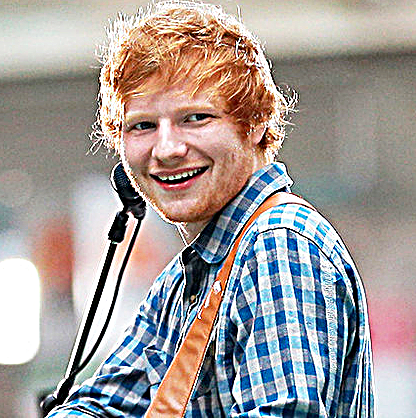 Sponsored link
Early Life and Education
Sheeran was born on February 17, 1991 in Halifax, West Yorkshire, UK as the son of Imogen Sheeran, a former culture publicist who currently serves as a jewellery designer and John Sheeran, an art curator and lecturer. Sheeran has one older sibling, a brother named Matthew who is also a music composer. The brothers were raised in a Catholic family in Framlingham, Suffolk.
Sheeran studied at the Rishworth School and soon learned to play the guitar. He began writing songs while attending Thomas Mills High School, Framlingham. He also attended the Academy of Contemporary Music in Guildford, Surrey. He enrolled into Access to Music for an Artist Development course and even spent time at the National Youth Theatre, London.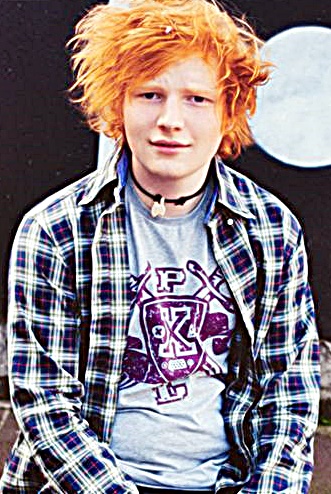 Career Rise
Sheeran released his 'No. 5 Collaborations Project', his eighth extended play independently in 2011 and soon gained nationwide prominence. The success of the EP resulted in him being signed on by Asylum Records. Sheran released '+" (read as "plus"), his debut album in 2011, which featured the single "The A Team" which became a huge hit and received Platinum certification in UK. It won him his Ivor Novelleo Award. He also received 2 Brit Awards for best British Male Solo Artist and best British Breakthrough Act in 2012.
Sheeran started receiving international recognition after making an appearance in Taylor Swift's 2012 album Red. His single "The A Team" fetched him a Grammy Award nomination at the 2013 Grammy Awards, where he staged a performance alongside Elton John. In 2013, Sheeran was majorly based in USA as a tour member with Swifft for the Red Tour. Sheeran released his second album titled 'x' (read as "multiply"), that topped both UK and US Music charts and even earned him 2 Grammy Awards for the single "Thinking Out Loud" and won Album of the year at the Brit Awards. In 2017, Sheeran released '÷' (read as "divide") which reached the top spot on UK and US charts and featured hit numbers like "Castle on the Hill" and "Shape of You", the latter of which broke music records across the world.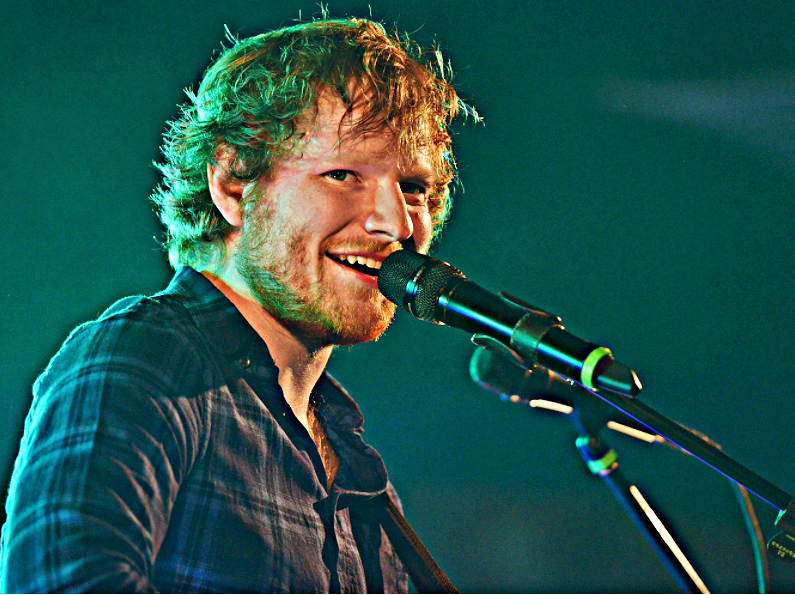 Ed Sheeran – Girlfriend
Since September 2015, the fiercely private Sheeran has been dating his old friend, Cheery Seaborn. She is a star hockey player,  who has participated in the British University championships. Both Sheeran and Seaborn were classmates at Thomas Mills High School, Suffolk.
Sheeran announced that his single 'Perfect' from his album 'Divide' is inspired by Cheery. Russel Crowe, the actor, in the earlier part of 2017, said that Cheery was actually his 'fiancee' but Sheeran later clarified that was not quite true.  Sheeran also hinted that he would loved to be married to Seaborn.
Sponsored link
Earlier, Sheeran was in a relationship with Nina Nesbitt, a Scottish singer for a few years until the couple split up in 2012. Nesbitt starred in his music video titled 'Drunk' and the songs "Photograph" and "Nina" were dedicated to her. Sheeran was also involved with Athina Andrelos, he inspiration behind his song "Thinking Out Loud". The couple dated from January 2014 to February 2015.
Ed Sheeran – Tattoos
The prolific singer is known for his affection for tattoos. The well known ones include 'the family tree' ,  'the phoenix',  'the lion', 'the tiger stripes', 'random impulse', 'about music' and 'pingu'.
 House
The 1.73 meter tall Sheeran owns a farm in Farmlington, his hometown. He also owns a home in South London.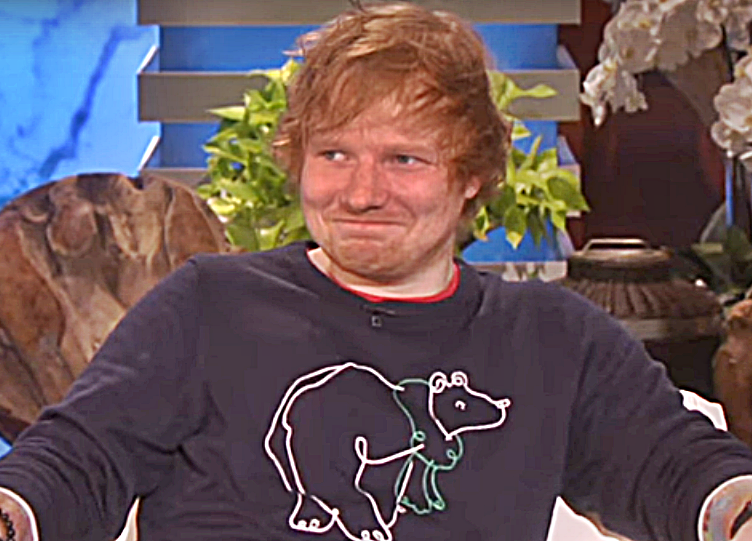 Ed Sheeran – Net worth
Sheeran has an estimated net worth of approximately $84 Million. As on September 2017, he was making a staggering amount of $80,400 per day. He earned $29.4 million in sales for his company, of which his annual salary was $26.5 million. In the period 2013 to 2016, he earned in excess of $62 million.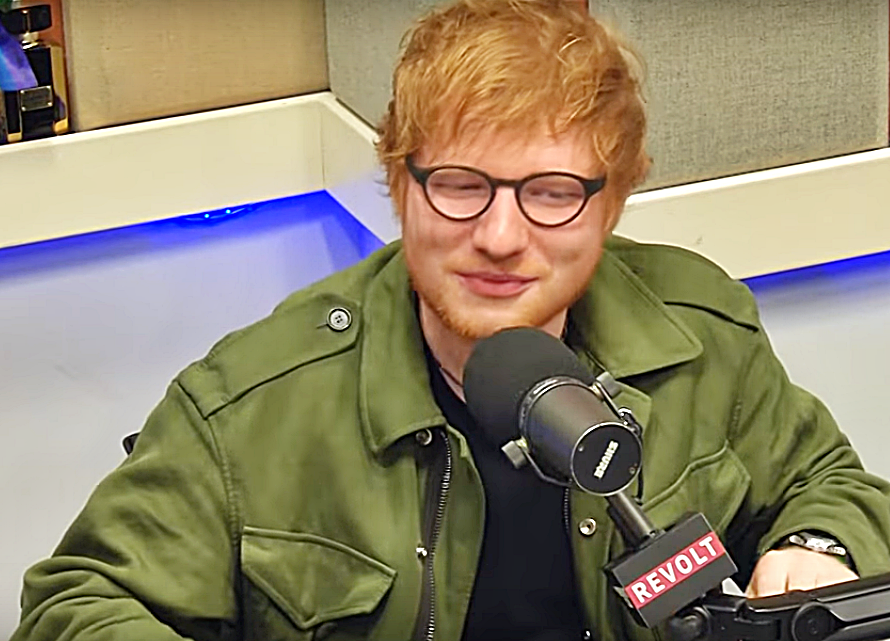 Sponsored link