Italian Fashion Designer, Donatella Francesca Versace is the Current Vice-President and the chief designer of the Versace Group. She owns 20% of the Versace business. Donatella is the younger sister of the world famous fashion designer Gianni Versace. When she was younger she served as her brother's adviser and inspiration.
In 1997, Gianni Versace was murdered which consequently affected the Versace Empire badly. It was at this time that Donatella took over as the creative director of the Group and tapped into her talent of Public Relations expertise. Her close friendships with Madonna, Demi Moore and Elton John helped equate the Versace Brand name with celebrity in the eyes of the public. This turned the Versace line into a force to be reckoned in the fashion industry.
Family Background, Early Life, and Education
Born in Reggio Calabria, Italy, on 2 May 1955, Donatella is the youngest out of her four siblings and was the most adored member of the Versace family.  Her father was a financier to Italian aristocracy while her mother was a dressmaker.
Sponsored link
She lost her older sister, Tina to a wrongly treated tetanus infection. The only other surviving member of the Versace family is her brother Santo, who owns a 30% percent share of the Versace stock.
She enrolled in Florence University, Italy in 1997 to pursue the languages but dropped out, shortly in order to join her brother's fashion company.
Donatella Versace – Childhood and Young Pics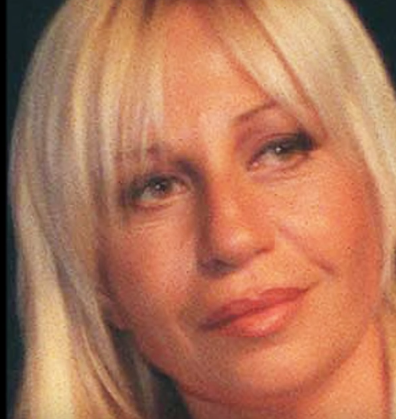 Donatella Versace – Plastic Surgery (Before, After Pics)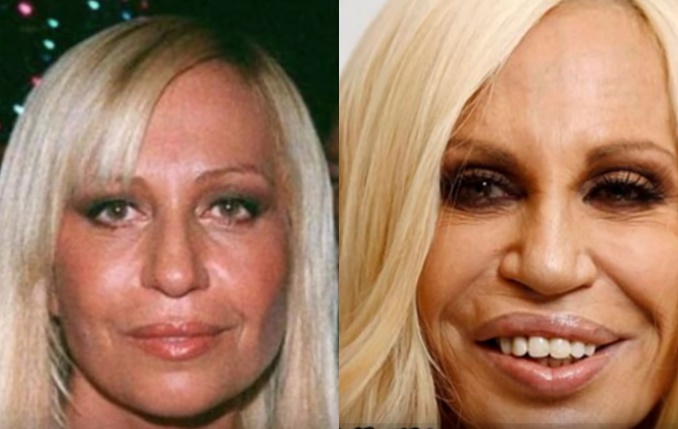 Career
Donatella moved to Milan in 1979, to work with her brother Gianni. She started off as a design assistant and gradually moved to Public Relations. In the 1980's she plunged into fashion fulltime and was rewarded by her brother, with a signature perfume called 'Blonde' dedicated to her as well as her own label "Versus."
She took over as the chief designer after her brother's assassination in July 1997. She organized her first couture show in 1998 for the Versace Atelier in Paris at Hotel Ritz which was attended by a host of celebrities and was a triumph. This show became an annual event and she began using well-known fashion models to generate good coverage from the press.
In 2002, the famously designed Versace clothing by both Gianni and Donatella was put on a special exhibit at London's historical Victoria and Albert Museum. In 2008, She was named the honorary chairman of London's Fashion Fringe; an initiative to support emerging designers.
Her original line, 'Versus' was revived in 2009 by Christopher Kane in 2009. Since October 2012, Lady Gaga has remained Donatella's muse. She even invited Gaga to her late Brother's Milan apartment in a well-publicized visit.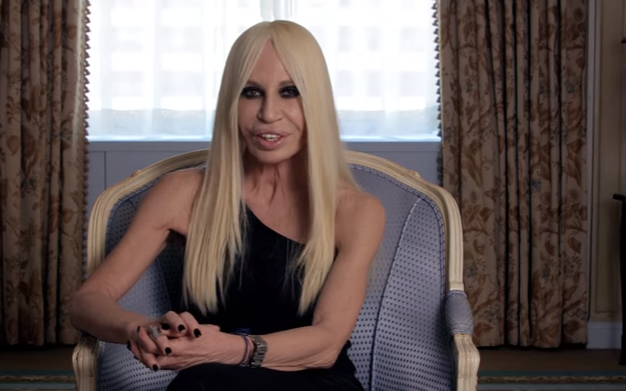 Sponsored link
Donatella Versace – Husband
with daughter Allegra
Donatella Married Paul Beck, an American model in 1983. Together they have two children, a daughter named Allegra Versace Beck, born in 1986 and a son called Daniel Paul Beck born in 1990. The couple divorced in 2000.
She had another short lived marriage with Manuel Dallori from 2004-2005
She is often impersonated by her good friend Maya Rudolph on NBC's Saturday Night Live. She also featured in the novel 'The Devil Wears Prada' by Lauren Weisberger, and her name is mentioned in famous Bollywood movie "Student of the year" in the 'Gulabi Aankhen' song. She was portrayed by Gina Pershon in a movie drama called 'House of Versace' that chronicles the Versace family.
Donatella Versace- Net Worth
She has a net-worth of $2.3 billion dollars.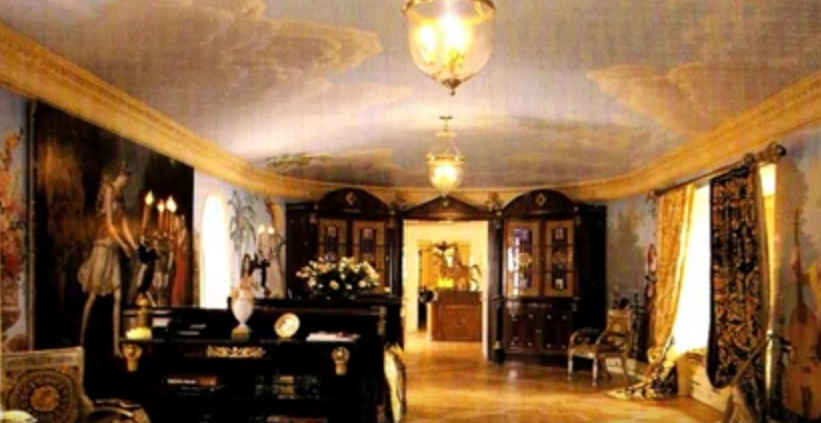 Donatella Versace
Trivia
Penelope Cruz is all set to play her in a biopic made on her.
Sponsored link