Donald John Trump, Sr. is a well-known American business tycoon, TV personality, author, investor, and politician. Currently the chairman and president of The Trump Organization, he started in the real estate sector and later diversified into many different fields. The candid and outspoken Trump became a household name and a celebrity after his reality show 'The Apprentice' on NBC became a huge hit.
Early Life and Family Background
Trump was born in Queens, New York, on June 14, 1946, to Mary Anne and well-to-do real estate developer Fred Trump. Donald had 4 siblings. He attended the private Kew-Forest School located in Forest Hills, Queens. Later, he spent his high school years at the New York Military Academy.
He then studied at Bronx's Fordham University for 2 years before transferring to University of Pennsylvania's Wharton School. In 1968, he graduated from the university with a Bachelor of Science degree, with economics as a major.
Sponsored link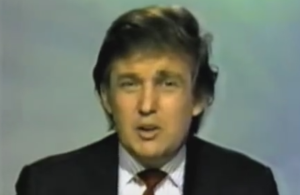 Career
Real Estate: Trump's started his career by working for 'Elizabeth Trump and Sons' the real estate business of his father that provided middle-class housing in Brooklyn, Staten Island, and Queens. He moved his office to Manhattan in 1971 and became involved in restructuring of buildings so as to improve their aesthetics and thus increase their sale value.In 1981, he modernized the debt-laden Commodore Hotel into The Grand Hyatt. He started expanding his businesses and purchased the Taj Mahal Casino. The diversification and expansion however made Trump almost bankrupt. In 1991, he gave away 50 percent of his stake in the casino to get time and reduce interest payments and thus turned around his bankruptcy.Trump was business force once again by the late 90s. He built the 72 storied residential tower 'Trump World Tower' in 2001 and continued his success in real estate with buildings such as the Trump International Hotel, Trump Place, and Tower projects in places like Chicago, Toronto Honolulu, Fort Lauderdale, and New York City.
Entertainment: Trump was the host and executive producer of the popular reality show on NBC, 'The Apprentice.' The show offered a high-level managerial position to one winning contestants in one of the organizations of Trump.The Trump Plaza hosted 2 World Wresting Mania games. Another show 'The Celebrity Apprentice' was also co-hosted and produced by Donald; here celebrities competed to win money for varied charities.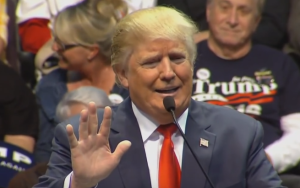 Miss Universe Organization: Trump acquired the Miss Universe Organization in 1996. It runs varied pageants like Miss Teen USA, Miss USA, and the very popular international beauty competition, i.e., the Miss Universe pageant.
Other businesses and Investments: Trump also has investments in varied companies like the Donald J. Trump Signature Collection of menswear and accessories, the mortgage company Trump Financial, Trump Model Management, and the travel website GoTrump, etc.
Politics: Trump has made contributions to the candidate of both the Democratic and Republican parties. He supported Mitt Romney in the 2012 US presidential race. In 2000, he ran an exploratory US presidential nomination campaign for the Reform Party, but ended it despite winning the California and Michigan primaries.Trump is currently seeking the Republican Party's nomination for the US Presidential election of 2016. He has been the front runner in the polls ever since he started campaigning. His campaign has been very controversial and marked by anti-illegal immigration policies and short-term suspension on immigration of Muslims.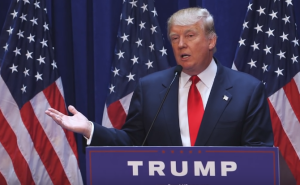 Donald Trump – Homes and Properties
The real estate mogul has many enviable properties, as listed below: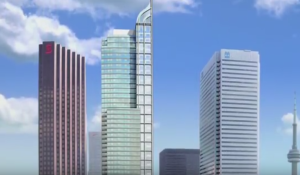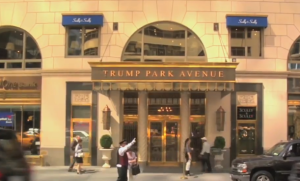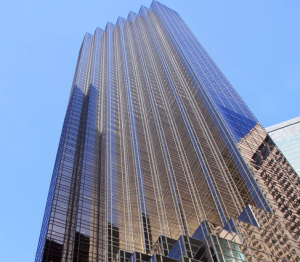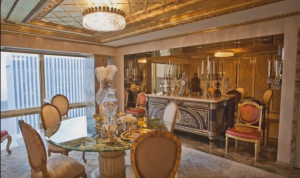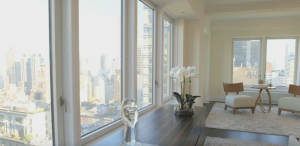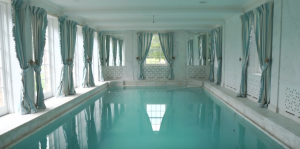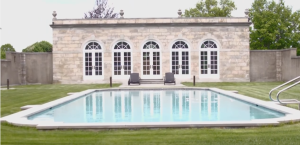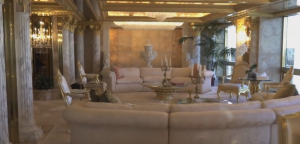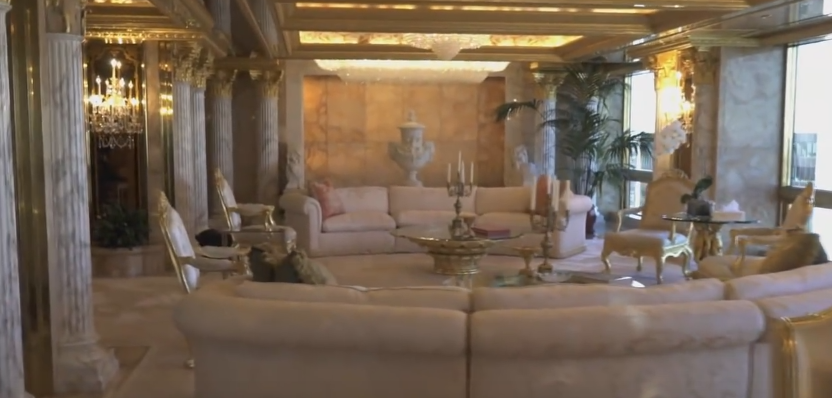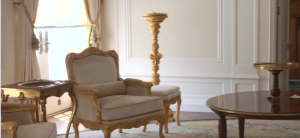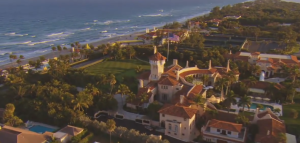 Trump Tower: It is a 68-storey building on 5th Avenue and the penthouse is his pad. The sky palace is spread across 30,000 square feet and features artistically crafted ceilings, a gold-plated diamond studded main door, indoor fountain, and expensive chandeliers.
Seven Springs: Spread across 213 acres in Bedford, New York, Trump purchased the land in 1995 for $7.5 million and constructed the 'Seven Springs' mansion on it. It features a 2-storied playroom, 13 bedrooms,indoor swimming pool, and 12 bathrooms, etc.
Mar-a- Lago estate: Located in Palm Beach and spread over 17 acres, Trump purchased this property in 1985 for $10 million. Now converted into a club, it features all luxuries including 58 bedrooms, 12 fireplaces, and 33 bathrooms.
Other properties: Trump owns the Kluge Estate Winery and Vineyard in Charlottesville, Virginia; it has a sprawling mansion spread across 23,000 square foot, winery, and vineyard. He also owns 4 golf courses in America, the best of which is the Trump National Golf Club in LA.
Donald Trump – Jets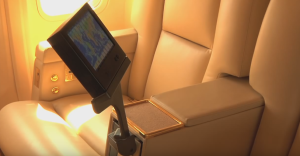 Sponsored link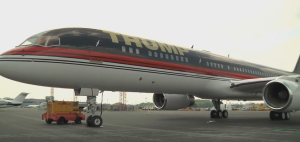 Trump flies around in an opulent Boeing 757-200 airliner or a Sikorsky S-76B helicopter.
Personal Life
Trump has married 3 times, to Ivana Zelnickova/Trump in from 1977 to 1991; to Marla Maples from 1993 to 1999; and to Melania Knauss from 2005. Donald has 5 kids and 7 grandchildren.
 Through Ivana, he has three children, Donald Jr.(born 1977), Ivanka (born 1988) and Eric (1984). The couple divorced in 1992.
Though Marla, he has one child, Tiffany (born 1993)
Though Melania, Trump has a boy named Barron William Trump (born 2006)
 Donald Trump has seven grand-children, five from Donald Jr. and two from Ivanka.
Donald Trump Jr holds the position as Executive Vice President of the Trump Organization. Ivanka Trump is the Executive Vice President of Development and Acquisitions  for the Trump Organization, besides being the head of Ivanka Trump Fine Jewelry and Ivana Trump Lifestyle Collection. Eric Trump holds the same position as his sister, he runs his own  Eric Trump Foundation, which is a social-service wing of the company.
Trump has authored many books, the most famous of which is 'The Art of the Deal.' Another notable book which airs his political views is Time to Get Tough- Make America Great Again
Some causes that Donald supports include 'Jimmy Fund,' 'Mississippi Animal Rescue League,' and the 'David Foster Foundation.'
Donald Trump – Family (In Pictures)
First wife Ivana Zelnickova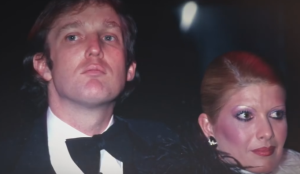 Second wife Marla Maples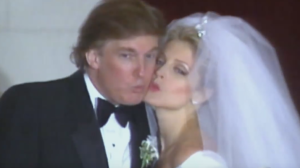 Third wife Melania  Trump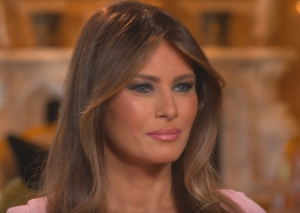 Donald Trump – daughter Ivanka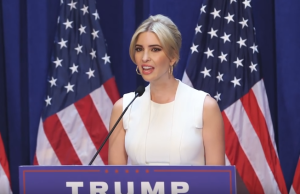 Son – Donald Trump Jr.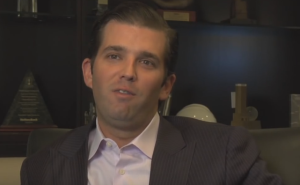 Son – Eric Trump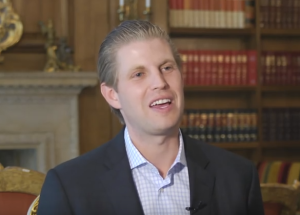 Donald Trump – daughter Tiffany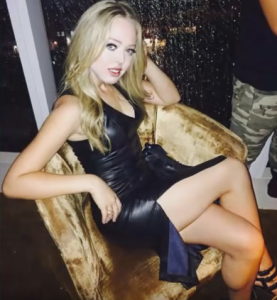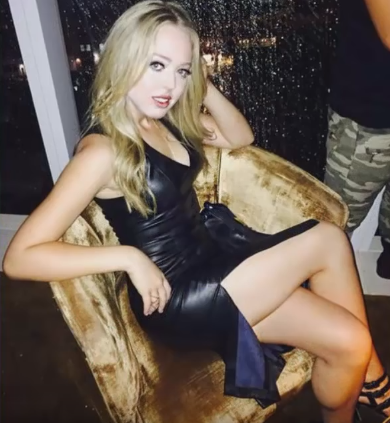 Son – Barron Trump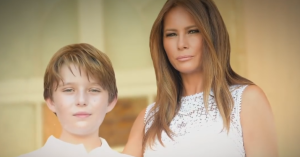 Donald Trump – Net Worth and Salary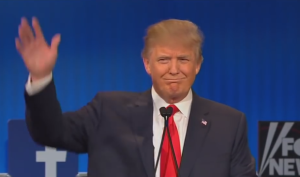 As per Forbes, the 2015 net worth of Trump was about $4 billion. Trump, on the other hand, released a statement with nearly $9 billion as his net worth, wherein his brand is valued at $3.3 billion.  He earns an annual salary of $380 million. However, he has stated that he would forego the presidential salary if he becomes the President of USA.
Sponsored link