Don Lemon is an eminent and award winning  journalist and television news anchor of U.S. His full name is Don Carlton Lemon. He currently serves as  the host of the American evening newscast and overnight newscast show named CNN Tonight with Don Lemon. Lemon achieved fame by hosting this CNN Newsroom  program. In his lucrative career, he has been associated with several popular channels such as MSNBC and NBC. Apart from his career as a journalist and anchor, he has also written an autobiography named Transparent.
Early life and background

Lemon was born on March 1 in the year 1966, in  Baton Rouge, the capital of Louisiana. The name of his mother is Kathrine Clark. He has two sisters named Yma Lemon and Leisa Lemon. They grew up in Baton Rouge with their mother and grandmother. In the year 1976, Lemon's mother married his stepfather.  He completed his high school education from  the Baker High School located in the small city of Baker. Lemon joined Louisiana State University in the year 1984. Without completing the course he moved to New York in 1990, to serve as a news assistant at a flagship television station named WNYW, affiliated with the Fox Broadcasting Company. After that, Lemon joined Brooklyn college to pursue his graduation in broadcast journalism. He graduated from that college in 1996.
Career achievement

In the year  1990, Lemon worked for WCAU, an affiliation of the NBC network. He also contributed to NBC Nightly News and NBC's Today.
Sponsored link
After completing his graduation in 1996, Lemon shifted to Birmingham, Alabama to work as a news anchor of the program named WBRC of Fox network. After quitting this job, he moved to Missouri to serve as an investigative reporter and anchor For KTVI.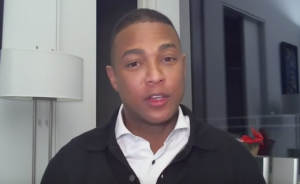 Sponsored link
In 2002, he achieved the Edward R. Murrow Award for his contribution  as a reporter to the Washington D.C snipers.
He shifted to Chicago to work as a co-anchor of the  newscast at WMAQ, in 2003. He achieved  an EMMY award for his exclusive investigative report on the real estate market of the city. His special coverage of the incident of Hurricane Katrina garnered him an another EMMY award in the year 2005.
After achieving so much fame and awards, Lemon was hired by the cable channel CNN in 2006. He moved to Atlanta, Georgia to work as the on screen reporter and prime time anchor for the Network Newsroom of CNN. In the year 2013, he also covered U.S President Barack Obama's inauguration. The Columbia Journalism Review honored him with a DART award in 2014.
Is Don Lemon Gay?

During an on air interview in 2010, the 5 foot 6 inch tall Lemon disclosed that he was physically abused by a teenage male neighbor when he was eight years old. In his autobiography  'Transparent', he mentioned himself as gay. After announcing his status in the memoir, he is treated as a role model for gay men. The prolific news anchor is dating choreographer John Byrne.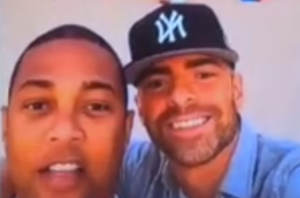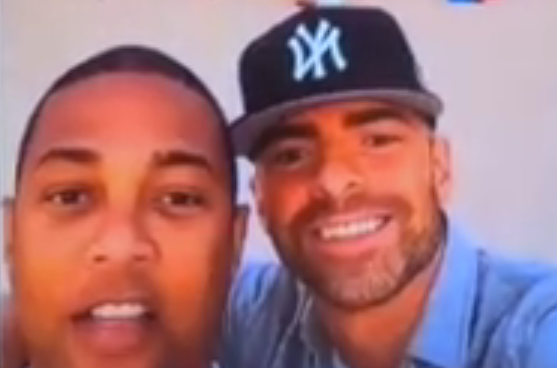 Don Lemon – Net Worth

The prominent host of the CNN Newsroom  obtains a fortune of $3 million US dollars. He is one of the richest TV personalities in the globe today.  He earns a salary of $125,000 per year.
House

Presently, Don Lemon is living in his posh residence located in New York city.

Sponsored link