John Donald "Don" Imus, Jr is a famous American radio talk-show host popularly known for his notorious sense of humor. He is known for his super entertaining, offensive comments and an innate sense of humor. Imus received immense recognition due to his show 'Imus in the Morning'. This nationally syndicated show first aired in 1971, and is broadcasted throughout the country by Cumulus Media Networks.
While Imus is a favorite among his audience, he also drew a lot of criticism from certain sections of the society. Imus' "insult humor" does not sit well with many critics; he however continues to pander to the demands of his audience who prefer him in the role. Don is also a well known writer, photographer and a philanthropist. He began his career in the year 1968. 'Imus in the Morning' first aired in 1971 and was on air for the 36 years until 2007, when it was cancelled.
Early life and Education
John Donald Imus, Jr was born in Riverside, California, on July 23, 1940 to John Donald Imus, Sr and Frances E. (née Moore). He has only one sibling, a younger brother named Fred who was also a talk show host. The Imus brothers were raised on a cattle ranch near Kingman, Arizona.
Sponsored link
Imus has claimed that he was not a very bright student at school, and went to a number of different schools thoughout his formative years. He attributes this to his tough childhood and his parents' divorce. His parents parted ways when he was about 15 years old. After dropping out of high School, in 1957, Imus joined the Marine Corps and stayed on till 1960. He also battled alcoholism for a long time.
Career
Imus did a series of odd jobs until he won a talent content at one of Johnny Otis's nightclub. It was at this time that he developed a passion for radio. His first job as a radio disc jockey stated in 1968, at a radio station called KUTY in Palmdale, California. He soon moved to KJOY, another small time radio station in Stockton, California where he first gained recognition for his controversial statements and rude comments on air. Though he enjoyed immense popularity, he also often got into trouble and was ultimately fired for saying the word "hell" on air.
Sponsored link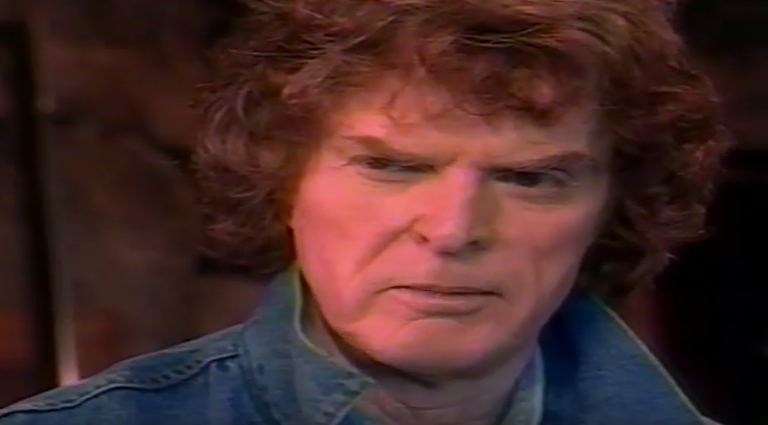 In 1971, Imus was hired by the WNBC Radio in the city of New York where he started hosting the 'Imus in the Morning' show in the month of December. The show gained notoriety for its unconventional style and for Imus' inherent sense of humour. Imus is credited with introducing his audiences to "insult humour, a concept never heard of before. He made fun of celebrities and media personalities and spared no one. His unique style made him a legend at the radio network, raked in many listening and the show received record ratings. The show aired on the radio for 36 years and was broadcasted on the MSNBC television network for 11 years.
Personal Life
Imus has been married twice. He was first married to Harriet Showalter. He is a step-father to Nadine and Toni, Showalter's daughters from a previous relationship. He also fathered two daughters with Showalter named Ashley and Elizabeth. He divorced her in 1979. In 1994, Imus married Deirdre Coleman. He has one son, Frederick Wyatt with Coleman. Both Imus and Coleman are vegan.
In March 2009, Imus announced that he was diagnosed of prostate cancer in the second stage. He currently lives on a ranch in Brenham, Texas.
Don Imus – Salary and Net Worth
While estimates peg Don Imus's salary to $7 to $10 million bracket, he has an estimated net worth of  $40 million.
Sponsored link