Dilip Shanghvi is one of the most renowned and wealthiest businessmen in India. He is the Managing Director and Founder of Sun Pharmaceuticals Industries Limited. The Government of India had conferred him with the prestigious "Padma Shri" award in the year 2016.  In the year 2015, during Forbes 'real time ranking', he even surpassed Mukesh Ambani as the richest person in India. Of course, in 2016, the latter still continues to be the richest  ever in India but Dilip Shanghvi's rise has been  phenomenal.
Early life and background
Born on 1st October, 1955, Shanghvi came from Amreli, a place in Gujarat. His father, Shantilal Shanghvi was a wholesaler of drugs in Kolkata and his mother Kumud S Shanghvi was a homemaker. Dilip completed his school education from J.J. Ajemra High School and earned a bachelor's degree from Bhawanipur Education Society College under the University of Calcutta. He did his bachelor's in Commerce.
Career
He started earning by working with his father in the wholesale generic drugs business. It was in Kolkata that he worked as a drug distributor and thought of opening his own line of drugs instead of selling others' products.
Sponsored link
He wanted to achieve something big and   so it was in 1982, that he started Sun Pharmaceuticals Company in Vapi. He founded this company in 1983, with five psychiatric products. With his superior and first-hand knowledge about business tactics, Sun Pharmaceuticals became India's largest drug making company. In order to get inside the US market he helped out Caraco Pharmaceutical by acquiring with the business as it was going through a major loss. He turned the tables for that company in no time at all ensuiring that Sun Pharma earned 60 percent of US revenue.
In 2007, he acquired Israel's Pharmaceutical Company called Taro Pharma. Shanghvi's great business strategies and leadership quality lead to Sun Pharmaceuticals becoming the fifth largest generic drug manufacturing company in a global platform.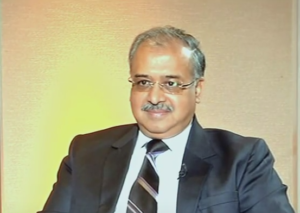 Sponsored link
Shanghvi is also the Managing Director and Chairman of Shantilal Shanghvi Foundation and Sun Pharmaceuticals Advanced Research Company. He has got various awards and appreciation by different sources because of his tremendous contribution in the business field. He received the prestigious, "Entrepreneur of the Year" in 2010 and also became the CNN-IBN Indian Businessman of the year in 2011.
Dilip Shanghvi – Wife
He got married to Vibha S Shanghvi. They have two children together. The names of their children are Alok and Vidhi who currently work in Sun Pharmaceuticals. Vibha was givenRs. 280 crore worth shares as gift, by her mother-in-law in 2015,  soaring her stake from 0.28 percent to 0.43 percent in the company.
Dilip Shanghvi – Net Worth and Salary

Shanghvi has an estimated net worth of $16.7 billion. In spite of being the second richest person in India, he takes the lowest salary. among all pharma CEOs. His salary is usually at Rs.2 to 3 crore rang which includes his base salary, bonus, housing allowance, perks, insurance and providend fund money
Dilip Shanghvi -House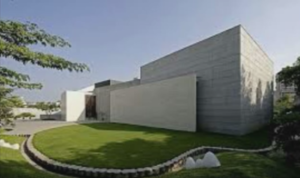 Dilip Shanghvi stays in the suburbs of Juhu, Mumbai.  The home is an unassuming one for someone his stature. He  hates being in the spotlight and believes in simple living. He has a palatial house in Surat at Gujarat that has been built by a promising project group called Matharoo Associates. The house is built in a lavish way. It has a beautiful architecture with big garden.
 Charity
Though Shanghvi is not the one to talk about his personal charity, reports state that he foregoes a part of dividend on shares for Sun Pharma and donates them in charity.
Sponsored link