Deepak Chopra is an author, physician, public speaker, prominent figure from India. He was a part of New American movement and is an alternative medicine advocate. He is one of the most respected and wealthiest names in alternative medicine.
Early Life and Background
He was born on 22nd October, 1947 in New Delhi, to Krishan Lal and Pushpa Chopra. Deepak's father was a cardiologist and his brother Sanjiv Chopra works at Harvard Medical School as a professor of medicine.  He completed his primary education from St Columbia's School situated in New Delhi and in 1969, did his graduation from All India Institute of Medical Sciences. Deepak did some work in rural India as a doctor and it was during his early career life when he was attracted towards endocrinology, specifically neuroendocrinology. He wanted to find out the biological basis of human thoughts and emotions through neuroendocrinology.
The Indian Government had banned its doctors from giving the American Medical Association exam, which is required for USA medical practice. Hence, he flew to Sri Lanka to take it. After he passed the exams, he travelled back to USA and did his internship at Muhlenberg Hospital, New Jersey. Chopra completed his residencies in internal medicine at Lahey Clinic, Massachusetts and received his license to practice medicine in 1973. He could practice in the state of Massachusetts specialized in endocrinology.
Sponsored link
Career achievements
Tufts University, Harvard University and Boston University are some medical institution where he has taught medicine. He soon became the Chief of Staff at (NEMH) New England Memorial Hospital in Massachusetts before starting his own private practice in endocrinology.
In June 1993, he shifted to California, to work at Sharp HealthCare's Institute as an executive director for Mind/Body Medicine and Human Potential. He has had clients like Michael Jackson's family and charged $4000 per week in a luxurious resort at California used as his clinic. In 1995, he received his license to practice medicine in California. He founded the Chopra Center for Wellbeing in southern part of California in 1996. 2004 was the year when he received a California medical license and 10 years later got affiliated to Scripps Memorial Hospital located in La Jolla, California.
He served as a teacher in many universities, medical centers and business schools and wrote more than 80 books till date.
Sponsored link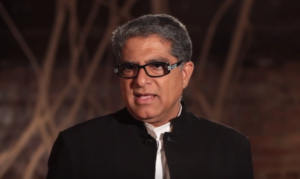 Controversy
Chopra has been criticized for his ideologies by many scientific and medical professionals. They claim that he is merely a pseudo medicine practitioner. His statements regarding the healing of human beings via Ayurveda and Quantum Mechanics were dismissed by many and they even said that Chopra was lurking away sick individuals off medical treatment. Through his theory of placebo effect for treatment of patients, he got a lot of criticism for his work.
His usage of the word "Quantum" in medicine as a metaphor had created a lot of problems amongst Physicists. He is also referred to as the controversial new age guru.
Wife and Children

He is married to Rita Chopra and is father of two children, Mallika and Gotham Chopra.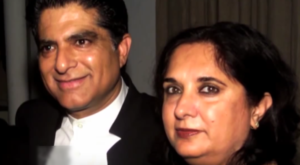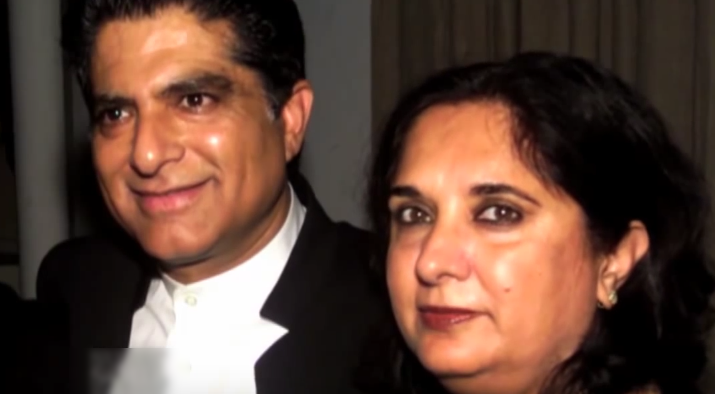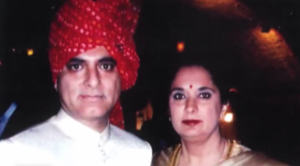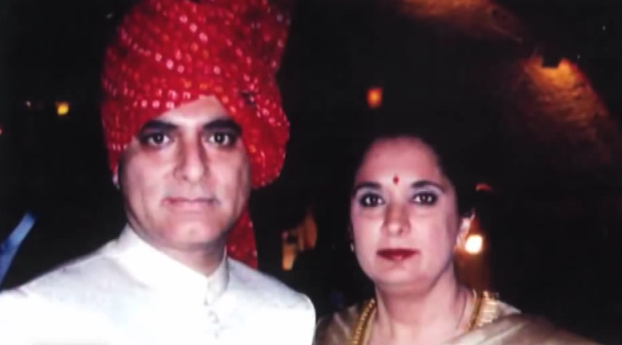 Deepak Chopra – Net Worth and Salary

Some sources claim that his net worth is estimated to be $80 million. He draws a salary of $9 million each year.
Deepak Chopra – Books
Some of his books include
The Seven Spiritual Laws of Success
Life after Death
The Book of Secrets
Parents
Perfect Weight
Grow Younger, Live Longer
The Ultimate Happiness Prescription
Super Brain
Sponsored link