David Rockefeller Sr was an American Banker and the current patriarch and oldest current living member of the Rockefeller family.
Early life and education
He was born in then New York's tallest residence ever built on June 12th, 1915. He was born to John Davidson Rockefeller Jr and Albigail Aldrich. John Rockefeller Jr was the only son of the co-founder of Standard Oil, John Rockefeller Sr.
David Rockefeller Sr was the youngest of six children born in the family. He attended Lincoln School. He then graduated in 1936 from Harvard University.  He did a year in Economics studies in Harvard and then at the London School of Economics. His first job stint was at a bank branch in London of what was to become the Chase Manhattan Bank. He came back to the United States to complete his studies which resulted in a Ph.D. from the University of Chicago.
Sponsored link
Career
After completing his studies , he was appointed 'Secretary' to the New York Mayor Fiorella La Guardia for a period of 18 months under a public service position. From 1941 to 42, he served as Assistant Regional Director of the United States Office of Defence , Health and Welfare services. At the onset of the Second World War he enlisted into the US Army and attained the rank of Captain in 1945 ; he attended  Officer Candidate School in 1945.  He served in North Africa and France. He was also an assistant military attache at the American Embassy in Paris during this time.
After the war, he joined Chase National Bank, the banking organisation which was associated with the Rockefeller family for a long time in 1946.  He started as Assistant Manager in the Foreign department which was responsible for financing of international trade for global commodities like metals, coffee and sugar.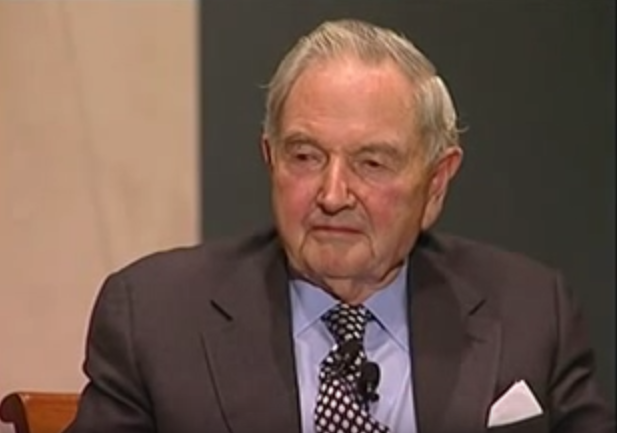 By 1960, he became President and was chief executive and chairman until 1980-81. Under his tenure , the bank had grown tremendously and as a measure of achievement was the first bank to establish a branch in Moscow , in what was then the Soviet Union , in 1973. He also established a correspondent bank relationship with the National Bank of China.
He has also had political influence albeit in a private capacity. He also acted as a connection with other poltical personalities inlcuding Fidel Castro, Mikhail Gorbachev, and Saddam Hussein.
Though identifying as Republican , he was among those those had a more moderate leaning in Republican thinking.
He also had connections with the Central Intelligence Agency.
David Rockefeller – Wife and Children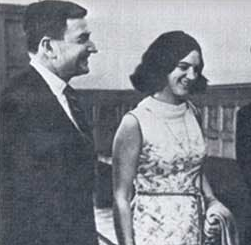 He had married Magaret McGrath , the daughter of a partner of a prominent Wall Street Firm , on September 7 , 1940. The couple had 6 children. Mrs. Rockefeller passed away in 1996.
Controversies
Rockefeller came under intense public scrutiny in the light of his and his associates persuasion of then President Carter to admit the Shah of Iran into the United States for urgent medical treatment for lymphoma. The Shah's absence in his native Iran was the oppotunity for the radical Islamic revolution to occur in the country.
Sponsored link
Book
In 2002, he published a book known as 'Memoirs',  his autobiography.
Trivia
David Rockefeller Sr has received numerous awards including The Presidential Medal of Freedom, US Legion of Merit and others.
David Rockefeller – Net Worth, House and Properties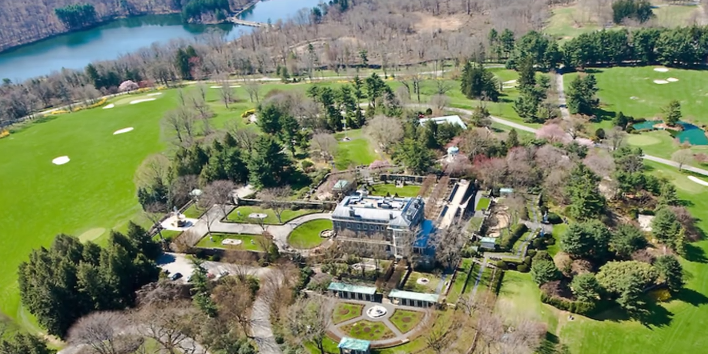 Rockfeller has a net worth of $ 3.0 Billion. He was among the top 200 people in the world in terms of wealth.  Most of his wealth had come to him by means of family trusts set up by his father. Other notable assets include immovable property investments like a stake in a 4000 acre resort in the Virgin Islands , a ranch in Argentina and another in Australia.
He also owned assets by means of his art collection of which the type ranges from impressionist to postmodern. Much of his owned collection are at the Museum of Modern Art in New York , of which he is the Honorary Chairman.
Rockfeller grew up in a nine-storey building at 10 West 54th street. The residence known as Sleepy House, contains rare art works including Renaissace paintings. He was a huge follower of art works.  The billionaire's main house was in Hudson Pines, a family property in Pocantico Hills, New York. He also has other properties called 'Four Winds' in Livingstone, New York, a home in Manhattan and another summer house on Mount Desert, near Maine Coast.
David Rockefeller  – Young Pictures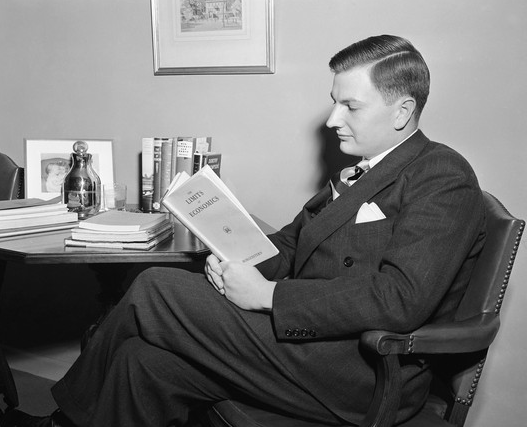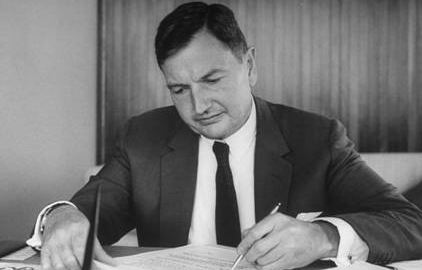 Philanthropy
David Rockefeller was one of the pioneers when it came to charity work. He donated more than $900 million towards charities like Rockefeller Brothers Fund, Rockefeller University and Harvard. He stated that when he died, another $225  million would be given to the Rockefeller Brother's Fund, so that the money would be used to float 'David Rockefeller Global Development' fund for human empowerment, welfare and education.
Death
The world's oldest billionaire died at his home in Pocantico Hills, at age 101.
Sponsored link