Cristiano Ronaldo is a well-known Portuguese soccer player who plays for the Spanish club Real Madrid and also leads Portugal Team at the national level. Portuguese Football Federation named Ronaldo as the best Portuguese player of all time in 2015 during the 100th anniversary celebration. In 2016, Forbes reported that Ronaldo has become the highest paid athlete of any sport with earnings of $88 million, followed by the retirement of boxer Floyd Mayweather and exit of injured Tiger Woods. Ronaldo became the second athlete from a team sport to claim the top spot in Forbes list since it began ranking sports earnings in 1990. ESPN also named him the world's most famous athlete.
Early life and background
Ronaldo was born on February 5, 1985, in Santo Antonio, to José Dinis Aveiro and Maria Dolores dos Santos Aveiro. Ronaldo is the youngest of four children, he has two elder sisters and one older brother.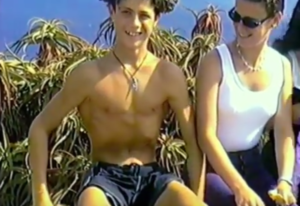 Sponsored link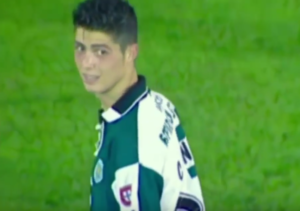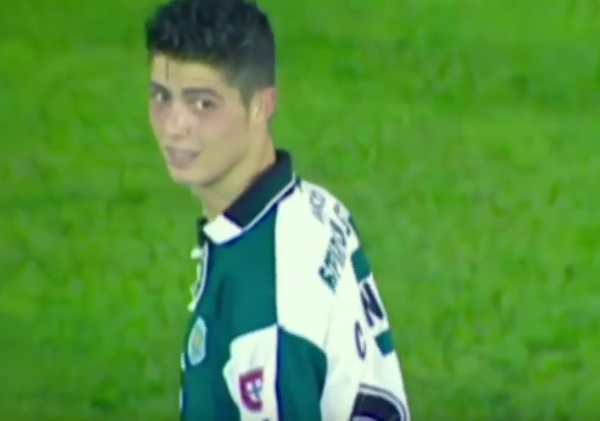 Ronaldo's father was a municipal gardener and his mother was a cook, he stated that their financial condition was not really good when he was a child. Ronaldo started playing football when he was eight years old. As a kid, he played for Andorinha, an armature team where his father used to serve as the kit man.  As a child, he did not connect with his father who would drain the family's meager finance with his alcohol addiction. Young Cristiano began taking to football like fish to water.
Later, Ronaldo played for the local club named Nacional for two consecutive years. In an aftermath, he shifted to Alcochete, in order to join Sporting CP's football academy. He took the decision of ceasing his education to focus completely on football, when he was around 14 years old. Ronaldo had the faith that he can play semi-professionally, but the journey was not easy for him, he was forced to give up his playing career as he was diagnosed with a heart disease. He underwent a surgery in which an advanced laser therapy was used to heal the affected area of his heart. After a while, the skilled and passionate player resumed the training, perfect his game and building his body, as well..
Career highlights
Ronaldo's debut in Primeira Liga against Moreirense in October 2002 grabbed public attention. Arsenal's manager Arsene Wenger was quite interested in including Ronaldo in his team. In 2003, manager of Manchester United Alex Ferguson signed Ronaldo, stating that "Ronaldo is one of the most exciting young players" he had ever seen. Ronaldo became the first Portuguese player to be a member of the renowned Manchester United team.
Ronaldo secured his future as a football star by signing a £12.24 million contract with Manchester United and became the most expensive teenager in the history of English Football.  After joining Man Utd, Ronaldo was given Jersey No. 7, which was previously worn by legends like George Best, Eric Cantona and David Beckham.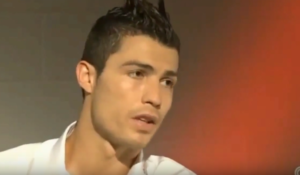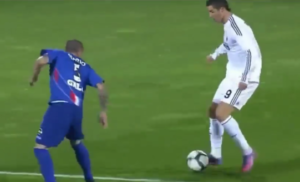 In June 2009, he left for Spain to sign an agreement with Real Madrid FC for a world record fee of £ 80 million. ($131.5 million).  After joining Real Madrid, Ronaldo was provided with jersey number 9, since their captain Raul was already wearing jersey number 7. After playing for six years Ronaldo's contract with Real Madrid was renewed this would keep him at the club till the year 2018. Ronaldo is Real Madrid's all time highest goal scorer.
Sponsored link
Ronaldo's skill and capability has made him   one of the most respected and praised football stars.
Relationship and personal life
The 1.85 meter tall Ronaldo has dated many high profile women including Gemma Atkinson, Alice Goodwin, and Irina Shayk. As on 2015, he was reported to be in a gay relationship with Amsterdam-born Kickboxer Badr Hadi. There has so far been no confirmation regarding the same.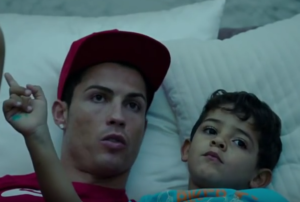 From one of his past relationships, Cristiano is having a son named Cristiano Ronaldo Jr.
In 2016, Ronaldo was dating Italian model and singer  Elisa De Panicis.
 Cristiano Ronaldo – Salary and Net Worth
Cristiano Ronaldo's earns a salary of $56 million. $32 million of his annual earnings of $88 million comes from endorsements with brands like Nike, Tag Heuer; etc. He has a net worth of approximated $320 Million. For 2017-18, he is signed for $50 million contract.
Cars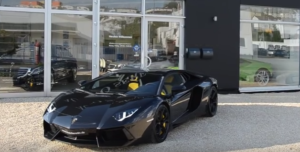 Cristiano Ronaldo owns a fleet of cars which includes a Lamborghini,  a Rolls-Royce,  a Bentley and a Mercedes
Cristiano Ronaldo – House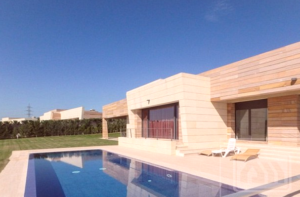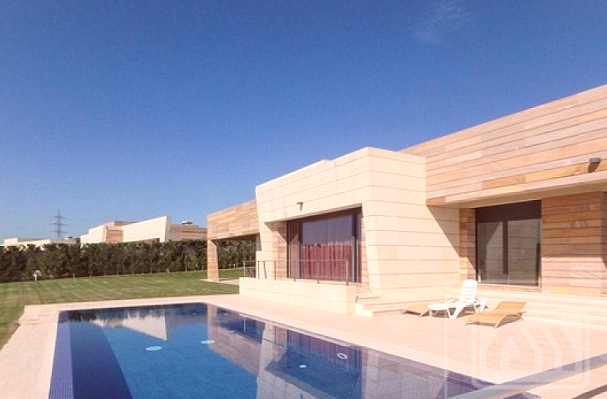 He stays in a palatial mansion in La Finca, Pozuelo de Alarcon, Spain. The house is a sprawling 8600 square-foot property. The one-storey building has seven bedrooms, eight bathrooms, a hot tub and a room full of his enviable trophies. There is a small football pitch and a swimming pool outside his home.
Book on Cristiano Ronaldo
The book 'Cristiano Ronaldo – The Rise of a Winner' is an interesting story about the rise of the star footballer from humble roots.
Sponsored link