Chester Charles Bennington was a renowned American singer and lyricist and lyricist best known as a member of the popular American rock band 'Linkin Park' in which he was a front-man. Bennington rose to fame in 2000 with the release of 'Hybrid Theory'; the band's debut album which was a worldwide commercial success. It was certified Diamond by RIAA (Recording Industry Association of America) in 2005 and was also recognized as the best-selling album of the decade. Following 'Hybrid Theory', 6 more successful albums were released by the band.
Bennington was the lead vocalist of another band; 'Dead by Sunrise' that he formed in 2005, while still being a 'Linkin Park' member and created separate songs that he felt did not suit the image of 'Linkin Park'. The band debuted in 2009 with 'Out of Ashes' as their first album. He also nurtured a life-long dream of being a member of the popular band 'Stone Temple Pilots' being serving as its front-man from 2013-2015.
Early Life and Education
Bennington was born in the American city of Phoenix, Arizona on 20 March, 1976 to Susan Elaine Johnson and Lee Russell Bennington. While his mother was a nurse, his father was a police detective. When Bennington was 11, his parents divorced and he placed under the custody of his father.  Bennington led a tumultuous childhood owing to this and even started abusing drugs.
Sponsored link
Bennington went to three different schools including Centennial High School, Ironwood High School and Greenway High School and formed his first band named 'Grey Daze' at Greenway. In 1994, he graduated from Washington High School. As a child, Bennington suffered sexual abuse at the hands of an older male friend and was also bullied in high school severely. When he revealed his abuser's identity, he learnt that his abuser himself was a victim of child se*ual abuse and chose not to press charges.
Career Rise
With the release of 'Linkin Park's debut album in 2000, 'Hybrid Theory'; Bennington became an international phenomenon. He provided the vocals for the album which became was commercially successful and went on to achieve blockbuster status. It debuted on American Billboard charts at number 16 and was adjudged the album of the year. In 2003, the band released 'Meteora'; their second album that featured the hit song 'Numb'. Meteora gained the number 1 position in US and UK and number 2 position in Australia. After the release of 'Meteora', Bennington started his own band 'Dead by Sunrise' in 2005 and became its lead singer, releasing their first album titled 'Out of Ashes' in 2009.
Year 2007 saw the release of the third album by 'Linkin Park' titled 'Minutes to Midnight', which, in its first week, sold 600,000 copies and went on to top several American musical charts. The band's fourth album was released in 2010, titled 'A Thousand Suns'. Bennington served as the lead vocalist of 'Linkin Park's' fifth album 'Living Things' which released in 2012. He also gave the lead vocals for 'The Hunting Party' in 2014 and 'One More Light' in 2017. From 2013-2015, Bennington served as a front-man for the band 'Stone Temple Pilots', which he stated was his biggest inspiration and always nurtured a dream to work with.
Sponsored link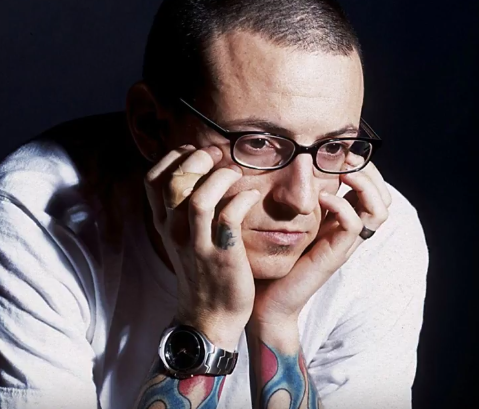 Wife and Children
Bennington became father to a son named Jamie from his relationship with Elka Brand. He also went on to adopt a boy and named him Isaiah. In 1996, Bennington got married to Samantha Marie Olit and fathered a son named Draven Sebastian with her. The couple divorced in 2005.
Bennington then entered into a relationship with Talinda Ann Bentley, a former Playboy model and the couple were soon married. They had three children together; a son named Tyler Lee and identical twins Lily and Lila.
Chester Bennington – Death Reason
Bennington committed suicide by hanging himself in his Palos Verdes Estates in California on July 20, 2017. Bennington was close to singer Chris Cornell who died by suicide in May 2017. Cornell's death coupled with Bennington's own troubles pushed Bennington into a depressed state; something he discussed in his final interview, is said to be the reason for his extreme action. He has however, not left behind any note. The reason of death is attributed to severe depression.
Chester Bennington – Net Worth
At the time of his death, Bennigton had an estimated net worth of approximately $30 Million.
Sponsored link