Chanda Kochhar is  credited for shaping the role of retail banking in India. She is currently serving as the Managing Director and Chief Executive Officer of ICICI Bank Limited. Due to her significant contribution in the banking sector, the Government of India has conferred upon the " Padma Bhushan" award to Chanda in the year 2011. Under her leadership, the ICICI has become one of the top private banks in the country.
Early Life and Background
Chanda Kochhar was born on 17th November 1961 in Jodhpur , Rajasthan. She completed her school education from St Angela Sophia School, Jaipur. Thereafter, she joined  the Jai Hind College in Mumbai and earned her graduation degree in 1982. After completing her bachelors' degree, Chanda studied cost accountancy and in subsequent years attended "Jamnalal Bajaj Management Studies" and acquired the master degree in Management Studies. Due to her excellent academic performance she received Wockhardt Gold Medal for Excellence in Management Studies and J. N. Bose Gold Medal in Cost Accountancy.
Career Achievements
In the year 1984,Chanda started her career as a management trainee in Industrial Credit and Investment Corporation of India (ICICI) . By dint of her talent and hard work she was included as one of the member of Board of Directors of ICICI bank in 2001. Kochhar played a key role in establishing the ICICI bank in 1990s. She took charge of the infrastructure finance and corporate banking business. In the year 2000, Chanda took the challenging job of the expansion of the nascent retail sector of the bank. With her able leadership and innovating strategies, the retail sector of the bank witnessed spectacular growth. During 2006-2007 , when Indian companies were undergoing global expansion, Kochhar successfully headed the corporate and international banking business sector of the ICICI bank.
Sponsored link
From 2007 to 2009, Kochhar was the Joint Managing Director and Chief Financial Officer of the bank. Due to her leadership skills and talent, she became the Managing Director and Chief Executive Officer of ICICI Bank limited in the year 2009. She is currently responsible for all the Bank's operation in India as well as in overseas. Chanda is also the chairperson of the board of ICICI banks principle subsidiaries.
Chanda Kochhar is also the member of India-Japan Business Leader's Forum and US-India CEO forum. In addition to this, she is the President of International Monetary Conference and Deputy Chairperson of Indian Bank Association. Apart from this, she is also the board member of various organizations such as Indian Council for Research on International Economic Relations, National Institute of Securities Markets and Institute of International Finance. Ms Chanda Kochhar has also been a part of Prime Minister's Council on Trade & Industry. In the year 2011, Kochhar was the co-chairperson of World Economic Forum's Annual Meeting.
Chanda Kochhar has received innumerable awards and recognition for her outstanding contribution to India's banking sector which includes "Banker of the Year" award by Zee Business, ranked 36th in Forbes list of "World's 100 Most Powerful Women'", featured in Forbes list of "Asia's Power Women 2015" and many more. In the year  2014, acknowledging her pioneering work in the financial sector and her leadership skills, the Carleton University of  Canada has conferred upon her an honorary "Doctor of Laws".
Sponsored link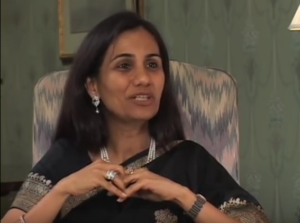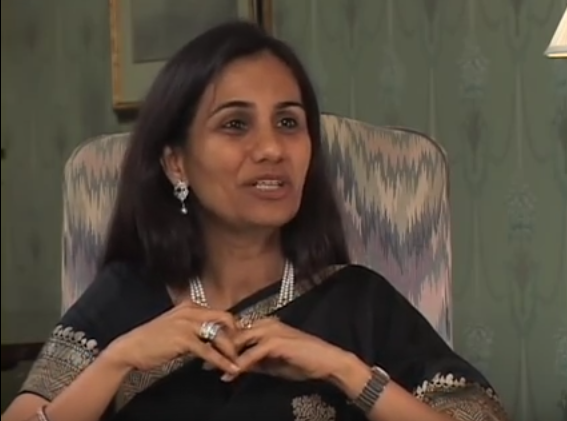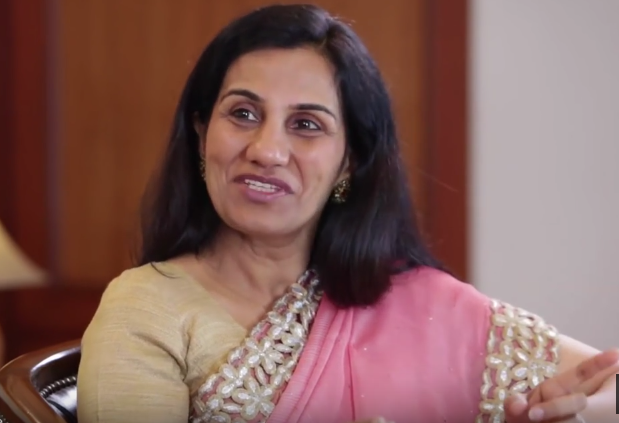 Chanda Kochhar – Husband and Children
Chanda Kochhar is married to Deepak Kochhar. Her husband is a wind energy entrepreneur and her business schoolmate. The couple is blessed with two kids, daughter Aarti and son Arjun. She resides with her family in Mumbai. Her heartwarming letter to daughter Aarti became viral on social media in April 2016. It summed up the essence of mother-daughter relationship in a beautiful manner.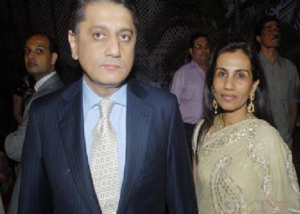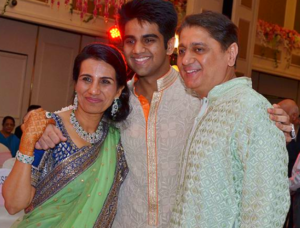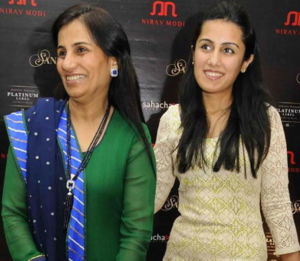 Chanda Kochhar – Salary
Chanda Kochhar is the highest earning banker in the country. She draws a salary of Rs 5.85 crore annually. She received a 12.5 percent pay increase in 2015 over the last financial year for her contribution towards the bank's growth.
Sponsored link