Caitriona Perry is a reputed journalist from Ireland, who has won several awards for her work in the field. Perry started her career as a correspondent for broadcast news in 2000 in her home country, but only came into prominence after she landed a job at the RTE network, a part of the Irish national public service broadcast based in Washington D.C., USA where she serves as on all platforms such as television, radio and digital platforms and calls herself a 'One woman newsroom'.
Perry has had a lot of experience in the editorial space and has served in various capacities such a as a news anchor, a radio presenter, a documentary maker, a programme editor as well as a producer. Of the many awards she had been honoured with, Perry accounts her win at the National Justice Media Merit, a TV News Award, she received in June 2015 as her biggest accomplishment.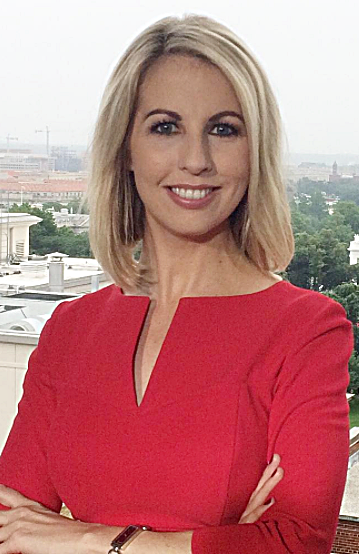 Sponsored link
Early Life and Education
Perry was born in Knocklyon, Dublin where she was also raised by her parents. Not much is revealed about her early life and family.
Perry attended and graduated from Dublin City University, Ireland in the year 2002 with an undergraduate degree in the field of Journalism. She also earned her Master's Degree in International Relations from the same university in the year 2010. Perry spent some time in Boston as a part of her journalism duties.
Career Rise
Although Perry has had a long and distinguished career in the field of journalism and worked in several capacities from news anchor to radio presenter to a documentary filmmaker and producer, she came into the limelight recently when she was beckoned by current President of The United States of America, Donald Trump recently, while he spoke to The Taoiseach of Ireland, Leo Varadkar. Trump, who already has a reputation of being a sexist, mentioned to her that he found her smile 'cute'. His comments about Perry did not go down well in the social media, thus putting Perry in the limelight.
In the two decades of her career, Perry mostly served in her home country of Ireland. Her later career saw her reporting stories of international interest across, United States of America, Latin America, Canada, Europe as well as Australia. Perry touts her career at RTE which she joined in 2007, as her 'dream job'. She been based in Washington D.C, working as the Washington Correspondent for RTE  since 2013.
Sponsored link
Perry states that she works for 21 hours in a day, travels to four or five states within a week's time and loves her job. Some of her most prolific work includes her coverage of the Boston bombing anniversaries as well as the Oscars.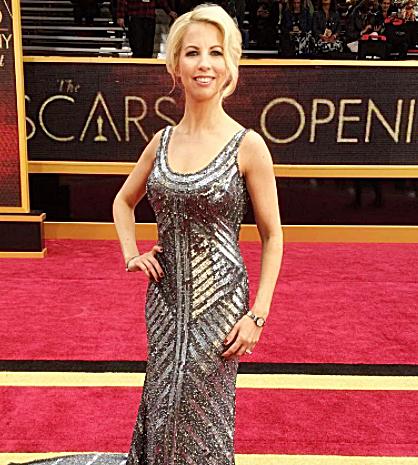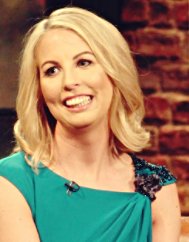 Caitriona Perry – Husband

Perry is married to her husband, also an Irishman, whom she met when she came to USA.  The couple live together in downtown D.C.
Social Presence
The 5 feet 2 inch tall Perry is an avid fitness freak and loves to run marathons despite her busy work schedule. Perry has completed many marathons and has a personal best time of four hours and six minutes taken to complete a marathon. She is also very active on both Instagram and twitter and mostly posts about her work. Even she posted the video on her meeting with Donald Trump on Instagram and Twitter, she has earned a massive fan following.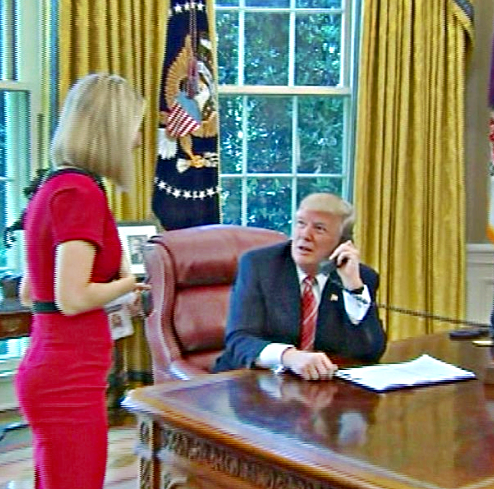 Caitriona Perry – Salary
Her salary is an estimated €68,845 or $78,686 and her overall pay is an estimated €164,625 or  $188,173.
Sponsored link